Case Study and Report Virgin Atlantic's Expansion into Asia Essay Sample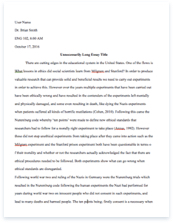 Pages: 18
Word count: 4,930
Rewriting Possibility: 99%

(excellent)

Category: management
Get Full Essay
Get access to this section to get all help you need with your essay and educational issues.
Get Access
Introduction of TOPIC
1. Executive Summary
Overview
The names of Sir Richard Branson and Virgin Atlantic are instantaneously recognisable in most parts of the world, in addition to being exceedingly famous in the UK. Richard Branson is the most famous living entrepreneur of the United Kingdom and controls a group of 200 companies known as the Virgin group.
He is well known, not just for his unorthodox business thinking and adventurous nature but also for his own brand of public relations and media management, the use of which has made him one of the most recognisable faces in international businesses. In a span of approximately thirty years he has practically, on his own, built up a business conglomerate with 30,000 employees and annual sales of seven billion dollars. Appendix A gives broad details of the current state of his various businesses.
It is the purpose of this case study to take up Branson's efforts to internationalise his business ventures with particular reference to his plans of buying into a domestic carrier in India, his commencement of thrice a week London Mumbai flights and his plans to take Virgin Mobile into the country, on the heels of AT &T, Hutch and Orange. The vehicle chosen for this analysis is Virgin Atlantic, one of Branson's most well known and successful business ventures. Virgin Atlantic has recently come out of a bad spell and has been showing vastly improved results for the last two years. They have also started flights to Dubai, Mumbai and Sydney.
The study takes account of Branson's unique management style, the brand he has singly built and given to his group and his astonishingly unconventional way of doing business with its specific relevance to Virgin Atlantic's international thrust in uncharted Asian waters. The article "Sir Richard Branson's Planes, Trains, Resorts and Colas: A case in global leadership" and other reference material, listed in the References have been used for background material and information used for the analysis of this case.
Synopsis
The case study is structured in accordance with academic requirements and takes up the various problems and challenges faced by Branson and Virgin Atlantic in its thrust into the enormous and fast developing markets of the East. While a number of problems were identified in the course of the study, the main problem was identified to be the selection of the necessary operating strategy needed for adoption by its recently started Indian operations. The strategy needed to be chosen with care and take account of the vastly competitive nature of the business as well as the entry of a number of local carriers armed with low cost structures and far more intimate knowledge of local conditions.
The study, after due analysis, concluded that it would certainly not be in consonance with Sir Richard Branson's style for Virgin Atlantic to adopt a quiet business attitude and remain a marginal presence in the market. The study also takes account of various business requirements and environmental conditions and assumes that Mr. Branson is serious about his comments in the press on the establishing of a serious business presence in India. It recommends a proactive and aggressive role to drive up sales, frequency of flights and a program of work for establishing the Virgin brand in Asia. The last chapter of the study details a structured implementation schedule for carrying out of the recommended measures on a time bound basis.
2. Problem Identification and Analysis
The main factor in any analysis of a Virgin company is to take stock of the thinking of Sir Richard Branson, the founder of the group and the creator of the Virgin brand. Richard Branson is associated with flamboyance, daring and a penchant for the unconventional, the unexpected and the unorthodox. While analysing a Richard Branson company it is also essential to understand that his mind does not work in the same way as a regular business analyst, that figures of profit and loss to him are less important than cash flows and market leverage.
He is a firm disbeliever in the dictum of learning to walk before beginning to run and believes in opening stress causing fronts in totally different areas before consolidating his existing businesses. His track record in business has been notably chequered. He has had his share of successes and failures and has had to rely heavily on bankers, financiers and partners to fund and support his many ventures..
While Virgin Blue and Virgin Mobile were huge financial successes, the same could not be said of all his new ventures. Several of the online retailing companies he set up at the peak of the dot.com boom – notably Virgin Car and Virgin Bike – had been failures. Several of his long-established businesses were also performing poorly. Virgin Express, the Brussels-based budget airline had lost money between 2001 and 2003; at Virgin Rail heavy investments in new trains dwarfed operating profits; Victory Corporation (clothing and toiletries) and Virgin Cola also continued to rack up losses. Meanwhile Virgin Mega stores suffered from declining sales of recorded music. (Grant, 2005)
Apart from his many different businesses, Richard Branson has built a unique personality centered global brand which is used by all his different and varied businesses. The brand has become so powerful that a reference to the word Virgin brings home the picture of a toothy man with a goatee faster than that of a certain cherubic lady with an infant child. The value of this brand has not been valued for the purpose of calculating the financial figures of Virgin Atlantic, one of Branson's largest businesses. The Virgin brand is powerful and has the advantage of of being able to augment a core product with sharply distinctive values that distinguish it from the competition.
This gives it the benefits of being able to charge higher prices, achieve higher profits and maximise customer loyalty. Uniquely the brand values of Virgin have come to be associated with the character of Richard Branson who is seen to be fiery, innovative, unorthodox, extremely stylish, restless and adventurous but at the same time honest, reliable, hardworking and compassionate. This terrific mix of plus factors gives any Virgin company a huge advantage over richer, older and stodgier competitors, as both British Airways and Qantas have found out to their discomfiture and embarrassment.
Virgin Atlantic was started by Richard Branson in 1984 and is one of the major success stories of the Virgin group. It now has 34 jets in operation with 16 more on order. The company has had to spar continuously with the much larger British Airways and even won a large settlement with the airline on a libel issue.
The airline has a history of brilliant innovations in customer service and was the first to provide individual video movie viewing to economy customers. Branson always took a personal interest in the airline and used it as his favorite playground for his trademark publicity stunts, keeping public interest alive in the airline. It has decided to fly as a long distance international airline and now flies to North America, the Middle East, India, East Asia and Australia. The airline, while it has sold 49 % of its stake to Singapore Airlines is so closely identified with the charisma of Richard Branson that it serves as the ideal company for analysis and study of the group's way of working.
An analysis of the working of Virgin Atlantic leads to identification of the following problems.
• Virgin Atlantic was in severe financial trouble after the September 11 and SARS led downturns in tourism and travel and started recovering only from 2003 and 2004. This placed severe strains on the financial resources of the group and led Virgin to consider various means of raising money including IPO's and selling of stakes in group companies.
• While Virgin Atlantic has been making decent profits for the last two years its resources do not match those of its huge competitors like British Air or Cathay Pacific enjoy. The business has thus come to be associated with risk and business failures especially after the well publicised fate of Swissair, an epitome of an efficiently run western airline.
• The Airlines industry is today one of the most fiercely competitive industries in the world, due again in some measure to the efforts of people like Branson who have imbued the business area with an aura of opportunity, challenges and profits. The number of new entrants has grown at a fast clip and with long distance fares staying stationery or even dipping over five years there is very little room for negotiation in price fixation.
• The industry also has one of the fastest rates of obsolescence and requirements for expensive décor and induction of new and modern aircraft are seen to be necessities. Deep pockets are needed to run a successful airline.
• An international airline operation requires detailed knowledge of different cultures. Virgin has started flights to the Middle East, India and beyond. All these economies, from the Middle East to East Asia are expanding at a fast clip and prima facie, the starting of flights appears to be sound. However, all these economies now also have new, very strong and financially sound local players like Al Etihad, Kuwait Airways, Jet Airways and Air Sahara, airlines that operate on lesser overheads and offer rock bottom prices on the London route. Competition from strong local and more cost effective players may well prove to be a difficult problem for Virgin Atlantic.
• The working methods of Richard Branson are the biggest assets of all Virgin Group companies but can at times turn out to be huge liabilities. Branson is a risk taker with a difference. He constantly scans the environment and makes his entry decisions on the basis of his gut feel and not on the strength of financial and business analysis. In fact the accountants are brought into a deal only after the decisions have been made. Thus the strike rate of business successes is not very impressive and the Virgin group is also home to many failures. These business failures appear to have two effects.
The first, which is very normal and to be expected, is the additional financial strain that is thrust upon the group, especially the better performing companies. The second, which is a bit strange but fully in keeping with Branson's character is his being spurred on to open a couple of new businesses with their incremental capital and funding requirements. While Branson is very adept at using the brand and being able to open new businesses with little internal fund diversion the effort does take its toll of human resource and eats up into Branson's time as well. The recent history of Virgin Atlantic and the disposal of 49 % of its shareholding to Singapore Airlines evidences the instability that cash flow discrepancies can bring to a young, hugely diversified group with strong cash requirements.
3. Statement of Key Problems
The key problems which could be faced by Virgin Atlantic in international operations will
relate to the generation of local traffic both to and fro London from the new destinations in Dubai,
Mumbai and Australia, especially in the face of strong local competition from focused, financially strong and single business airlines like the new gulf and Indian carriers. The London Dubai and London Mumbai routes are now extremely lucrative routes and most international carriers offer this route to their passengers, either directly or via one stopover. This fact also has to be looked at in the perspective that with the rise of the Asian economies, Asians make up the bulk of passengers on these routes and they will have a natural affinity for local airlines.
This problem is also an indication of the new scenario in international business. Until very recently when large western companies used to take decisions to internationalise their business operations they had to contend with competition primarily from similar international companies; local competition was woefully inadequate.
Thus when Pepsi and Coke decided to come to the Indian subcontinent more than a decade ago they had no difficulty in swallowing up the local manufacturers and India became just another battlefield similar to their other markets with just Coke and Pepsi slugging it out for market dominance.The scenario is now totally different and Virgin will have to face many other competitors other than British Airways and Qantas in these new international markets.
4. Generation of Alternative Solutions
Business Environment
The problem to be dealt with for this assignment is the identification of likely paths that Branson can take to strengthen Virgin's first foray into India, and in a way his first foray out of his familiar world of European and American culture.
Virgin started the first of its' thrice a week flights from London to Mumbai on March 31, 2005. The excerpts given below are from the BBC's coverage of his inaugural India trip.
• Sir Richard said he saw India as potentially the biggest overseas market for investment.
• Virgin is not allowed to invest in India's domestic airlines but as an individual Sir Richard can invest in any Indian airline he chooses.
• There has been speculation that he might invest in the domestic aviation market even though it is becoming increasingly crowded.
• Sir Richard confirmed his interest in the sector, but said he was still looking at the right airline to partner. (Ahmad, 2005)
This was a year ago and Virgin appears to be still finding its' feet in the market. It is a new fact of the business scenario that for a company to be truly international it needs to go where the new growth stories are emerging. China has been a trillion dollar economy for some time now and India is expected to get there very soon. GDPs of both the countries are increasing at more than 8 to 9 % per annum, spurred on by the demand from their huge populations and their ability to provide skills equal to the west in many manufacturing and service activities at a fraction of the cost.
The countries of the Indian sub continent and Asia are very different from the west socially, politically and culturally. While democracy thrives in India, so does corruption, and even China, as per the latest survey of Transparency International (Nagarajan, 2006) has an equally big corruption problem. In order to arrive at alternative solutions to this problem it would be advisable to assess the local conditions of the market and the strengths and weaknesses of Virgin Atlantic in catering to its demands.
The biggest strength of Virgin Atlantic is the charisma of Richard Branson and the respect he commands in the business community. Branson is able, even in Asian markets, to build up awareness, get a good amount of free copy and create goodwill in the market. His leadership qualities have always been able to motivate staff to perform well and further the objectives of the company. Branson is also well known for innovative business practices to further customer service. He could well think up measures aimed to stoke the curiosity of the local market and draw more customers. Apart from Branson's personal appeal, Virgin will function like a good quality airline and keep its fares in line with the rest of the fights operating in the region. Booking of tickets will be through reputed travel agents and the internet.
The local conditions in India, Branson's professed largest market for Virgin Atlantic will place demands in two areas, operations and sales. The operational area will need continuous interaction with slow and bureaucratic government officials, some of whom could well be corrupt as well as politicians at the local and central level. The region is in the midst of switching over from a controlled and regulated economy to a more flexible and business friendly system. Affected groups contrive to make things difficult for new businesses, especially if they are from outside the country, and operated by people without knowledge of local conditions. This results in extensive delays for simple things and leads to frustration and resentment at the slow progress of events.
In the area of sales, a number of international service providers already service the London route. These include majors like British Airways, Lufthansa, KLM, Cathay and others. In addition to the majors, a number of local and gulf-based airlines also operate on these routes. Even though credit cards are very much in vogue most of business ticketing is done through travel agents who sell tickets to business houses on credit. The tourism business is totally against cash. Virgin Atlantic is practically unknown in the country and only the elite, some of whom take an interest in international affairs, know Richard Branson.
Most of the population who fly to London spend their leisure time watching programs in their regional languages, each language being very different from the other. They are sheltered from English language programs and their awareness of international carriers is restricted to the big names, companies who have been operating for years. Customers who fly to London complain of the unearthly departure timing of most of these flights, all of which cluster around 00 hours and are considered to be frightfully inconvenient.
Alternative I
The above business scenario leads itself to two alternative plans of action. The first, which most international carriers still appear to follow is to treat India as an area difficult to work from and thus to be left alone as far as possible. This leads to operating through very small skeletal staffs, based at the airports who take the responsibility for selling tickets through a network of travel agents. Sales pushes occur only through discounts and incentives to agents. The burgeoning traffic still ensures that most flights are reasonably full and the operation turns in a neat profit.
Alternative II
The other alternative is to treat the opportunity as one of enormous growth and take appropriate steps. Companies like Suzuki, Pepsi, Coke, Google and Nokia recognized the potential benefits of operating in quantitatively huge markets and over a few short years successfully built up enormous businesses in India. In the airline space, domestic carriers took advantage of the apathy of the majors and used their established goodwill to start flights to London and corner significant shares of traffic.
This alternative involves the setting up of local infrastructure to make the Virgin brand well known in the region. This decision would also be in tune with Richard Branson's stated desire of buying into a domestic carrier and bringing Virgin Mobile to India. The decision would involve market research, local marketing communication and motivation of customers to switch from other carriers and come to Virgin. It would also entail the introduction of more flights and the setting of far more ambitious targets, possibly twice daily to London.
The first discussed alternative, i.e., the maintaining of a very low profile and keeping flight frequency at modest levels is at face value a very safe and still profitable option. It is attractive because of the low costs involved and has the potential of being a neat, small and profitable operation due to the constantly increasing number of travelers. This alternative is however essentially modest in nature and does not envisage very large business volumes.
The second alternative is a much bolder option. It also entails significantly more costs. The proposal to set up an operational base in India will involve facing numerous local problems and the handling of situations arising out of the complexities of an alien culture and a different system of governance. It will also demand much more time from Richard Branson, at least initially when the brand will need to be established.
While the risks are higher, the business spin-offs could be numerous and that too extremely beneficial to the group. The first objective would of course necessarily involve a significant upward revision and achievement of sales targets. The consolidation of Virgin Atlantic would also pave the way for entry of other Virgin group products and businesses into the country.
5. Recommendations
The second alternative, i.e, the decision to enter the airline business in India with a strong local management team and create the Virgin brand in India is clearly and categorically recommended for implementation. While the first solution, that of maintaining a skeletal ticketing staff and selling on the basis of attractive prices appears to be safe it suffers from the following disadvantages.
• The policy is tantamount to behaving like an ostrich and ignoring the enormous potential of one of the world's fastest rowing economies.
• It will result in keeping the field open to new competition and facilitate the possible entry of another very strong competitor who could enter "virgin" territory and cause immense setbacks to the other players in the field.
• Rising fuel and other costs could make a small operation less attractive in the long run and lead to its closure.
The recommended alternative has the following advantages.
• It will lead to the creation of the Virgin brand in one of the largest developing markets of the world.
• It will result in the setting up of a sizable and profitable business
• It will lead the way for the entry of other Virgin group products and countries into the country.
• While there will be a certain amount of incremental costs it will not be difficult for Virgin Atlantic to invest the required amount in light of the much improved business results in 2004 an 2005. The latest results of Virgin Atlantic have been indicated in Appendix B. "In the statement by the company, there is much emphasis on the investment by the company in new routes (Mumbai & Havana)", (Argus, 2006)
• Local problems of bureaucracy and politics can be competently handled by a locally sourced and extremely competent management, as is being done by a number of other western companies operating in India.
6. Procedure for Implementation
The implementation of the proposed alternative will take one full year. It is always advisable in such situations not to indulge in haste and concentrate on achieving excellent results. It will take one month to entrust a top bracket head hunting organization to recruit the first members of the local management and five more for the head hunters to advertise, hold interviews, select appropriate candidates, finalise terms of employment and get the prospective employees to serve out their notice periods and join Virgin Atlantic. The people chosen would need to primarily be marketing people with strong knowledge of local conditions. Their primary assignment would be to thrust the sales of Virgin Atlantic and build the Virgin brand in India.
At the end of their recruitment process it would be essential to provide the selected employees with around thre months of training in Virgin Atlantic offices where they would be able to learn the business ethics and the operating practices of the group. This training will need to be theoretical, cultural and practical and be designed by HR and motivation experts. The training must essentially be in the nature of a two way exchange of ideas where the intricacies of the local environment is discussed with the strategists of Virgin Atlantic and the business plan for the Indian operation worked out jointly by experienced Virgin managers and the new team which will be expected to move into operational positions at the end of their training.
At the completion of training the team would be expected to set up their infrastructure, methods and systems and start full operations. In another three months, one year in all since the commencement of the implementation decision, the local Virgin team would be implementing the solution, running hard and beating the competition hands down.
Appendices
Appendix A
Chart showing different businesses and financial performances of the Virgin group
(Grant, 2004)
Appendix B
Report on Performance of Virgin Atlantic for 2005-2006
Virgin Atlantic has announced record passengers numbers and an increase in profits after what has been a great year for the company.
For the period 2005/2006 the company recorded revenues of £1.91 billion, up 17% on the previous year.
The introduction of Upper Class Suite is attributed with attracting more premium paying passengers with a 10.1% increase in business customers.
Profits at the company doubled to £41.6 million, up from £20.1 million the previous year. An 11% increase in passenger numbers was recorded on Virgin Atlantic and Virgin Nigeria bringing the numbers up to 4.9 million.
In the statement by the company, there is much emphasis on the investment by the company in new routes (Mumbai & Havana), facilities for business customers (the Clubhouse at Heathrow Airport) and the company's "pioneering style of service". As part of the Airshare scheme, staff will benefit from the results with the equivalent of two weeks extra pay.
CEO of Virgin Atlantic, Steve Ridgway said the business customers have been attracted to the company, "Our award winning service is encouraging more business travellers to switch from other airlines, while the growing list of destinations we serve is ensuring our leisure travelers keep coming back to Virgin Atlantic. Against the backdrop of higher oil prices and tough competition, our people across the business have helped to deliver another strong performance."
(Argus Travel, 2006)
Works Cited
Ahmad, Z, 2005, Branson in India wide Flights Bid, BBC News, October 5, 2005, Available at: news.bbc.co.uk/2/hi/south_asia/4397133.stm
Argus Travel, 2006, Travel News, October 7, 2006, Available at: www.argustravel.co.uk/index2.php?option=com_content&do_pdf=1&id=302 –
Branson's Belle Is Too Saucy for the Saudis; Virgin Boss Backs off from BA's Controversial Route after Logo Upsets Fundamentalists. 2005, February 27. The Mail on Sunday (London, England), p. 41.October 8, 2006, Available at: Questia database: http://www.questia.com/PM.qst?a=o&d=5008782043
Court, D. C., Freeling, A., Leiter, M. G., & Parsons, A. J., 1997, If Nike Can "Just Do It, " Why Can't We. The McKinsey Quarterly, (3), 24+. October 8, 2006, Available at: Questia database: http://www.questia.com/PM.qst?a=o&d=5000555718
Grant, R, 2004, Richard Branson and the Virgin Group of Companies, Case Study, October 7, 2005, Available at: www.blackwellpublishing.com/grant/docs/15Virgin.pdf
Fare Play!; Branson Halves the Cost of Rail Travel. 2001, February 5. Birmingham Evening Mail (England), p. 5. October 8, 2006, Available at: Questia database: http://www.questia.com/PM.qst?a=o&d=5005587360
Ford, N. 2005, February,. Virgin Enters Nigeria: One of the World's Most Flamboyant Entrepreneurs, Britain's Richard Branson, Has Now Turned His Attentions to Nigeria with the Setting Up of Virgin Nigeria Airlines-A De Facto National Carrier. but, Neil Ford Reports, Route Disputes with the US Could Darken the Skies Somewhat. African Business 36+. October 8, 2006, Available at: Questia database: http://www.questia.com/PM.qst?a=o&d=5008949442
Lawrence, J. 2000, January 16. My Two Big Weaknesses in Life Are Beautiful Women. and Sticky Puddings; RICHARD BRANSON GIVES HIS FRANKEST-EVER INTERVIEW. Sunday Mirror (London, England), p. 38. October 8, 2006, Available at: Questia database: http://www.questia.com/PM.qst?a=o&d=5004898199
Nagarajan, R, 2006, India top bribe payer, Times of India, October 7, 2006 Available at: timesofindia.indiatimes.com/articleshow/1996292.cms
Shillingford, J. 1999, February 28. Money: Question Time; Joia Shillingford Talks to Richard Branson, the High-Profile Boss of Virgin and Occasional Balloon Pilot. Sunday Mirror (London, England), p. 45. October 8, 2006, Available at: Questia database: http://www.questia.com/PM.qst?a=o&d=5004960680
Tan, A. 2000, January 28. SIA Eyes Virgin for Australian Link. Business Asia, 8, 8. October 8, 2006, Available at: Questia database: http://www.questia.com/PM.qst?a=o&d=5001153651
Virgin Going like Rocket for Record. , 2005, February 8. The News Letter (Belfast, Northern Ireland), p. 3. October 8, 2006, Available at: Questia database: http://www.questia.com/PM.qst?a=o&d=5008588571
Well, We've Beaten the French at Something; Sir Richard Branson Master of Self-Publicity, Strikes Blow for Britain. 2004. 3. October 8, 2006, Available at: Questia database: http://www.questia.com/PM.qst?a=o&d=5005976247
Why Does Richard Branson Keep Dressing Up as a Woman? from Air Hostess Via Dame Edna Impersonator to Virgin Bride . 1996, December 4. The Daily Mail (London, England), p. 3. October 8, 2006, Available at: Questia database: http://www.questia.com/PM.qst?a=o&d=5003179988
Williams, S. 2001, September. Virgin Spreads Wings to Lagos. African Business 24. October 8, 2006, Available at: Questia database: http://www.questia.com/PM.qst?a=o&d=5002413187