Case Study of Electronic Communications Limited, China Essay Sample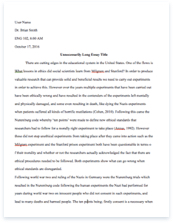 The whole doc is available only for registered users
OPEN DOC
Download Essay
A limited time offer!
Get a custom sample essay written according to your requirements urgent 3h delivery guaranteed
Order Now
Case Study of Electronic Communications Limited, China Essay Sample
Like many other multinational organizations, ECL has decided to start business in China due to its attraction towards the "size and diversity of the marketplace". In order to be successful, ECL should be able to communicate cross-culturally. This has proved to be a challenge, which can turn into a risk if not handled in the proper way. The Management is faced with the question whether to adapt ECL's management practice to the Chinese culture or implement ECL's global management policies in China. Sharing of information, thoughts and feelings between two people through speaking, writing or body language is known as communication. Understanding the content of the message, as intended, that is communicated from the sender to the receiver is known as effective communication. In today's every growing globalized economy, where businesses are not limited by boundaries, one needs to be an effective communicator in order to progress. Communication is not limited to knowledge of a language but the ability to understand the culture beneath the language, the culture that the language reflects. The case study described by Mary Ho talks about the same issue. Electronic Communications Ltd. (ECL) is a global leader in providing integrated communications solutions.
References
Boonthanapibul, C (2010). Doing Business in China: Cultural Factors, Start-up Concerns, and Professional Development. Retrieved from http://www.bu.ac.th/knowledgecenter /executive_journal/july_sep_10/pdf/aw26.pdf Eggerstedt, M.D.L (n.d.). Can business be affected by cultural differences? Retrieved from www.up.edu.pe/…/Article%20about%20cultural%20differences.pdf‎ Gallo, F.T (2008). Business Leadership In China: How to Blend Best Western Practices with Chinese Wisdom. Yuan, W (2009). Effectiveness of Communication between American and Chinese Employees in Multinational Organizations in China. Retrieved from http://www.uri.edu/iaics/ content/2009v18n1/13%20Wenli%20Yuan.pdf