Catcher In The Rye Vs. Rule Of The Bone Essay Sample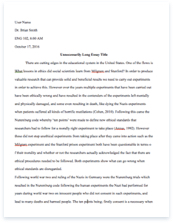 The whole doc is available only for registered users
OPEN DOC
Download Essay
A limited time offer!
Get a custom sample essay written according to your requirements urgent 3h delivery guaranteed
Order Now
Catcher In The Rye Vs. Rule Of The Bone Essay Sample
The two books, " Catcher in the Rye" and, " Rule of the bone," do have some parallels.
Mostly, the main theme of the stories , a young, confused, boy trying to find himself and attempting to figure out what they want out of life and what life wants out of them. That is pretty much where the similarities ended for me.
First look at the people themselves. Holden Caufield was a financially well off kid, from a private school, he was intelligent, even though he always seemed to be looking for someone to hang out with, he was a independent person. As far as the novel led on he had a decent upbringing aside from the death of his brother. He just had deep- rooted mental problems that required therapy to help him through.
Now Chappie, a.k.a. Bone, was a lower class kid, a public school drop- out, a drug dealing burn out, not very intelligent, when he put out the loner persona he deep down always needed to be around people. Now he had an awful upbringing. He was molested, which is a enough to mess anyone up right there, but on top of that he always felt like he was fighting for his mothers love and loosing. His problems more came from his wanting rebel for no reason. Anything authority wanted him to do he didn't, and that probably came from his distrust of the closest authority figures to him, his mother and step-father.
As for the mis- adventures of the two boys, not much was the same. Holden spends a brief period of time at his school before he is removed. Then he takes a nice train ride to New York City where he even chats with someone he kind of knows. then he spends a few depressed days in the city where probably the worst thing that happens to him is he gets punched in the stomach by a pimp for not paying for a prostitute that he didn't even use. Nothing too trying, but even still he contemplates suicide, which just backs up the obvious mental problems.
Then onto bone. He went through almost every hellish ordeal a young kid could.
He was driven from his home by his mother and step- father, who molested him. Then he lived with a bunch of sick deviants who were all about drugs, sex, violence, and anything else illegal. Then to top that all off the only one who was actually a little nice to him was killed trying to help him.
Then after a little breaking and entering his best friend decides to sort of abandon him, his mother tells him he can never be with him again. He " rescues" a little girl from a crazy, dirty old man to try to reunite her with her mother only to have her die.Then he moves to Jamaica with his new best friend/ mentor, a rastafarian named I- Man. He meets his real dad there only to find he is some weird drug addict who really isn't a good father> Then as if things couldn't get much worse he walks in on the slaughtered body of I- Man while the killers were still there. Some how though it seems all of these thing together brought Bone to a root of realization and he seemed less confused by life and was willing to just let life take its course. He went from a rebel drop out, to a suicidal criminal, to a mini- rasta, to a man.
Another problem with finding similarities between Holden and Bone is you only find out Bones' life story up till the end of the book. That was always the one thing I disliked about, " Catcher in the Rye". Holden is more of a : hollow" character where you have to make 101 assumptions about him, where Bone is more "solid" the author tells you what is going on with him.
Both were great coming of age books on just some of the everyday problems faced by teenagers across America. Sometimes people don't know, don't remember, or just don't care anymore about what kids have to go through and books like this help bring it back to light.