Catholics Religious Beliefs and Values Help Young Australians Essay Sample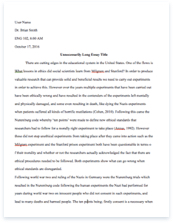 The whole doc is available only for registered users
OPEN DOC
Pages:
Word count: 1335
Category: marriage
Get Full Essay
Get access to this section to get all help you need with your essay and educational issues.
Get Access
Catholics Religious Beliefs and Values Help Young Australians Essay Sample
The meaning of being human
Being able to make mistakes learn from it and grow and being human means have the capacity to love, to forgive, to accept, to change. It means that it is ok to be scared, and worried, and overwhelmed, and hurt and it is ok to be happy, and excited, and content, and joyous. Feel both pain and pleasure. belive, dream, wonder and pray. Being human is a gift, it is freedom and it is pure and it is real and precious and of course learning to accept other people and yourself and respect others and yourself.Being a human means the highest order of intelligence amongst all known living beings and therefore it implies the highest order of responsibility towards all the living beings, of course including all fellow humans.
Marriage
Christians typically regard marriage as instituted and ordained by God for the lifelong relationship between one man as husband and one woman as wife. Christian theology affirms the secular status of civil marriage, but additionally views it from a moral and religious perspective that transcends all social interests. While marriage is honored among Christians and throughout the Bible, it is not seen as necessary for everyone. Single people who either have chosen to remain unmarried (Celibacy) or who have lost their spouse for some reason are neither incomplete in Christ nor personal failures.
There is no suggestion that Jesus was ever married. Divorce or dissolution of marriage is generally seen from a Christian perspective as less than the ideal, with specific opinions ranging from it being universally wrong to the notion that it sometimes is inevitable. A small but growing number of Christian denominations conduct weddings between same-sex couples where it is civilly legal. A few others perform ceremonies to bless same-sex unions without recognising them as marriage.
Sex
Sex is a gift of God to build up love in the family. A man is attracted to the beauty of a woman in order that the man will love her and learn to live a life of true love with sacrifices through the sacrament of marriage. That husband and wife make matrimony vows to love each other unconditionally and eternally mimics the unconditional love of God in us. It is God's gift that sex may be used within marriage for husband and wife to love, to increase in love, and to develop true love. It is therefore God's gift that a wife may tempt her husband. The purpose of sex is for husband and wife to learn true love. True love includes sex as well as abstinence from pre-marital sex and outside-marriage sex. For married couples, true love requires mutual respect and not sex violence, and may sometimes include abstinence in needed situations.
The Church teaches that Manichaeism is a heresy. Therefore, the Church does not teach that sex is sinful or an impairment to a grace-filled life. "And God saw every thing that he had made, and, behold, it was very good." then the human body and sex must likewise be good. The Catechism teaches that "the flesh is the hinge of salvation." However the Church does teach that sexual intercourse outside of marriage is contrary to its purpose. The Catechism of the Catholic Church indicates that sexual relationships in marriage as a way of imitating in the flesh the Creator's generosity and fecundity and lists fornication as one of the "Offenses Against Chastity" and calls it "an intrinsically and gravely disordered action" because "use of the sexual faculty, for whatever reason, outside of marriage is essentially contrary to its purpose."
Family values
Woman must listen to her man and be silent in disagreement.
A woman must marry the man she would copulate with or even has copulated with, and cannot apply for any manner of divorce, despite anything the man would do. One man, one woman, however, the man can divorce from the woman, causing shame on her and her family, this is not shameful to the man. A man must father as many children as he is able, and must teach them to the religion. Children must obey and respect their parents or be put to death. Despite common thought, there are no lines stating "no sex before marriage" or "Do not use contraceptives" more so what was listed before. Those both are "rules" brought on by the ignorant clergy of the papal kind
How these beliefs would could begin to change young people's culture.
The meaning of being human
Being human is a gift, it is freedom and it is pure and it is real and precious and of course learning to accept other people and yourself and respect others and yourself. Human can belive, dream, wonder and pray.
Marriage
The meaning of marriage differs from one person to another, and from one time to another. a marriage often as part of a political, social, or business arrangement of some sortOn the up side, marriage is today more of a gathering of equals, rather than the subjugation of one to the other. On the down side, marriage often becomes much more temporary than it has been in years past.
Sex
Today, pornographies and sexually seducing dresses are abundant and have tempted many young men who do not practice self-control. Many men do not realize that pornography has proven to lead to addiction that will helplessly spiral to pre-marital sex, sex outside marriage, marriage separation, rape, and sex violence. In addition, many women do not realize that their dresses are sexually provoking to men or the lusty and addictive consequences to them. Women need to understand that they may dress attractively and beautifully without being sexy.
Family values
To young people, but their don't feel they need family very much,they just think their parents have to pay them everything, most of their like to stay with their friend more than their family, friend to them is very important. How can Catholic beliefs be helpful to you…
As you try to make decisions about marriage and sex?
human beings were created by God who is love for a purpose: to be loving persons who freely choose to love, to give themselves as persons who express their self-giving through their bodies. Thus, sexual intercourse between husband and wife is a symbol of their total mutual self-donation, and further fosters, strengthens and enriches it not just for the present but also for the future. this sexual love is a form of worship, an experience of the sacred. Marriage life is indeed more difficult to succeed after all those changes that had happened in the society in the last several decades. Many couples treat marriage as a private matter between them only and do not seek union and graces from God nor support each other to search for and to experience the love of God. Because marriage is God's gift of love, it is not only helpful but also essential for husband and wife to unite in the love of God, to pray together.
Let husband and wife pray with thankfulness for the gift of sex, and as Catholics are encouraged to pray before each tasks throughout the day, it is helpful for married couples to pray more often especially when they make love. In becoming more human and to create worthwhile family values? A family is a school of love. Dealing with much differences and difficulties demand more love in the family. Love is not easy and often comes with endless sacrifices. God is able to give many more gifts through the channel of a family who seek the love of God. This is why the Catholic Church institutes preparatory classes for marriage, ministers the sacrament of marriage, as well as counseling after marriage. St. Therese of the Child Jesus was brought up in a family of love, which had prepared her to find the vocation of love