Central Park Essay Sample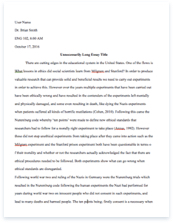 The whole doc is available only for registered users
OPEN DOC
Download Essay
A limited time offer!
Get a custom sample essay written according to your requirements urgent 3h delivery guaranteed
Order Now
Central Park Essay Sample
Central Park, located in New York City is a public park designed for people to enjoy sightseeing, tours, exercising, or just plain relaxing. It is an attraction sight for many tourists as well as New Yorkers. According to the book "Central Park, An American Masterpiece" by Sara Cedar Miller, the eight hundred and forty three acres of land began construction in 1857 and won the title of being a National Historic Landmark since 1962. The park which is located in the center of Manhattan, starts from 59th street and extends all the way to 110th street. Based on Miller's assertions, Central Park was designed by Frederick Law Olmsted, after he won a park design contest. Olmsted also received help from Calvert Vaux, who was an architect. When the first landscaped public park in the United States was initially created, it was an attraction for wealthy people; however, after the park's decline, and post adding more attraction sites, the park became less elite. As a result, it became a place for everyone from tourists to residents all over New York.
Frederick Law Olmsted is best known for creating Manhattan's Central Park with the help of architecture Calvert Vaux, according to Scott Kirkwood, author of "The Lay of the Land." Kirkwood claims that Central Park gave Olmsted and Vaux an opportunity to use landscape design for a social purpose. He states, "The two believed that there is no beauty without utility and based their work on the "noble motive," which drove their aesthetic decisions. Rather than aim merely for a lovely park with beautiful greenery, the two aimed to achieve a healthy environment for people and to promote democracy…" (Kirkwood 2). As a result, their work would draw people into the park and attract them to common spaces where they could interact. Based on the author, Olmstead believed that if people gathered together, they would discover that they can enjoy one another's company just by their sheer presence. Because of Olmstead's great love for nature and scenery, he was able to conduct the first landscaped public park in the United States along with Vaux.
According to the article "Nature In The City: Urban Environmental History And Central Park" by Fisher Colin, Central Park was initially established for a wealthier society because it was influenced by public grounds in London and Paris. The author claims, "…turning a blind eye to the family resemblance between Manhattan's front lawn and English parks built at roughly the same time in London, Paris, Munich, San Francisco, Montreal, Christchurch, Perth, Pietermaritzburg, Delhi, and Kuala Lumpur" (Colin 28). Therefore, it was urged that New York needed to establish its international reputation. It became a place for the elite to get away and socialize. According to the book "The Park and the People: A History of Central Park" by Roy Rosenzweig and Elizabeth Blackmar, the park was built uptown and the train fare was too expensive for many workers. The authors claim, "…New Yorkers riding in their carriages and strolling on paths…but Central Park is also a place where crowds of ordinary New Yorkers gather…" (Blackmar, Rosenzweig 1). Therefore, the park remained for the wealthy even though the middle class was welcome.
Central Park consisted of wealthy people on carriages and women socializing with one another. However, on the weekends concerts would be held and as a result, middle class workers would attend. Thus, one can see, that the park became less elite because of the attractions and events that were emerging. In "The Park and the People: A History of Central Park," the book also discuss the decline of Central Park. The authors assert that, "…automobile traffic, muddy paths, overgrown or dead trees and shrubs, unrepaired bridges, and littering and vandalism… Paths and architecture were crumbling; benches and light fixtures were broken; graffiti covered every available surface; clogged catch basins resulted in routine flooding that further eroded the landscapes and made paths impassable" ((Blackmar, Rosenzweig 57). It was said that the park had deteriorated to the point of no return. Because of the Graffiti, garbage and criminality in the park, people refrained from visiting the place. As a result, it became a symbol of New York City's decline. Lack of general maintenance, according to the book is what bought the unfortunate decline of the park. However, in 1980 the Central Park Conservancy, which is a private fundraising body, took responsibility of restoring and renovating the place.
Because of the restoration and renovation, new attractions began to emerge. As a result, everyone from middle class to the not so middle class enjoyed the park. Robert Moses played a huge role in altering Central Park in the twentieth century. Robert Moses is known as the "master builder" of New York. Because of him, the first playground in Central Park was built. It was mainly used by children and middle and working class individuals. By the nineteen forties Robert Moses had become the commissioner for the park, and a result, more than twenty playgrounds were placed. Therefore, Central Park became less elite as time went on. The use of the park was expanded as well as evolved. When it was first built, there were many restrictions such as "keep off the grass;" however, that soon diminished and there were less limitations.
Ball clubs were given permission to play in the park, along with playgrounds there was a zoo, and weekly concerts emerged. As a result, more middle class people spent their time at the park (The Park and the People: A History of Central Park). Along with parks, many other attractions emerged and evolved. The zoo which existed not too long after the park opened; now had an aquarium. Furthermore, skating rinks and a Nature Observatory opened up. As a result, the park became a place where visitors could not only enjoy wild life, but also have a more active form of entertainment. However, as time went on, more attractions and sights were being created. Eventually, the park wasn't only for people in New York to visit. It also became a tourist attraction for people all around the world. Therefore, today, no one would even know that the park was originally only visited by elite residents.
According to the Central Park website, this park is one of the most frequently visited, with over twenty-five million guests per year. Central Park is continually being transformed and invested into an astonishing public place. Its evolvement has led everyone to enjoy everything the park has to offer, no matter what their social class may be. It is indeed a masterpiece and because of this, the place is one of the most beautiful and well-kept urban parks in the country.
Bibliography
Fisher, Colin. "Nature In The City: Urban Environmental History And Central Park." OAH Magazine Of History 25.4 (2011): 27-31. Academic Search Complete. Web. 9 Dec. 2012. "Inside Central Park." General CentralParkcom. N.p., n.d. Web. 09 Dec. 2012. Kirkwood, Scott. "The Lay Of The Land." National Parks 85.4 (2011): 1-4. Academic Search Complete. Web. 9 Dec. 2012. Miller, Sara Cedar. Central Park: An American Masterpiece. [New York]: Harry N. Abrams in
Association with the Central Park Conservancy, 2003. Print. Rosenzweig, Roy, and Elizabeth Blackmar. The Park and the People: A History of Central Park. Ithaca, NY: Cornell UP, 1992. Print.