CG Chocolates Essay Sample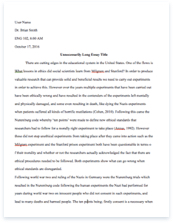 The whole doc is available only for registered users
OPEN DOC
Pages:
Word count: 867
Category: finance
Download Essay
A limited time offer!
Get a custom sample essay written according to your requirements urgent 3h delivery guaranteed
Order Now
CG Chocolates Essay Sample
1. Identify, illustrate and describe the type of structure that best describe the organization, CG Chocolates.
According to the cases study CG Chocolates structure is Tall hierarchical structure.
In CG Chocolates company chairmen is Charlie. He is very tuff & he follow by autocratic management styel.Chalei believed that people are motivated by a reword and Punishment system. He also believes in a clear chain of command. He followed through on his approach by giving monetary bones ever quarter. He decided who should get the bones and there was some disconnect that process was not transparent.
In this company management level divided by two ways.
● Finance management
● Sales management
Charlie would invite selected members of staff such as sales manager jimmy mulvenie and finance manager jack ridge well to join him on afternoon visit the local golf club which tended to exclude those who did not play golf. Because that time that discuss problems of work please. These to managers are main train the whole company with Charlie. Other all 16 employees are normal employees in this company. They help only chocolate produce.
2. Suggest and describe an alternative from of structure that would be more appropriate for the newly merged organization. Your answer should include a clearly labeled diagram.
Employees
In newly Merge Company CEO is Suzy because she had lot of working experience in chocolate factory business feald.she had lot of international contacts and she more educated rather than others. Had good management theories and motivation theories.
Charlie also director new company. In former company he using autocratic management style but now he also work under sizes workplace. Then he can't work in one mind. He had lots of local contacts, and good business background.
In new company have three kinds of managers. Sales, Finance, quality control. Sales manager and Finance managers are former company employees. Because they had lot of experience their field. Then that can maintain the company well. Quality control mean them are aver the roll run the copany.new castle operation also doing in these managers. They always main train product quality and factory quality.
3. Clarify and illustrate line, staff, functional, and lateral relationship within the proposed new structure, after the merger.
Line –​
Direct relationship between superior and subordinate.​
A line organization has only direct, vertical relationships between different levels in the firm. There is only line departments-departments directly involved in accomplishing the primary goal of the organization. After merge relationship build up well. Suzy take a decision and ask Mr.Charlei, he also refer well and hand over the management that means give to the managers to their suggestions. The all are ok with the decision managers will continue it well. So in that proses no hard feelings yet at all.
Lateral – ​
relationship between different departments on the same hierarchical level. Which departments work together to achieve a common goal rather than operate as separate and distinct entities.
Staff – ​
Relationship between management assistant and other arias. The assistant will be able to a line manager however; they have no authority over the line action. An authority will be divided by Suzy. She pushes all employees to work. Functional – ​
Relationship between specialize position and other arias. The specialize will normally have authority to insist that a line manager implements any of their instructions.
4. Explain how authority, responsibility and delegation can be exercised with in the new structure.
Authority – ​
It is the power given by the organization to direct to work of others. Authority is a ​legal​ power​​ inherent​ in a particular ​job​,​ function​, or ​position​ that is meant to enable its ​ holder​ to successfully carry out his or her ​ responsibilities​. It is coming top to bottom in management level. AS the example Suzy is take all the decision and she is divide her authority her company. As the very first gave order to Charlie and he all so divide Suzy's authority in the management. Top level middle level Above in this path authority is going on. low level Workers Responsibility – ​ it is an implementation of a job. It is going bottom to top.
Workers law level middle level top level So in new structure workers are employees, law level is Devotional managers and middle level is in charge of managers and top level is CEO Suzy. So in that case this is the best structure is this one as I think. Delegation – ​ General​ :​ Grant​ of ​ authority​ by one ​ party​ (the delegator) to another (the delegate) for agreed purpose(s). Under the ​ legal​ concept​ ​ of ​ vicarious liability​, the delegator remains responsible for the delegate's ​ acts​ or ​ omissions​ in carrying out the purpose of the delegation. Sharing or transfer of authority and the ​ associated​ responsibility​, from an ​ employer​ or superior (who has the right to delegate) to an ​ employee​ or ​ subordinate​ . As an example Suzy hand over work to Charlie he is divided his responsibility in workers that means delegation. So all of in these three system help to combine cercal of management presses. 5. Identify and explain how the newly merged organization is consistent with the main situational variables of the contingency approach.