Changes In Business Essay Sample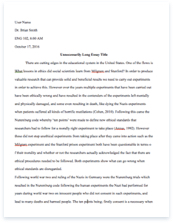 The whole doc is available only for registered users
OPEN DOC
Pages:
Word count: 1869
Category: change
Get Full Essay
Get access to this section to get all help you need with your essay and educational issues.
Get Access
Changes In Business Essay Sample
I. Introduction
In our world today changes have been made not just in technology, how roads turn but also in our businesses. Due to these changes people adapt to it and so do organizations. For an organization to be able to survive in our competitive world, one must adapt to the changes gradually even better if they assimilate at once to avoid mishaps.
II. The Two Forces of Changes
There are two factors that make organizations consider changes which are External and Internal factors. External factors may be triggered by changes in demand for the organization's products and services. This happens because of the change of customer's preferences, competitor's actions or even the maturity of the government. As I have said, people do change; so an organization must do research and update their knowledge on what the customer's needs and wants are or else the organization will suffer in terms of lack of sales and unquotable profit. Threatening tactics of competitors may also be a cause for change. An Organization may lower the prices of their good or services or even make their products better so that their competitors won't be able to overpower their purpose in the business world.
Another cause is the changes in terms of trade meaning when currency exchange rates fluctuate or tariffs go up down or shoot up, the organization must adjust well to these changes to be able to remain profitable. Political changes on the other hand just like taxation, changes in company law and new labor laws will also affect the organization to change on how they must run the office and how they will handle their employees. Development of new technologies would also mean changes on how manufacturing of the products will be done and that the employees would have to learn how to handle such equipment.
Internal factors are more predictable because internal activities and decisions are done within an organization and are watched closely by the managers. These managers are the ones responsible whether they would introduce cultural changes like in their management style or their company's goals. By doing this they would have to have new departments or even bring in new technology to improve the business and make their work easier and faster to do; this will help them save time and make things more efficient for them.
Managers may also think that there may be room for improvement for the usage of their resources or even improve the quality of their products or services to keep up with the fast changing preferences of their customers or target market. Managers may also want to deploy their people to a department which they think the people would excel and would be most efficient on. Managers must have a plan on how they will respond to such changes. Some of these changes may be announced beforehand and are taken cared of proactively. Some of these internal changes maybe brought about by crisis' like the failure of a new product or even the careless mistake of a key manager. An organization must have a back up or contingency plan to be able to prevent such crisis into a tragedy or the fall of an organization.
III. Four Types of Changes
There are four types of changes that are carried out in different organizations. These are technology, product, structural and cultural changes. Our society is in a period of technological change. Technology, a major environmental force, refers to inventions or innovations from applied science or engineering research. Each new wave of technological innovation can replace existing products and companies. Technological change is the result or research, therefore it is difficult to predict. Some of the most dramatic technological changes occurring now however include continued improvement in the power of computers, the convergence of television, microcomputers and telephone technologies, the emergence of the internet or "cyberspace" and the greater use of electric cars and alternative forms of transportation. These technology changes lead to new products and services of an organization.
Product change on the other hand involves a change in the company's goods or services. These changes occur due to the response of the customer's demands or the competitors new products that will be a threat to the organization. To be able to do such changes, departments like marketing, production and research must develop new ideas and products or services to be able to satisfy the needs and wants of their customers.
Structural change basically concentrates on the organization itself and its methods. Changes in goals or even rules of the organization are considered as structural changes. Structural organizational changes have been very popular in recent years as organizations struggle to find effective coordinating work designs. Cultural or people changes refers to the change of values, principles and behavior of the employees. This change may involve a few of the organizations employees or even all. These changes involve how people think, training and development activities to improve the value of existing organizational members.
IV. The Reason Why People Resist Change
It's not only the customer's who have needs and wants but also an organization's employees. The employees may notice that there is a need for change in the work place but it's not that easy for them to accept these changes at once and cause them to resist change. Most people are to be persuaded to be able to apply changes within an organization. Some just practically fear change. Due to self-interest some employees fear that certain changes will take away what has value from them. The more people expect to gain from a change, the more they will support it. Employees assume the worst and react accordingly if there are misunderstandings. They don't usually understand the purpose of the changes that have been made or will be done. If changes from before have been made and were unsuccessful, resistance will occur in the future.
Uncertainty or the fear of the unknown means that the employees are not informed well on what the changes will be and they don't know how these changes will affect them. They tend to lack self-confidence which makes them think that they won't be able to cope up with the demands of the new changes may it be in the new set of procedures or the new machines and technology brought into the organization. Just like ordinary people, managers have different objectives probably not in their lives but in the work place.
If changes are made, the mentality of some managers is that "they won't be able to meet their objectives at work". Change is unavoidable but it may affect the work pace of such managers and might actually be true that they won't be able to meet their objectives at work. Kurt Lewin illustrated the "Force-Field Theory" that states that there are two sides on how change is instilled. These sides are what he calls "Driving Forces" and the "Restraining Forces". Driving forces pushes or disagrees with change in the organization while restraining forces pushes the other way for the people to maintain their status quo.
FORCES RESISTING CHANGE TO MAINTAIN STATUS QUO
FORCES FOR CHANGE
Exhibit 1
People generally, use control to force change. By exerting driving forces they pressure the people who want to maintain their status quo which results to no change at all.
V. How to Minimize Resistance to Change:
The best way to overcome resistance is by focusing on the removing the fears and objectives of the employees who are resisting change. Managers must think of their employees and not what will favor the management's agreements on change. They must design strategies to gain the acceptance of the employees. To overcome the "Roadblocks to innovation" as Moss Kanter puts it is to take possible actions like the top management must be personally committed in supporting change and must always focus on the positive belief that it will work. The company's plans information should be given at an earlier time so that people would be able to contribute their aspects and comments on the changes that will be made. Education and communication contributes to the development and reduces resistance. Education helps workers by providing information about what the change is, when and how it is to be introduced and why it is necessary. Memos, group presentations and one on one discussions helps the organization to have better communication with their employees and by doing this, their employees are properly informed on the up coming changes.
The reason why organizations use participation and involvement is for them, the managers, to get information from their employees to improve quality or effectiveness of changes. It also increases the acceptance and commitment to the change of the people. It may be time consuming but what the organization gets in return is the personal ideas of the employees which will help the organization to a more successful change.
Negotiation and agreement on the other hand uses formal bargaining to win the employees acceptance and approval of the changes.This tactic is usually used when facing with trade unions because of this, a new contract is made with all the changes on it.
In task support they provide assistance may it be emotional even give incentives as support for their employees. Providing such assistance will help make the change be more effective.
Facilitative support system also makes the difference between moderate and major success for the change program. By listening to the employees, problems and complaints are heard while the process for change is on going.
Emotional support is given to the employees. Management can emphasize the potential for personal gain by providing incentives when the change is implemented. Sometimes managers use those employees who have converted to accept change to manipulate or influence others to agree on the change.
Co-optation happens when change initiator wants to nurture support but is not interested in genuine employee input thus it creates the impression of participation and involvement.
The last resort on minimizing change is the use of coercion. It is the most powerful and quickest technique for developing the change by using formal power and authority. Managers usually use the "Do this or else" line. For coercion to work, the employees must believe that resistance to a change would result in punishment. Coercion is sometimes used when support is needed because a change must be implemented quickly to avoid a great loss for the organization.
VI. Conclusion
Change will always be present inside and outside of an organization. It is unavoidable therefore managers should be ready to face changes and must know how to handle their human resources and plans in times of change to be able to steer clear of the problems or crisis that will come their way.
References:
* Moss Kanter, R. (1984), The Change Masters – Corporate Entrepreneurs at Work, Allen & Unwin
* Peter, T. (1988), Thriving on Chaos – Handbook for a Management Revolution, MacMillan.
* Burns, T. & Stalker, G. (1966). The Management of Innovation, Tavistock