Changing Life Style in India Essay Sample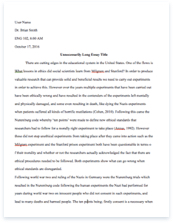 The whole doc is available only for registered users
OPEN DOC
Pages:
Word count: 891
Category: india
Get Full Essay
Get access to this section to get all help you need with your essay and educational issues.
Get Access
Changing Life Style in India Essay Sample
Former Prime minister Pandit Jawaharlal Nehru described public sector enterprises (PSEs) as 'temples of modern India'. He envisaged commanding heights of position for public sector enterprises in the Indian economy. For realizing this goal, PSEs were set up in core, basic, heavy , critical and strategic industries. India has adopted a mixed economy model that encourages the role of the public as well as private sector enterprises. Some of PSEs are making huge losses year after year even many years after their inception. For example , take the case of Air India. Government had to infuse, a whopping Rs 2000 crores as equity to keep the national carrier AIR INDIA afloat. Air India became public limited company in 1946 and is perhaps one of the very oldest companies in India.
All the revival plan of Air India attempted earlier were not successful. Government aim should be to cut losses, and should not invest public money more in morage. The Cabinet approved Air India's Rs 30,000-crore financial restructuring plan, Spending Rs 30,000 crores of taxpayer money over a loss making air line is definitely not a prudent & welcome step. The Government argument is "If AI is not kept afloat, what will happen is airfares will go up, other airline companies will simply push up their air fares because so many seats will not be available. Which is why we are providing Rs 2,000 crore to AI," Chidambaram said. Let us analyse the overall viability of PSUs in this context. Some important objectives of PSUs are to create
infrastructure, absorb technology, encourage innovation, generate employment and achieve certain social objectives.
Take the example of Maruti Suzuki India Ltd in this context.
If we go through the car market, today, we have some morethan 100 odd models to choose and there is no dearth of choice. But , a little over a three decades ago, it was a different story. There were only three cars. The Hindustan Ambassador, the Premier Padmini and the standard Gazel which were all in private sector. The consumer were not happy at all. Maruti Udyog Limited (MUL) a PSU commenced production in 1983 with the Maruti 800. It heralded a revolution in the Indian car Industry by producing Maruti 800, which became instantly a people's car as per the idea conceived by Sanjay Gandhi. The above example illustrates that this PSU very much meet objectives. There are many such PSUs meeting their objectives.
As per Press Trust of India there are, Eight Indian companies in Fortune 500 list; IOC, RIL are in the lead Business, Posted on Jul 09, 2012 at 09:08pm IST Eight Indian companies have made the cut in the list of world's 500 largest companies compiled by Fortune magazine, Indian Oil and Reliance Industries finding a place in the top 100. Out of the eight, five are state owned PSUs.
With an annual revenue of $86,016 million Indian Oil has cornered the 83rd position. Mukesh Ambani-led Reliance Industries is the first Indian private firm to made into the top 100 list. With annual revenue of $76,119 million, RIL is ranking 99 position. Besides IOC and RIL, the other Indian companies in the list are PSU oil companies Bharat Petroleum Corporation Ltd (225), Hindustan Petroleum Corporation Ltd (267), SBI(285),Tata Motors (314), ONGC(357),Tata Steel (401) . Government has categorized PSEs as Maharatna/Navratna/Miniratna companies for their functional autonomy and financial powers for investment. Maharatna/Navratna/Miniratna Status for Public Sector Undertakings
As on FY 2011 statics, there are 248 CPSEs,
No of CPSEs| %| Ratna status|
5| 21| Mini Ratna-1|
16| 6| Navaratna & Miniratna II|
5(ONGC,IOC,NTPC,CIL&SAIL| 2| Maharatna|
160| 65| Other Category|
Summary of Performance of MOU(Physical and financial parameters) Signing CPSEs for FY 2011. Rating| No of PSEs| %|
Excellent| 67| 42.1|
Very Good| 42| 26.4 /68.5|
Good| 24| 15.1|
Fair| 24| 15.1|
Poor| 2| 1.3|
| 159| 100.00|
Conclusion
From the above points discussed and statics on PSUs, it is clear these PSUs are playing crucial role in Indian economy and will continue to play a vital and vibrant role in the development of the Indian economy. Several private and foreign MNCs in India posted lower profit or losses during the recession period. However, many PSUs showed resilience during the slump period also and reported profit due to their conservative approach and strict management practices. With increasing competition, these PSUs are undertaking several expansion projects and carrying out operational reforms.
They are also increasingly tapping unexplored territories and expanding their presence globally. Their ability to continuously reform and further build upon these will hold the key to their sustained development. The ideological objective of capturing the "commanding heights" by the public-sector has been fulfilled to a large extent. The viability of PSUs are unquestionable and they are future reality of Indian economy . But, Government has to take a hard look at loss making PSUs, and necessary steps like disinvestment and privatisation to make them viable units in the economy. IN SHORT, PUBLIC SECTOR IS PLAYING A KEY ROLE IN ALL-ROUND DEVELOPMENT OF THE COUNTRY AND INEVITABLE FOR BALANCED ECONOMIC GROWTH OF THE COUNTRY. The Prime Minister, Dr Manmohan Singh, has emphasised that "there is no blind disinvestment strategy without examining (the) viability" of the undertaking concerned. He also reiterated the Government's "commitment to the long-term growth and viability of the public sector". Over to TMOD please.