Charter Schools in South Auckland Essay Sample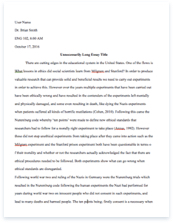 The whole doc is available only for registered users
OPEN DOC
Download Essay
Get Full Essay
Get access to this section to get all the help you need with your essay and educational goals.
Get Access
Charter Schools in South Auckland Essay Sample
Research Question:
Do Charter Schools satisfy the education needs in South Auckland? Aim & Objections:
The aim of my research is to investigate whether the introduction of Charter Schools to New Zealand is acceptable by communities, existence schools and fit well into the Education System. In particular Charter Schools will be first trial in South Auckland and the Eastern part of Christchurch. The Government aim is to lift the percentage of under-achievements in those areas. My research is aiming at whether Charter Schools satisfy the needs in South Auckland and does it fit into their cultures and communities. There are other objections to be considered before passing any legislation prior to formally introduction of Charter Schools in South Auckland. Introduction:
Charter Schools was introduced by the National – Act Confidence and Supply Agreement in 2011 and this announcement came just after the general election. These schools would be funded by the States and operated by sponsors such as community groups, for profits organisations or not for profit businesses. Charter schools would be set up in areas where educational underachievement is mostly entrenched. This proposal from the Act – National Parties is based on similar experience in Sweden, United States and the United Kingdom. Charter Schools will be pilot from 2014 and Schools will be more independent in terms of curriculum, operating hours, leader structures, say and employments. There is a proposed concerned about charter schools in New Zealand of whether for-profit operators should allow to manage schools at all. There is fear that charters schools will run like franchise like McDonald etc. with which their main concern is profit.
These concerns leads to other objections and ideas that these for-profit operators do not offer high quality education and make it cheaper that maximizes these operators profits, that they will draw profit from students at taxpayers' expenses and do not deliver sufficiency educational benefits. This criticism seems to be an on-going process from assumptions of public, private, good and bad. There is another concern from New Zealand public opinion that introduction of Charter School will employed un- registered teachers and children may not be protected under any circumstances involving these teachers and the environment surrounding them. South Auckland and the eastern part of Christchurch will be the target trial for Charter Schools. The government survey says that these areas in particular are way below the national target of 85% achieve in NCEA Level 2 for for 17 and 18 years old. South Auckland is a diversity community. Do introducing charter schools suit the environment and their community? Perhaps it might or might not. There are other factors like make sure children are happy, be confident and achieve their potential not just about economy factors. These factors will be discussed later in the proposal. Background Information/Context
South Auckland especially Mangere, Otara, Manurewa to name a few, its population are mainly made up of Pacific and Maori. John Banks and the National Party thinks that these areas have the lowest achievements in education and therefore Charter Schools are an ideal type of schools to bring up the number of these increasing under- achievements pupils, especially NCEA levels. This will also help low-decile and poorer families to educate their children better and bring the communities, businesses and schools together. These for-profit schools will start from scratch process and might end up converting existing schools into Charter Schools according to John Banks. South Auckland 16- 18 years old students are trailing way behind their fellow Pakeha students in NCEA Level 2 and 3 according to many speeches by John Banks in all age groups. The idea of introducing Charter schools proves controversial. From the NZEI (Education Union) Te Riu Roa, he argues that the Government should not be allowed to push any legislation on these for-profit schools through parliament without any proper selected committee process.
There is a growing concern about the introduction of Charter Schools into the Education System especially South Auckland communities do not fully understand what Charter schools are and by all means these people, English are their second language. Many of these communities are not really aware and are completely blindsided according to Ian Leckie (NZEI president) According to the primary survey taken by NZEI in South Auckland, 87% of South Auckland principals are very concerned about the prospect of charter schools and only 4% said they can see some benefits to it. What must be done first before introducing these partnership schools in South Auckland? The Minister of Education should have first release more information and details about what exactly Charter Schools will be like and is it for a short term or have they put these into consideration? Many New Zealander objected to this idea. The Green Party thinks children will be used as guinea pigs and it is a waste of time. South Auckland is said to be a poorer area.
My question is; Will investors are willing to invest in South Auckland? The aims of investors are to make profits and the aim of the Government is to increase the successful rate of passes students. Only one thing will be most likely to happen is taking advantage of the tax payer money by businesses and do not benefit the children at all in South Auckland. These arguments leads to even more unsettle decision and have left out the most important and vital factor in the conversation; "the product". Children, students are left out as none of these arguments have consider the well- being of the product; happy, confidence and be acceptable in the workforce and their well-being as a whole. Perhaps it will create jobs in South Auckland but will these charters schools are willing to employ South Aucklanders? Most likely not, perhaps these businesses will employ their own people.
As it is happening in the Government Sector, it is who they know gets the job and not what you know; so if that is the case why bother with these for profit or partner schools? The Swedish have Charter schools and according to Dianne June 1st (Save our schools) one of Sweden biggest Charter schools is closes. Why? Because the Danish private equity group Axcel said it could no longer cover the company loss, this in results, led to closer of 19 charter schools and leaving hundreds of students to find new schools. There is a growing concern about Charter schools being introduced to New Zealand. Even though the Government have a great concern about the under achievement rates in Pacific and Maori students, they have left out the general importance of the public opinion. The public have more concerns about who manage these schools, who teaches their children and are Charter schools a long or short term thing? If the Government have done enough research prior to introduction of Charter schools, the public could have eased their concerns and feelings about these types of partnership schools.
Literature review
Theological foundation
My research is comprised on value of education, economic gain, benefits to the communities/students and families and stakeholders/investors theory. There is a need to consider the needs to add another new type of schools. These considerations must include the public views, existing schools principals of what their opinions are and communities at large. The South Auckland area in particular needs to know what is being set up for their children, what are the benefit and the future of these schools. Does the Government have relevant information and research prior to the introduction of Charter Schools in South Auckland and is there another way to upgrade under-achievements in these areas without Charter school. This is also to be taken into consideration the economic costs, the value of education and the well- being of children that will be caught up in this experience.
According to Bernard Weiner (Born 1935) a social psychologist, known for his development of attribute theory, he explains emotional and motivational entailment of academic success and failure. He used TAT to identify differences in people's achievement needs and then turned it into study of individual issues people face when they think of their own successes and failures. His cognitive processes motivate influence with his three stage process: 1. Observing and determination of behaviour, attribute to causes 2. External attribute which relates to causality to outside agent 3. Internal attribute assigns the person himself for any behaviour. In one of his interviews in 1996, Bernard Weiner was asked the following: "How does attribution contribute to high ability, high achievement, and giftedness?" His answered; "There are two perspectives to consider:
1. Self-perception and
2. The perception of others.
"Certain attributions are maladaptive in that they are likely to reduce achievement strivings. Among these are attributions of failure to lack of ability, which produce low expectancies of future success (tied to the stability dimension of causality), low self-esteem (linked with the locus dimension), and humiliation and shame (because these are perceived as uncontrollable). On the other hand, failure ascribed to insufficient effort results in maintenance of expectancy of success and guilt, both motivators. Continuing commerce with the task increases specific ability (which is unstable, as opposed to underlying "intelligence" which is perceived as stable). Thus, by influencing task persistence, attributions also influence actual task ability. The same is true from the perspective of others. If ascribe failure to low ability, then (as teacher) offer sympathy, do not punish for failure, and give unsolicited help.
All these are cues that you "cannot," which starts the cycle indicated above. So other-perception and self-perception form a unity, together, which influence task persistence and, therefore, actual ability. Some of this is captured in the false-expectancy literature." The research review about Charter Schools should have been focus to the root of the failure problem. According to Tricia David, Kathy Goouch, Sacha Powell and Lesley Abbott of Canterbury Christ Church University College & Manchester Metropolitan University Research, after much consultation, the Framework pack was organised around four main themes, or Aspects:- 1. A Strong Child; 2. A Skilful Communicator; 3. A Competent Learner; 4. Healthy Child.
Each Aspect was further subdivided into four Components, as set out in the table below. Aspect | Component 1| Component 2| Component 3| Component 4| A Strong Child| Me, Myself and I| Being Acknowledged and Affirmed| Developing Self Assurance| A Sense of Belonging| A Skilful Communicator| Being Together| Finding a Voice| Listening and Responding| Making Meaning| A Competent Learner| Making Connections| Being Imaginative| Being Creative| Representing| A Healthy Child| Emotional wellbeing| Growing and Developing| Keeping Safe| Healthy Choices|
Failure does not begin at some certain age like 16 – 18 years. These problems do not go away if Charter Schools introduce, perhaps it might make it worse or might have some benefits to it. The entire development of young children from emotional, social life and other areas of life form the bedrock of other areas. Starting from babies who have warm attachments and good relationships within families and settle into good ECE education, perhaps these attachments continue form the basis for subsequent relationships, and self-assurance, these children will have a positive response and become social adept, independent and ends up being high achievers.
Theoretically, a charter school's motivation could come from three sources.  1. Charter schools are schools of choice. As such, they need to attract students. Students are not assigned to charter schools like neighbourhood schools and only can survive to the extent students choose to enrol. Therefore, charter schools feel market pressure to recruit students. One way to recruit students is through the academic reputation of the school (Ravitch, 2012), which is in part a function of the academic achievement of its students. Therefore, a school would have an incentive to push out below-average students to improve the overall average achievement level of the school.
2nd. Low-performing students may be more expensive to educate (Miron, Urschel, & Saxton, 2011). For instance, low-performing students may be more likely to be a special education or Limited English Proficient student (LEP) requiring greater resources. Given the need for charter schools to be financially viable and the reimbursement for at least slow-performing students may not be adequate (Miron, Urschel, & Saxton, 2011), charter schools
may again have an incentive to push out below-average students.
3rd. Charter schools may feel strong accountability pressures. Most charter schools may have to meet some sort of academic targets in order to meet some form of set up criteria or other state accountability programs. There has been a fair amount of research suggesting that accountability pressures can alter decisions by schools and lead to unintended on sequences.
An example; in Chicago, Jacob (2005) found evidence that teachers excluded low-ability students from testing by placing them in special education in response to accountability pressures, while Jacob and Levitt (2007) found evidence of outright cheating by teachers.
Previous Empirical Research
Other researchers have found that because schools are generally held accountable for  the percentage of students making proficiency thresholds, schools and teachers will focus more attention on students near this cut-off threshold than on students at other parts of the distribution (Booher-Jennings, 2005; Krieg, 2008; Neal & Schanzenbach, 2010). As another example, Figlio (2006) found evidence that schools assign long suspensions for low-performing students near test-taking periods. All of this evidence suggests that schools and teachers sometimes respond to accountability pressure in unintended and even insidious ways. In particular, schools just above or below the proficiency threshold that determines whether or not they make adequate yearly progress (AYP) have the greatest incentive to push out low-performing students. According to Maximinstitute (Understanding Charter Schools) by Dr Luke Fenwick, there seems to be a lack of clarity about what shape a for-profit Partnership Schools will assume. There is fear that these Charter schools will run like McDonald and Ikea franchise that offers cheap and low quality education that do not delivers sufficient educational benefits but their concerns is to maximise their profits only.
There is evidence of these for-profit run schools from the United States and Sweden which examine whether certain objections have explanatory and not just rhetorical force.
For these analyses it became clear that these partnership schools must create the right regulatory and incentive structure. These structures must ensure both freedom and accountability with recommendations to balance both. According to Harvard political philosopher Michael Sandal, market norms must take into consideration before clarifying and introducing anything new because it threaten societal values and norms that society holds. For example: Introduction of for-profit schools may reduce educational to an impersonal transaction between producer and consumer but left out the consideration to diversity and individual gifts.
It might believe that it will bring organisation, locals, businesses and communities together but in many states in America that permits charter schools, a local organisation will be sponsor that hold the contract with the Crown, it then contracts in a private partner such as businesspersons or company; therefore the private party take care of management and the public party main concern is teaching and pastoral matters.
Research Method:
The Charter Schools introduction has raise many concerns and raise a lot of unanswered questions. So one of the research questions is:
Does Charter Schools satisfy the Educational needs in South Auckland? Does it solve the problem of under-achievement in this area? If this the only way the Government thinks it will solve this problem, have they done enough research to put forward this motion?
The introduction of Charter Schools becomes so controversial that many leaders have opposed the idea and call it a failure in the Government Educational System. The arguments also consider the economic cost, benefits for either party.
Qualitative research emphasise the importance of looking at various in natural setting in which they are found.
As mention above Weiner explain the importance of taking into consideration internal attribute, external attribute, observing behaviours, self-perceptions and perceptions of others. These factors determine the future achievements and success of children.
There are also other factors to take into consideration about the cause of failure and the root of problems that children can carry forward to later life that determine their success and future which Christ Church College University and Manchester University.
Primary Research: This research will be interviewing public of two people from each ethnicity groups and I will also conduct an interview with MP John Banks himself, John Boscawen or Catharine Isaac. I will also be interviewing other MPs of their opinions towards Charter Schools in South Auckland as well.
Secondary Research: I have used the internet to search for information, watching Parliament debates, Magazines, TV News and media every day to collect data for Charter schools. Researching library information. I have looks into overseas Charter Schools like Sweden, United States and compare to New Zealand introduction of Charter Schools. Data Analysis
My data analysis will be based on Weiner's theory and other theory taken from Harvard (Dr Luke Fenwick) regards to the importance of self-perceptions and the perceptions of others as mention above for which to un-earth the root of the problem of achieved and the reasons of under-achievements in our children facing now. There are also other theories mentioned from Manchester University to be considered.
it will also be discuss the advantage, disadvantages of Charter Schools both here and overseas where countries already run these for-profit schools. South Auckland is the target trial for these for-profit schools. To analysis this, does it fit into South Auckland community? Will investors are willing to invest in South Auckland? Why South Auckland?
Does South Auckland understands Charter Schools and does the public have enough understanding about it?
There are five key things to be considered:
1. What are the ethnic culture groups
2. What do Charter Schools offers?
3. What are the standard schools?
4. What is the root of all the problems and does Charter Schools solve these problems of under achievements? 5. What are the five key elements of Education people desire?
This will also consider the comparison of Demographic needs, to identify common needs what everyone wants and the benefit of it; to compare Charter Schools and Standard Schools.
Ethical consideration
The research will be carried under rigorous and professional manners to protect both parties involved. The interviews will strictly for my Workplace Research only and shared with the intended lecturer and supervisor.
Consent form
| FACULTY OF BUSINESSAgreement to participate in an interview.Work place research project Semester Two 2012| |
FACULTY OF BUSINESS
An Agreement to participate in an interview.
Work place research project
Semester Two 2012
To be agreeing to the following conditions for this interview:
1. What is the information for? The information is being gathered in partial fulfilment of an assignment for paper Work place research project, Manukau Institute of Technology. The assignment is designed to build for the students to research on a particular topic for one year and then came up with their own views.
2. Who will see the information? Information from this interview will be confidential and viewed ONLY by the marker (course lecturer, Noel Gane) and possibly by a moderator. Notes from the interview will be held by the course lecturer till the end of the semester and then destroyed. Students will be asked to sign that this data has been deleted from their own records once handed over to the course lecturer. 3. The write up of the information gathered will be made available to the interviewees on request to Noel [email protected] or phone 968 8000 ext. 9688765 ext. 7492.
Signed:Date:
Name:Designation:
Timeline
1| Week | Work done |
| | Introduction of the course|
2| Week| Started thinking about the research topic and discussed in the class regarding the supervisor | 3| Week| Starting discussing about the research topic and discussed types of research in the class | 4| Week| Discussed ethics and clear the doubts which we were having | 5| Week| No class.|
6 | Week| Filled up the consent form, finalise the topic and had one to one communication with the lecturer.| 7| week| Had an appointment with the lecturer changed the research topic?| 8| week| Learnt about the theoretical foundation and empirical studies what does that really mean?| 9 | week| Discussed about the research method and its relevance to my research.| 10| week| Did an overview for the work done.|
Questions to interviewee:
1. Does Charter Schools satisfy the needs of South Aucklanders? 2. What is Charter Schools?
3. What does Charter Schools offers?
4. What is the different between Standard Schools and Charter Schools? 5. Why South Auckland?
6. Is diversity be taken into consideration prior to the introduction of Charter Schools? 7.Does Charter Schools if introduces solve the problems of under-achievement and if so how? 8. Is there other ways to improve under-achievements in South Auckland and has it taken into consideration? 9. There are a lot of doubts about Charter schools and public thinks otherwise it going to be run by unregistered teachers and are independent of their timetable and it is to the advantages of business not children. Please explain the confusion? 10. What are the 5 key elements of Education you desire?
All participants that will be interview will be two from each ethnicity group; Maori, Tongan, Samoan, Chinese, Pakeha, Indian, other Asians ethnicities, Africans and others I could be in touch with. The group ages will vary from parents, students itself and young adults. This will help me drawn my conclusion after my research and could bring some useful information and shed some lights about why the introduction of Charter Schools and does South Auckland needs are satisfy by Charter Schools.
References:
www.charter for selective education.hlm. View 7/5/2013
www.introduction_to_TBI.pdf: view 7/5/2013
http://.www.ethic_fir_trustees_and_employees_of_charter_schools.pdf: view 12/6/2013 d6240b4eGlf.pdf: view 12/7/2013
www.maxim.org.nz: blog
Understanding Charter Schools/maxim institute. View 21/5/2013 Magazines Today: www.magazinetoday.co.nz/Features/Education/A+Charter/for+selective+education.html.viewed 27/5/2013. H: an NZ charter school comes one step closer/National: Retrieved from New Zealand Herald 12/6/2013. www.3news.co.nz/The ins-and-outs of Charter Viewed 27/5/2013. www.masey.ac.nz/htm.
ing.scoop.co.nz/media/pdfs/ERP6_charter_schools_for_nz_report.pdf. Massey University (College Education) April 2013: view 27/5/2013
www.WhyKwit Report.pdf –Adobe reader: viewed 12/6/2012.
www.okstate.edu/lag/egescm4th.htm Retrieved from net. 12/6/2013