Chartered Accountant and Certified Accountant Essay Sample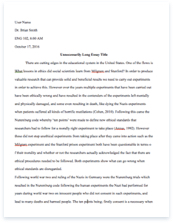 The whole doc is available only for registered users
OPEN DOC
Pages:
Word count: 815
Category: audit
Download Essay
A limited time offer!
Get a custom sample essay written according to your requirements urgent 3h delivery guaranteed
Order Now
Chartered Accountant and Certified Accountant Essay Sample
Note: This is an article particularly for the students of Accountancy i.e. those who are taking up CA, ICMA, ACCA or any other relevant exam. However, the techniques explained here can be used by candidates for exams other than accountancy as well. 7 tips to pass exams
Being a qualified Chartered Accountant (CA), Certified Accountant (ACCA, UK), Management Accountant (CIMA, UK) and Certified Internal Auditor (CIA, USA), I consider that passing exams require a particular skill set which is easy to learn. One of our teachers told us: You have whole life to study but only six months to pass this paper. So, concentrate on understanding what examiner wants. Here are 7 tips to help every student pass exams, based on my personal experience: 1. No limiting belief please
– Remove the limiting belief that you can't pass. – If you believe you can pass or you believe you cannot pass, you are right. – I have seen students under the impression that examiner is their enemy. Please don't think so. Pass percentage might be low, but students do pass their exams. So, don't think that you will be in a failure category ever. 2. Understand the structure of paper
– First of all, understand the structure of paper – is there any marks allocation for a particular topic? – Secondly, if there is marks allocation, is examiner following it? The best thing to do is to review the past five papers. – What is the key topic i.e. examiner's favorite? Is there any article by examiner in the Students' Accountant or any other relevant student magazine? Study that topic and prepare for it, even if you don't like it! 3. Taking notes
– Prepare for exams by way of 'notes' which you can recall quickly at the time of taking exam. This will help in two manner. First, when you write, you are in better picture of giving your mind instruction through written letters. Secondly, you can revise from your notes instead of opening the book when exam day is near. Here is my strategy for taking notes:
– Take a paper and turn it in landscape format. – Put three columns in landscape form.
– Once done, take synopsis of a chapter in smaller fonts and the language which you can easily understand. – Write bullet points, important concepts and key ideas which you need to remember. – These notes should be used at the time when paper is on head and you need to revise whole subject in two to three hours. 4. Remembering / memorizing key ideas and formulae – One of the key ideas to memorize ideas e.g. formulae, is to write them in small charts and hang it in front of your bed. – See those formulae daily before going to bed and rising up. – Use different colours and markers.
– Believe me, in my statistics paper, I was recalling the formulae in the exact colours which I wrote on charts. 5. Exam practice
– Practice mock exam – be your own examiner. – Take any past paper and solve it as a mock exam. – Solve past paper in the time allocated in exam. Think you are in exam hall and solve the paper accordingly. – Check your paper and give yourself marks. – See how are you performing in mock exam and be sincere to yourself. 6. Time your paper
– Here is technique to time your paper: Take total marks and total time. Subtract 10 minutes from the total minutes. Divide the remainder with the marks and you get time per marks – example: If there are 100 marks for a paper and you have 180 minutes. Subtract 10 minutes. This means you have 170 minutes altogether or 1.7 minutes per mark. – make sure that you don't spend more that 1.7 minutes per mark e.g. if a question is of 10 marks, maximum time you should spend should be 17 minutes. – It happens that students try to focus on one particular question and if they are unable to solve it, they get confused. Don't panic. Start next question. If student has time, he / she can take up that particular question later on. – Try to allocate 10 minutes at the end of exam to review the paper thoroughly. 7. Don't annoy examiner
See for spelling errors and writing style. Writing needs to be legible and understandable. As a teacher to many students, I have noticed that spelling errors and the way students write, at times, is not understandable. Examiner has very less time to check paper. If your paper is examiner friendly, you are going to attract good marks. In 2004, I made a presentation on examination techniques at one of the seminars organized by ACCA. Here is the PDF version of the presentation: