"Children of the City" by Amadis Ma. Guerrero Essay Sample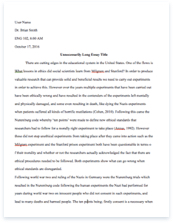 The whole doc is available only for registered users
OPEN DOC
Pages:
Word count: 245
Category: story
Get Full Essay
Get access to this section to get all help you need with your essay and educational issues.
Get Access
"Children of the City" by Amadis Ma. Guerrero Essay Sample
The story is about the life of Victor, an eight year old boy whose father was involved in a company menace because of unjust salaries and compensations. His father joined the employee's strike and there he met his death when he was shot by the police officers managing the chaos in the strike. Victor was shocked to know the sudden death of his father on a newspaper. He and his mother were in deep pain upon hearing his father's death.
Soon, her mother had a new husband. She left Victor to his older brother. There, he was trained to be a newspaper boy in the dangerous streets of Avenida. He met there many children doing just like what he is. In those dark street he learned how to curse-say bad words and smoke cigarette because he was influenced by a group of unmannered teenagers. He found himself alone in the street, sometimes being beat up by bullies.
The story ended when the author realized how cruel the world is…
"… And Victor, swirled the life of the city: this city, flushed with triumphant charity campaigns, where workers were made to sign statements certifying they received minimum wage, where millionaire politicians received Holy Communion every Sunday, where mothers taught their sons and daughters the art of begging, where orphans and children from broken homes slept on pavements and under darkened bridges, and where best friends fell out and betrayed one another."