China and Irish Essay Sample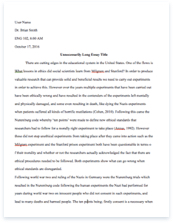 The whole doc is available only for registered users
OPEN DOC
Pages:
Word count: 334
Category: china
Download Essay
A limited time offer!
Get a custom sample essay written according to your requirements urgent 3h delivery guaranteed
Order Now
China and Irish Essay Sample
Due to the different cultural backgrounds, as we know, there are so many different cultures between the East and West. However, there are a lot of similar cultures between the East and West. Now I take about the different and similar cultures between China and Ireland, since I will go to study in Ireland. I am interesting in the differences and similarity of wedding.
First of all, I take about the similarity in wedding. At present, when the bride during admission, there will be a song that is the wedding march in the Irish and Chinese wedding. In Chinese and Irish wedding both has an emcee. Also there are bridesmaid and best man at a wedding. Guests must be sent to bride and bridegroom a gift.
However, there are so many the differences in the wedding. In China, the wedding's main colors are red, which is representative of traditional Chinese festive colors. In Ireland, The bride's dress is usually white, the groom a black dress. The wedding place is different. Chinese people generally held a wedding in the hotel. Irish are generally held a wedding in churches or outdoor. In Irish wedding, bride after the wedding in the church, will in the hands of the flowers thrown to the air, so if someone received indicate that he was soon to marry. Also the emcee and gift is different. Ireland's emcee is a priest or judge; but Chinese emcee neither, because the couple had married. The emcee just is a person who makes us cheery before the feast. In wedding, Irish often send a gift, such as household appliances. In China, you just need to send money. The money usually used to pay for the cost of wedding ceremony.
In conclusion, although the differences are more than the similarity, the similarity will be more and more, because of the cultural globalization. Also Chinese go to study abroad will be more and more easily, and adapt to the foreign culture quickly.