Chinese Vacation Essay Sample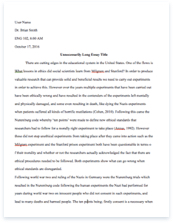 The whole doc is available only for registered users
OPEN DOC
Get Full Essay
Get access to this section to get all help you need with your essay and educational issues.
Get Access
Chinese Vacation Essay Sample
With a population of roughly 1. 4 billion people, the market for Chinese travelers is theoretically a huge one. However, this number is made smaller by the fact that the Chinese have functionally the fewest paid vacation days in the world, with many working and not taking their vacation days to increase job security. Still, the market for Chinese travelers is still large due to the sheer number of people. When traveling abroad, Chinese vacationers typically go to nearby countries such as Taiwan, Thailand, South Korea, Singapore and many small island countries/locations such as Hawaii and the Maldives.
An often-cited reason for how Chinese travelers pick their foreign destination is natural beauty. This is part of the reason that some island locations like the ones are popular among wealthier Chinese citizens. Recently, however, there has been a slight uptick in Western travel to places like the US. Many decide to travel overseas in groups and go on group, guide-based tours in their destination. Some sources note that Chinese vacationers are avid photographers and take the chance to take photos at any destination so they have something to show their friends back home.
Though foreign travel is always enticing, obtaining travel visas for foreign travel can sometimes be a hassle in China. Luckily, a place as big as China still has plenty of destination sites to visit within its borders. Big cities like Beijing, Hong Kong and Shanghai all have numerous tourist attractions for both native and foreign travels and offer a taste of the city life as well. Sites like The Great Wall of China and The Forbidden City make Beijing particularly popular.
Travelers looking to get away from the city life often choose more natural and exotic places like national parks. Two of the most popular national parks are The Yellow Mountains in Huangshan and Jiuzhaigou National Forest Park in the Sichuan Province. The more famous of the two is The Yellow Mountains for its beautiful landscape and unique rock structure. The last—and perhaps most popular—travel destination is home. During national holidays, such as The Spring Festival, National Day and May Day, millions of Chinese migrate home to spend time with their families.
Though learning about all the destinations that Chinese vacationers went to was pretty cool, the thing I actually found most intriguing was an article written five years ago that said many Chinese actually don't take their paid vacation days. It was interesting to learn that while laws exist for paid vacation days, in some parts of China and in some career fields the practice of working months without a vacation is accepted.
With the exception of some people not traveling that much, Chinese vacationers didn't sound too different from US vacationers or really any other vacationers. Everyone tends to take a lot of pictures on vacation, since that's a way to preserve memories from a place you may never see again. Also, islands are a popular destination spot for many people across the world. The main differences would be the extra red tape for travel visas in China and the popularity of group travel.