Chinua Achebe Biography Essay Sample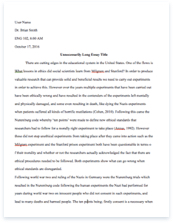 The whole doc is available only for registered users
OPEN DOC
Download Essay
A limited time offer!
Get a custom sample essay written according to your requirements urgent 3h delivery guaranteed
Order Now
Chinua Achebe Biography Essay Sample
Chinua Achebe was born in 1930; he is a Nigerian novelist and poet, and he is generally acknowledged as the father of the African novel. Chinua Achebe was born in Ogidi in Nigeria; he is the child of Isaiah Okafor Achebe, a teacher in a missionary school, and Janet Ileogbunam. His parents taught him many of the values of their traditional Igbo culture, and it is not surprising that they reflect even in his works. In 1944 Chinua Achebe went to Government College in Umuahia. Like other major Nigerian writers including Elechi Amadi, Wole Soyinka, John Pepper Clark, John Okigbo, and Cole Omotso, he was also attended the University College of Ibadan, where he studied English, History and Theology. In 1953 he graduated with a BA, before joining the Nigerian Broadcasting Service (NBS, later changed to Nigerian Broadcasting Corporarion, or NBC) in Lagos. In 1954 he travelled in Africa and America, and laboured for a short time as a teacher at a local school in Oba. Likewise, for a period in the 1960s he was the director of External Services in control of the Voice of Nigeria. His participation in the things that concerns Nigeria helps him to be able to relate the African experience to the world. He also shows his, support for Biafra in the Nigerian Civil War (1967-1970), working for the government as an ambassador.
In 1967 Achebe co-founded the publishing company Citadell Press at Enugu with Christopher Okigbo, a gifted poet and close family friend. Besides, Okigbo joined the army and was killed in action in August 1967, and the operation of the press was concluded. As a result, Achebe's writings from this period echo his deep personal disappointment with what Nigeria became since independence. Also, his pregnant wife suffered a miscarriage, and Achebe himself narrowly escaped death. Achebe returned to the war years through his writing and discusses their effect consequence. In the 1990s Achebe taught literature to undergraduates at Bard College, a liberal arts school, and that was after an automobile accident in Nigeria that left him partially paralyzed. At the university Achebe contributed several stories and essays to its magazine, University Herald. Rejecting his British name Achebe took his indigenous name Chinua, which shows how he holds his black identity in high esteem without allowing the Western culture to get the best of him. Achebe wrote his first novel, Things Fall Apart in 1958, while working as the head of Nigerian Broadcasting Service (NBS).
He is able to create a non- existent Umuofia because he has been able to familiarise himself with the history of his people. Things Fall Apart is the story of a traditional village "big man" Okonkwo, and his failure. Okonkwo is a determined and powerful leader of an Igbo community, who counts on physical strength and courage. His life is good: his compound is large, he has no troubles with his wives, his farm grows yams, and he is respected by his fellow villagers. When Okonkwo unintentionally kills a clansman, he is sent on exile from the village for seven years. But the vehicle for his downfall is his blindness to circumstances and the missionary church, which brings with it the new authority of the British District Commissioner. The story is set in the 1890s, when missionaries and colonial government made its invasion into Igbo society. Consequent upon this, Okonkwo is ruined, because of a resistance to change; perhaps positive change as well. Okonkwo, the professed undefeated warrior is outwitted as he left alone to war against the colonialists. That of course, marks the end of life for the tragic hero. Similarly, Arrow of God (1964) depicts a clash of culture between the traditional Igbo society and colonial powers. It tells the story of Ezeulu, the priest, who sends one of his sons to missionary school. Ezeulu gets doomed because when defending the traditions of his people he is stubborn, and afraid to loose his authority.
Among Achebe's other works is A Man of the People 1966, Anthills of the Savannah 1987. Achebe has also written collections of short stories, poetry, and several books for youthful readers. Upon his writings he has received a Margaret Wrong Prize, the New Statesman Jock Campbell Prize, the Commonwealth Poetry Prize, and the 2007 Man Booker International award. As the director of Heineman Educational Books in Nigeria, he has encouraged and published the work of dozens of African writers. In 1983, after the death of Mallam Aminu Kano, Achebe was elected deputy national president of the People's Redemption Party. He founded in 1984 the bilingual magazine Uwa ndi Igbo, a valuable source for Igbo studies. However, as an essayist Achebe has gained fame with his collections Morning Yet on Creation Day (1975), Hopes and Impediments (1988) and his long essay The Trouble with Nigeria (1983).
In his study An Image of Africa (1975), Achebe brings down one of the most famous Western narratives, Conrad's Heart of Darkness, by disclosing its darker side, which has not been addressed. Chinua Achebe attacks European critics who have failed to understand African literature on its own terms; he has defended the use of the English language in the production of African fiction, insisting that the African novelist has an obligation to educate. That is why Achebe's literary language is Standard English blended with Pidgin, Igbo vocabulary, proverbs, images and speech patterns. Chinua Achebe has revealed himself as a cultural nationalist with a mission to revolutionise his people. However, according to Achebe his mission is to "to help my society regain belief in itself and put away the complexes of the years of denigration and self-abasement" (n.pag). But Achebe has not stopped criticizing postcolonial African leaders who have loot economies, and he expresses his mind in his works.