Chipping Sodbury Essay Sample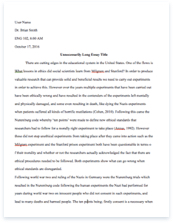 The whole doc is available only for registered users
OPEN DOC
Download Essay
Get Full Essay
Get access to this section to get all the help you need with your essay and educational goals.
Get Access
Chipping Sodbury Essay Sample
Chipping Sodbury is an old, medieval market town, situated at the southern end of the Cotswolds. Chipping Sodbury was created by William Cassium in the twelfth century – which is why everywhere you look in the town there are many historic and attractive buildings including "Tudor house" in Hatters lane, which dates back to fifteenth century.
There are also two churches in Chipping Sodbury they are St. John the Baptist C. of E on the WickWar road and St. Lawrence R.C. on Broad Street both churches add a sense of community to Chipping Sodbury.
The town is centred around the main high street where there are many shops and places to eat. Walking up and down the traditional town you will find curiosity shops, antiques shops, pubs and many small restaurants serving a variety of different foods including Thai, French and Indian dishes.
Within the high street there is also a grocer selling fresh fruit and vegetables to the many local residents, along with people collecting their fresh meat from the butchers. As you walk throughout the street you smell the scent of newly cooked bread rising out of the bakery door and as you brush pass the flower shop the sweet aroma of the flowers on a sunny day fills the air with a fresh and pleasant smell. Whatever the weather is outside many people find it irresistible not to visit the small cosy tearooms throughout the street that sell cakes and teas to passers by.
The street looks very long and wide when empty and long and narrow when full but whether it is busy or not it always looks clean and tidy and the people there are very friendly and willing to help, making Chipping Sodbury an attractive and appealing place to visit.
The town holds a farmers market every month where local farmers can sell their own products to the local residents and visitors.
In the main street there is a small hotel where any visitors to the town can stay. By having places to stay Chipping Sodbury can become more of a tourist town bringing in more trade for the local business.
Over hundreds years Chipping Sodbury has became a bigger town due to having many schools and houses.
The small town has evolved into a more modern street but not as much as it's near by neighbour of Yate which has a much wider range of shop and activities to try out.
With Chipping Sodbury being a traditional town it holds two very long running events, these are the Mop fairs and a Victorian night.
The Mop fair takes place twice a year with the spring mop in March and the autumn Mop in September, the Mop fair used to be held mainly for the hiring of servants but now it is a big social event where many people drink alcohol and have a good time, there are also many modern rides for people to go on.
Another traditional event that is held every year is the Victorian evening, this is when the shops stay open much later and the workers and owners of the shops dress up in Victorian clothes.
The old market town where once lived Edward Jenner the first doctor to successfully vaccinate smallpox's.
Chipping Sodbury is also where J.K Rowling the author of the Harry Potter books was born in 1965 at Chipping Sodbury General Hospital.
Chipping Sodbury is the host of many places where sporting activities can be played there is a golf course, tennis, rugby, football and cricket club for anyone who wishes to join. The town also has a lot of countryside where walkers and cyclist can enjoy the area. Chipping Sodbury also has its own common which is freeland where any cattle can graze.
The whole town is slowly getting bigger and receiving more trade which will increase the popularity and population of Chipping Sodbury.