Chitungwiza – Socio-economic Data Essay Sample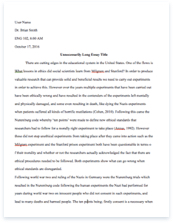 The whole doc is available only for registered users
OPEN DOC
Download Essay
A limited time offer!
Get a custom sample essay written according to your requirements urgent 3h delivery guaranteed
Order Now
Chitungwiza – Socio-economic Data Essay Sample
The purpose of this report is to help the Chitungwiza Town Council to rehabilitate the sewage system and clear the drains in Rovambira street which have been blocked for over a decade. Throughout floods have been one of the most severe natural catastrophes, which brought about loss of lives and huge economic losses in addition to influence on community activities and adverse effects on the environment. The focus is given to flooding of urban drainage systems. Urban climates, human activities and land use vary quickly and great with time.
INTRODUCTION
The study explores the impact of floods on the socio-economic livelihoods of people in Chitungwiza. The aim of this study is to provide a thorough understanding of the impact of floods on the socioeconomic livelihoods and underlying causes of the community's vulnerability. The contribution of the report should compel other stakeholders to undertake further research in issues that may arise in this study and need further inquiry.
The frequency of natural disasters has been increasing over the years, resulting in loss of life, damage to property and destruction of the environment. Zimbabwe continues to be plagued by the threat of heavy rain and flooding in the wake of the passage of Tropical Cyclone Dineo across southeastern Africa in the week of 16 to 20 February 2017. This study aims to contribute ideal approaches and models to understand deeply urban flooding problems, i.e. to find the causes of flooding, to analyze their propagations and on this basis to evaluate the risk of flooding, and finally to search for solutions for flood mitigation.
LITERATURE REVIEW
Rain has pounded Rovambira street incessantly, resulting in flash floods which is a source of danger. Residents fear possible electrocution or that their children may drown in the huge pools of water in their backyards. Floods have resulted in extensive damage to infrastructure, including Rovambira street roads.
Water flows from Hwata, Mazvimbakupa and Chidembo roads into this street because the drains have been blocked for the past 10 years. With no visible drainage system, residents depend on the sand bags to prevent water from flowing into their homes. Their efforts are in vain as water still finds a way into their homes although their efforts help to minimise the damage.
Wetlands control and reduce flooding because of the sponge-like characteristics that they have which allow them to absorb excess water. Due to the normal and above rainfall currently being experienced in the country, people who have built on wetlands in areas such as Budiriro 5, Monavale, Chitungwiza, Marlborough among others, are battling with flash floods on a daily basis, which has been exacerbated by the construction on wetlands.
High rainfall in a little space of time causes flash floods and at times the drainage systems cannot cope. Secondly we have a lot of building taking place in areas that used to be open spaces. People are building in the wrong places without being allocated by authorities, for example houses on the opposite side of Lorraine drive (Bluffhill, Harare) and these are some of the issues we end up seeing; water getting into houses.
METHODOLOGY STORMWATER CONVEYANCE SYSTEM
Stormwater conveyance systems are typically designed to convey runoff and may overflow during larger storm events. It is reasonable to expect localized flooding during larger storm events. Maintaining a network of open ditches, culvert pipes and storm drain systems for the conveyance of stormwater, however these storm water facilities for the most part are only capable of conveying runoff which occurs as a result of the storm event. Storm events that are capable of generating large quantities of storm water runoff will overwhelm the existing storm drainage systems, resulting in flooding and in some cases flash flooding.
As residents of Chitungwiza, you can help ensure that drainage systems are clean and functional. If you observe a plugged drainage facility, notify the responsible entity in accordance with the guidance above. Plugged drainage facilities cause runoff to overflow and may result in rerouting of runoff and minor flooding.Things you can do include:
• Visually inspect drainage facilities in your area and follow the drainage maintenance steps listed above to initiate cleaning of plugged drainage facilities. It is advisable to do this in the spring, fall and after any significant storm event.
• Install properly designed improvements such as ditches, pipes, etc. to protect your property from localized flooding.
Proper maintenance of stormwater drainage facilities is essential to provide continued operation of the stormwater conveyance system. Weeds, sediment, garbage, grass clippings and other debris can negatively impact conveyance capacity often leading to localized flooding. Maintenance includes the routine inspection and cleaning of ditches, storm drain inlets and pipes, driveway culverts, stormwater detention/retention ponds, and other drainage features. The storm water runoff needs to be taken by an effective storm water management system in order to recharge the ground water and capture the runoff for store or reuse in an aesthetically designed underground water storage tank.
The Convenience-oriented (Minor) Systems
The convenience (minor) system is generally called the sewer system, and can be represented conceptually as a network consisting of catchments and subcatchments, nodes, links, ancillary structures and outlet. The system receives inflow from nodes, i.e. manholes or inlets, and then transports the sewage to drains directly to receiving water.
A catchment is the area collecting water from nearby higher terrain surface, which is delineated by topographic contour lines. In order to collect surface runoff efficiently and to reduce the waterlogging, i.e. ponding of water, in local areas, a catchment can be further divided into several subcatchments according to the variation of topography. A catchment or subcatchment is usually described by its parameters: catchment area, the 14 percentage of impervious area, average slope, the longest flow length and approximate shape. Nodes are junctions to link the sewers. They also provide storm water transition between surface and subsurface systems.
Typical examples of nodes are manholes or storm water inlets. Links transport flow in the system, and are often open channels or closed sewers with regular or irregular cross sections. Ancillary structures include weirs, gates and pump stations. They are designed to relieve the load of sewer systems. Weirs overflow extra sewage to outside of the system, or to receiving waters, or inside of the system to higher capacity conduits. Gates are used to regulate the flow during transportation. Pumps lift the sewage from lower sewers to higher ones, or pump sewage from sewer systems to wastewater treatment plants.
Outlet The most downstream component of the urban drainage system, which discharges the sewage from the system to receiving waters, or in an opposite way, it may bring back water into the sewers while the water level in receiving water is higher than the level of outlet, so-called backwater effects. The sewer systems are designed either as separate systems, where the sewage and stormwater are conveyed separately, or combined systems, in which all the sewage is transported within one pipe.
Typically, combined sewers are older and can be founded in the city centers. In addition, combined sewer overflow (CSO) are diversions of a blend of sanitary and storm sewage into receiving waters that often adversely affect the water quality in receiving water, which should be avoided as far as possible. In addition to the sewer system, other system components composed of road networks, detention or retention facilities will take into action when the minorsystem components are full of their capacities. Roadways with ditches or gutters and curbs not only transport, but also provide temporary storage for surface stormwater.
RESULTS
Drainage Systems
Drainage system data are the basic information to describe the geometric features of sewer system elements and surface channels. They include:
− Complete data of sewer systems, e.g. nodes, conduits, weirs, pumps and gates, retention and detention facilities, their spatial attributes and operational functions; longitudinal profiles and cross sections of artificial channels;
− Topographical data that are necessary to present or extract surface channels,including the channel routes, flow directions and cross sections.
The Hydrological Data
The hydrological attributes of the studied area can be described by a series of pertinent parameters, for instance catchment and subcatchments, catchment area, slope, length, width and shape, the percentage of imperviousness, flow direction and flow path, land use, or soil type etc. Accordingly, the following data are required:
− Precipitation data;
− Digital topographic data, including contour lines and elevation points, their
up-to-date data version and any storage of the previous version of the data required;
− Land use types, which reflect the percentage of imperviousness and the rate of infiltration of the study catchment;
− Other distinctive information, which reflects any depression, or storage capacity of the catchment.
The Hydraulic Data
When flow proceeds in pipes or on surface, the information, which represents or reflects the flow hydraulic performance in the systems, should be collected:
− Sewer hydraulic parameters, such as sewer material and Manning coefficient; sewer expansion and abstraction coefficient; change in direction and elevation of sewers and relevant loss factors; outlet shape of manhole and loss coefficients, overflow and energy loss coefficient etc.
− The Manning coefficient of surface channels
CONCLUSION
The risk of urban flooding increases during the progress of urbanization. Floods cause severe consequences as they happen. This report set aims to find the potential flood hazards and to analyze how floods happen, further on, to develop models and procedures to calculate the propagation of the flow in sewers and on the surface.It is important that our drains are kept clean.
Open drains must always be kept clean to reduce flooding. At the same time the city council should be consistent and collect garbage on time. The clearance of drainages is an ongoing process. It should be a daily thing that should happen throughout the year in preparation for the next rains. This is work that requires around US$3-4 million for the equipment to realign drains and redo pipework.
REFERENCES
http://www.geotechdata.info/geotest/falling-head-permeability-test.html
http://www.ehow.com/way_5991162_soil-permeability-testing-methods.html
Flash floods: Harare pays huge price for wetlands destruction

http://www.japan-aquaponics.com/bell-siphon-guide.html
http://www.science20.com/tuff_guy/nuclear_waste_geologists_perspective