Christmas Eve Essay Sample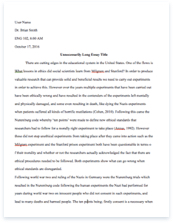 The whole doc is available only for registered users
OPEN DOC
Download Essay
A limited time offer!
Get a custom sample essay written according to your requirements urgent 3h delivery guaranteed
Order Now
Christmas Eve Essay Sample
Bright rays of sun lights shining through the blinds, it was finally Christmas day. Christmas is wonderful time of the year. Christmas, to my family, means family time and a break from our busy lives. My family from Michigan and Ohio return home. The house is always beautiful when the holiday approaches. I feel enthusiastic. It makes me feel blissful when we are gathered around, and the food; this just the best part. My family and I put up the snow white Christmas tree just like the one that is out up in front of the Medical Center on 10th street. Its fresh grassy colors make everyone stop and stare at its beauty.
The colorful lights, like a rainbow after it rains, are reflected all around the walls, over the ice-cold windows, on the dressed up tree; it makes the house as bright as the sun. Christmas is the best holiday with many decorations and activities. During this season we send and receive pleasing, lively cards and gifts; just as the wise-men brought gifts to the birth. We eat a lot of food till we are stuffed especially my brother, Trevor. Christmas is a time when loud and foolish friends and families dress in their skintight dresses or sexy tuxedos and with their up-does and fancy haircuts to gather together to reminisce about the loved ones gone and celebrate joyous day. . Christmas time is genuinely unforgettable and unique impression everyone senses at the depth of a heart.
I would have to say Christmas morning is the attractive morning of all because the sun never fails in supplying a warm ray of sunshine through our family room windows and the expression upon everyone faces when they open their priceless gifts. As one put it, "The smell of pine is everywhere with all the love that we can share" (Willow Firesongs Collection 2001). I wish everyday was Christmas morning. On Christmas the presents are wrapped decorously enough that they look well-dressed. The decorations around the house helps spreads Christmas joy and of course, provide an environment that reminds us what a satisfying time it is. On December 25, My little brother runs in the living room in which our elegant and pine-smelling tree stands tall with presents beneath it and start ripping presents left to right even the ones that is not his at all. I let him open mines because he is a great ripper.
He always forget to check his tacky, wrestling stocking, that feels sticky from the last Christmas where he left icky chocolate in, but there is where the big presents are bursting with gifts and goodies like candy. One woman describes how the old saying, "big things come in small packages' is true. I love going shopping for the perfect little gift that will make someone smile," (Aftgog's Weblong 2007). I love to look at my brother face. After leaving a horrible mess on the floor, it was time to eat. My mom always does the good, delicious foods with my aunt's help. There are creamy mashed potatoes, homemade salad, gravy, string beans with cut onions, and the most important, roasted, titillating brown chicken. For desert it's either apple, pumpkin, cherry pie with whipped cream on top fresh baked from the oven. Sometimes there is cake. By this time the house smells so virtuous.
Overall, Christmas is the best holiday. Christmas is a very special time of year when everyone is able to share the joy. The most significant and meaningful ritual in my life is Christmas time with my family. The whole season is considered a magical time of year and there is no arguing that in my eyes. Nothing is more perfect than my whole family joining together for fun, but busy days to celebrate the holiday with food, presents and mostly just each other company. Christmas time is openly unforgettable and unique impression everyone senses at the deepness of a heart. The occasion brings us an all-hearted spiritual unification with Christ and so every single soul is willing to celebrate. Joyful Christmas-tree decorations and sparkling lightings, underneath boxes with presents, magic odours and Christmas cuisine tastes all make up a magical celebration atmosphere indulging children and adults within the wonders of a Christmas night.
References
Willow Firesongs Collection. (2011).Christmas Day in the Morning Retrieved October 26, 2012, from http://willow_firesong.tripod.com/Yu/Carls/index.html. Aftgogs Weblong. (2007).My Favorite Thing…About Christmas Morning? Retrieved October 26, 2012, from http://aftgog.wordpress.com/2007/12/24/my-favorite-thingabout-christmas-morni