Cinema Ticket Booking System Essay Sample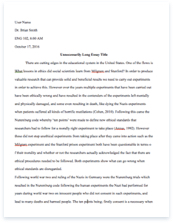 The whole doc is available only for registered users
OPEN DOC
Download Essay
A limited time offer!
Get a custom sample essay written according to your requirements urgent 3h delivery guaranteed
Order Now
Cinema Ticket Booking System Essay Sample
1.Introduction
Cinema Ticket Booking System also can be called as Movie Ticket Booking System or even named as Ticket Reserving System. This is a system that enable consumer to reserve or book movie ticket online with the help of internet. It is also known as online website where user will register the details and use the site to get updated movies in theatre and search for suitable cinema location as well as reserving movie ticket. Besides that, TGV cinema has been rapidly expanded in the major city in Malaysia. TGV will constantly upgrade and maintain all the system in order to keep the reservation process perform in good condition. All salesperson hire are giving training in handle the system, so that customers can enjoy an efficient service. Furthermore, the system enables customers to view or check the latest news, promotions and announcement of TGV.With this system, cinema management have the authority to check by ticket number for valid user. Now consumer able to watch movie without physically queuing up at the cinema counter to buy movie ticket. Background of Tanjong Golden Village Cinema
TGV Cinemas Sdn Bhd owns and operates the largest multiplex circuit in the country. TGV has 115 screens in 15 multiplexes. In line with its vision to provide the "ultimate cinema-going experience" to the discerning public TGV offers numerous facilities and conveniences, such as generous seating gradients, sophisticated digital sound and projection systems, central computerized ticketing system with integrated tele-reservation hotlines, and facilities for the handicapped including special wheelchair lifts. TGV is the market leader in cinema design and technology, and continues to bring the latest in movie-going to the Malaysian public. TGV Cinemas Sdn Bhd (TGV) is a wholly owned subsidiary of Tanjong PLC. TGV Cinema Sdn Bhd believe the excitement an each movie-going experience can be achieved by providing variety of choices, comfortable environment, convenience services which make them the first to introduce these total concept to astute Malaysian.
Their vision is to held several multiplexes under one roof where big screens, latest projection and digital sound technology, stadium seating, concession stands to allow consumer to have the perfect movie-going experience. This perception is build in consumer mind to think of TGV Cineplex whenever they wanted to experience memorable and high quality services, they could always take TGV Cineplex as their first choice. Enhancing the consumer with latest digital sound's (THX- Tomlinson Holman eXperiment – a set of technical standards created by Lucasfilm to ensure optimum sound and visual performance. Had become the most critical of cinema sound and projection standards that are in existence today).
2.Feasibility Study – Proposed Systems
This study is to see whether the current systems or project worthiness on foregoing plan or not. From the current cinema ticket booking systems, there are some changes in need to be investigated and improve to make the systems work more effectively and efficiently. Under this feasibility study, a few types of feasibility such as operational, economical, technical and schedule feasibility study is tested to ensure the further decisions making on the current booking systems we have.
2.1Operational Feasibility
This feasibility going to test whether the current system or project can solve problem that is found or can the current systems able to get advantage from slight opportunity in order to achieve company objectives. Operational feasibility is dependent on human resources available for the project and involves projecting whether the system will operate and be used once it is installed. Operational feasibility depends on several vital issues. This project is done based on our student own assumptions. Therefore we assume the management support the project. Some users support and some did not. The current system well is liked and effectively used by some users. Some users see the need for change. New system won't result in a workforce reduction. New systems do require training for users. The company is prepared to provide the necessary resources from training current employees. The users will be involved in planning the new system right from the start. The new system places no new demands on users or requires any operating changes. For example, no information be less accessible or produced less frequently. Performance won't decline in any way.
If so, an overall gain to the organization outweighs individual losses. Customers experience temporarily adverse effects in some way. Will not risk any to the company image or goodwill result. The development schedule is not conflicting with other company priorities. No legal or ethical issues need to be considered. The present system our company wanted to improve the usage of the online ticket booking systems or also known as e-ticketing replacing the telephone booking systems. Many aspects still need to be followed since we are not the first cinema company that is using this type of systems. Previously, we only sell ticket via counter and telephone. Since the telephone method is not popular and it needs more workers to handle the calls. It may increase the cost of our company, when we need to hire more employees. And it will lead to our company's profit decreased. Because of the telephone line booking system, customers need to call in to book for movie ticket. If there have many people buying tickets during that time, customer's need to wait for a long time to be served. Moreover, we have the same problem occurred to the ticket selling at our cinema counter.
Furthermore, customer need to go to the counter by themselves to check whether there is still movie tickets to sell or not. It's really wasting customer's time to purchase the movie tickets. And it's also not convenience for customers to check the movie schedule, promotion, or reserve movie tickets. And if customer did not come to take the movie tickets, 45 minutes earlier from the counter, we will automatically cancelled the reserve tickets especially during the peak hour.
From what we trying to propose for solving the problems that occur in the company, we have planned some improvement on the existing systems. Firstly, we need the support from the top management in order to have the authority over process involved in the changes. The top manager should think aims that need to reduce the problems that the company faced with the existing systems. And think about what strategy that will be needed to support the changes made. The top management decision are unstructured, so top managers also need to find some information from outside the company to address the issues to solving the problems. The planning unit must be very clear and make sure that the all plans are consistent, and the strategy is same to achieve the changing objectives.
For the middle management, the job's entitle are include General manager, Plant manager, Divisional manager and etc. They are responsible to carrying out decision make by top management. And then they also need to set a goal for their departments. They need to do a planning and analysis about the changing from booking through telephone to online booking systems. They have to think about how to arrange the employee according to their job duty such as previously is answering phone janitor change to staff that will look up for the changes and flow of the system when user using the system to reserve ticket. The professional staff members such as system analyst, they need to tell the workers which computers and software to use and install, and decide how to do use the systems well with the tools. Programmer will develop modules in a web application, to help supervisor coaching and assessments of employees, employee training, and use data to give a notification of a possible issue. Accountants, help to calculate the spending and earning of the company. Financial department can help to analyst how many money that the company can provide for changing from telephone booking system to online booking system.
For the lower management, the job's entitle are office manager, supervisor, department manager and etc. For the lower management, the job's entitle are office manager, supervisor, department manager and etc. For example supervisors need to manage the operational employees and carry out a day-to-day plan. They need to give a direction to the operational employee about the changes done in the existing system, encourage the employee go to attend the training courses, and learn how to work with the new changes. Because the employee may not know about how to use to the flow of the cinema booking systems well, because the present system are using telephone system. And also have to make sure that the materials, tools and training are available, and then make a better decision and take correct actions. For the operational personnel, the job's entitle are production-line workers, clerks, sales representatives and etc. For example, they may giving some training that related to the new system, about how to use the system software, manage the online bus ticket booking system, tickets reservation and services, E-payment for the bus tickets, create a bus schedule, and also let the customer know the advertising and promotion that the company have provide to them.
2.2 Economical Feasibility
This feasibility is to test whether financial benefits and costs associated with the project is relevant or lower than the current systems cost and benefits that involved. Is also consider are our time and that of the systems analysis team, the cost of doing a full systems study (including the time of employee you will be working with), the cost of the business employee time, the estimated cost of hardware, and the estimated cost of software and software development. If short term costs are not overshadowed by long term team and produce no immediate reduction in operating costs, the system is not economically feasible. Projected benefits of the proposed system outweigh the estimated costs usually considered the total cost of ownership (TCO), which includes ongoing support and maintenance costs, as well as acquisition costs. To determine (TCO), cost of these area is estimated:- a) people, including IT staff and users
b) hardware and equipment
c) software, including in-house development as well as purchases from vendors
d) formal and informal training
e) licenses and fees
f) consulting expenses
g) facility costs
h) the estimated cost of not developing the system or postponing the project
2.3 Technical Feasibility
Therefore this type of feasibility is to identify whether there are necessary technical resources and people available for the project to achieve the organization goals. With TGV current not popular online systems, the current technical resources can be upgraded or added to in a manner that fulfils the request under consideration. The "add-ons" to existing systems are costly and not worthwhile therefore it may meet needs inefficiently. After knowing the above, the next issue to be known is to know whether there is technology in existence that meets the specifications. If there is for the previous statement, so it becomes an economic feasibility issue to be considered already. Technical resources needed to develop, purchase, install or operate the system.
TGV Cineplex do have the necessary hardware, software and network resources. Company do have the needed technical expertise. Proposed platform have insufficient capacity for future needs but can be expanded base on technology advancement. Hardware and software environment is reliable. It will integrate with other company information system for future but not now. It will interface properly with external systems operated by customers and suppliers. The combination of hardware and software supply adequate performance. Clear expectations and performance specifications do exist. The system is able to handle future transaction volume and company growth.
2.4 Schedule Feasibility
Lastly, this type of feasibility is to identify whether the proposal can be accomplished within an acceptable time frame or not. TGV Cineplex has their own IT team that can control the factors such as the new environment on the changing from booking through telephone to online booking systems that affect schedule feasibility. Yes, the management has established a firm timetable for the project. Under the condition where all transaction is able to respond accordingly must be satisfied during the development of the systems. The accelerated schedule poses no risk. The project management technique is available to coordinate and control the project. A project manager will not be appointed since is just a minor improvement is added into the company systems.
3.Fact finding technique
Fact finding technique divides into interactive method and unobtrusive method. There are three key in interactive method which are interviewing, joint application design (JAD) and surveying people through questionnaires. Besides that, there also have three key in unobtrusive methods which are sampling, investigation, and observation. In our project we only use JAD, questionnaire, sampling, observation and prototyping. 3.1 Joint Application Design (JAD)
Joint Application Design (JAD) is a technique that allows the analyst to accomplish requirements analysis and design the user interface with the users in a group setting. JAD can be substituted for personal interviews at any appropriate juncture because personal interview such as one-on-one interview are time consuming and subject error so we use JAD such as discuss in group to reduce the time and save the cost of personal interview. Besides that, we use this technique also can development the system rapidly, because user interviews are not accomplished serially over a period of week, so the development can proceed much more quickly. Because JAD team and the users usually meet in a room so we can collect more create idea from different participants in the meeting. 3.2 Questionnaire
Questionnaire is an information gathering technique that allows systems analysts to know the attitudes, beliefs, and characteristic of respondent. The questionnaire technique needs to use to collect the information and opinions about the new online ticketing system from customers. We are surveying people via email or web because this method can save the time and cheaper to use. When we want customers help us to fill up the questionnaire, we just email the questionnaire to customers or the customers can fill up the questionnaire as response after visit our web site which provides the new online ticketing system. Use web questionnaire technique can reduce time because we are not required to print out the questionnaire so we can save the time to waiting the customers to fill up the questionnaire. Besides that, this technique also cheaper to use because we only need to pay the web fees for web questionnaire.
3.3 Sampling
Sampling is a process of systematically selecting representative elements of a population. Sampling approach involved two key decisions which are the key documents and Web sites should be sampled and the people should be interviewed or sent questionnaire. We use this technique because it can help to reduce the cost, speeding up the data gathering, improve effectiveness and reducing data bias. Too costly if we do the research again because we need to examining every scrap of paper, talking with everyone and reading every web page from the organization to gain the information for new online ticketing system. To reduce the cost, we can try to collect the summarized reports, financial statements and the cover goal and performance reports from other company which also applying the new online ticketing system to speeding up data-gathering process in order to create and improve the online ticketing more effectiveness. 3.4Observation
Observation is a fact finding techniques which a system analyst either participates in or watches a person perform activities to learn about the system. This technique allow analyst to gain insight about what organizational actually do, and also attempts to see firsthand the relationship that exist decision maker and other organizational members. In our project, we will know how satisfactions of the customers toward the new online ticketing system. Because use observation technique we would not miss up any details between decision maker and other organizational members. 3.5 Prototyping
Prototyping is a fact finding techniques which reactions are gathered through observation, interview, and questionnaires and etc. There are four types of prototyping which are patched-up prototype, nonoperational prototype, first-of-a- series prototype and selected features prototype. First-of-a-series prototype is a third conception of prototyping involves creating a first full-scale model of a system. In our project is to develop new online ticketing system, so we chose the first-of-a-series prototype. A full-scale prototyping is we installed the new online ticketing system in one or two locations first which are Kuala Lumpur and Johor. The new online ticketing system becomes successful if customers in Kuala Lumpur and Johor provide the good feedback of the system. So we would trying to duplicates are installed at more locations such as Melaka, Ipoh and Muar based on customer usage patterns and other key factors.