City Beautification of Philadelphia Essay Sample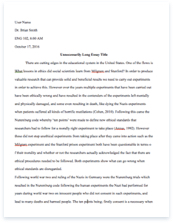 The whole doc is available only for registered users
OPEN DOC
Pages:
Word count: 4393
Category: city
Download Essay
A limited time offer!
Get a custom sample essay written according to your requirements urgent 3h delivery guaranteed
Order Now
City Beautification of Philadelphia Essay Sample
It would be nice if Philadelphia became a clean, beautiful city. Abandoned buildings become new, clean family houses, retail complexes, and shiny skyscrapers. Graffiti on walls are scrubbed and repainted to become wall murals where everything has pretty colors. Someday unused vacant lots will be a huge shopping mall or fancy restaurant. The city of Philadelphia will be a great-looking and sustainable place for upper-class families and working-class people. That is what Philadelphia municipal government wants, but city beautification can create one problem—gentrification. Gentrification occurs when Philadelphia uses beautification projects, for example, building new housing units in poor neighborhoods. This will increase the property, housing, and rental costs. Poor people cannot afford to live in expensive neighborhoods. City beautification does not only bring benefits for small businesses but can present problems with serious penalties. Various opinions tell whether the city beautification is either to gentrify or beautify. The main reason for the beautification projects is to gentrify the city of Philadelphia. Philadelphia's city beautification did not occur until late 19th and early 20th centuries. City beautification was established in other cities: Chicago, New York, and Pittsburg. In the early 19th century, major cities had suffered from poor transportation systems, street systems, environmental sanitations and housing facilities.
Andrew Crawford, who was an author of Annals of the American Academy of Political and Social Science, wrote that the municipal government should be responsible for building a better city. Pittsburg reviewed the aspects of city planning—it provided recognition to understand the functions of the city: government, commerce, industry, education, society, recreation, and religion. These functions combined into city beautification. City planning, including the idea of city beautification would cover the development of the waterfront for environmental safety and better cleanliness, improvement in the appearance of public buildings and private buildings to provide a good economy. It also improved the civic and social space by opening new parks, playgrounds, and recreation piers. City beautification would develop strong interaction in the transportation system and street system in order to carry people to their homes—it was quick travel and cheap rates (1910). Eventually, the city beautification exists in Philadelphia to improve social and economic conditions for the people and city.
Gerald Carlino, a business analyst from Federal Reserve Bank of Philadelphia, stated his professional analysis of Philadelphia's city beautiful movement. Philadelphia began to follow the city beautiful movement, for the basic reasons the city wanted to develop a better economy, tourism, and values. Philadelphia made its priority the people—the priority was to improve the living conditions and civic virtues (2009). Eventually, city beautification existed in Philadelphia to improve social and economic conditions for the people and city. Philadelphia was not in the beginning of city beautification until a Philly resident created a beautification movement. The story about a birth of city beautification in Philadelphia was written by Joe Clark about Sigrid Craig. Craig lived in Philadelphia for more than 90 years. She came from Sweden and moved to Philadelphia when she was five years old. As she grew up, she attended Philadelphia public school and the University of Pennsylvania. Then there were garbage and trash all over the streets so Sigrid decided to set up her committee, Better Philadelphia. She added new groups to her committee: Clean-Up, Paint-Up, and Fix-Up.
These would help to beautify Philadelphia. This movement inspired the police department thereby to start the police sanitation unit—this unit organized 3,000 blocks with about 350,000 persons in Philadelphia (1988). Therefore, Craig's remarks inspire Philadelphia to clean garbage. Christopher Moraff, a blog writer for Philly Magazine, stated that in a few years, Philadelphia would be a clean city, all thanks to Mayor Nutter. His administration had success in Philly Spring Cleanup—a group involving over thousands of volunteers to join in raking, shoveling, sifting, and scooping for one day. Therefore, a result of a clean unit is more than 2.5 million pounds of garbage has been removed
from Philadelphia communities in 2010 (2013). Generally, Sigrid was the key figure for the birth of city beautification which led to making Philadelphia better and more beautiful than before. It influences current city councils to make more new beautification programs. There are many abandoned buildings in Philadelphia which will impact the city's economy and society. For around 50 years, the population decreased while abandoned buildings increased.
The article by Domenic Vitiello in Planners Network states that former Philadelphia mayor John Street started his plan to demolish abandoned buildings and then make new vacant lots—Neighborhood Transformation Initiative (NTI). NTI was under the idea of city beautification to refurbish new neighborhoods with 16,000 new housing units. No matter that NTI was very expensive to process along with $300 million, Mayor John Street wanted to increase the population again (2012). The city beautification created a sustainable and smart approach to redevelop new neighborhoods by replacing old buildings with new ones. Vitiello states that a few years after NTI was established, the vacant lots increased, which were available to build a new community. Pennsylvania Horticultural Society (PHS) added a new program to city beautification project called Philadelphia Green—it is the nation's leading community gardening institution to organize neighbors and build a green community. PHS would help to stabilize vacant lots in preparation for development and market rebirth (2012).
Furthermore, Philadelphia will continue John Street's program to create more benefits for people and developers to build a green community with great compensation such as affordable housing. The city of Philadelphia has become popular for having big parks and recreational fields for children and adults. The source from NextCity.org explains that Mayor Nutter decided to make a plan called "More Park, Less Way: An Action Plan to Increase Urban Vibrancy on the Benjamin Franklin Parkway" to improve tourism and cultural space. Patrick Kerkstra wrote her article in NextCity.org to tell that Philadelphia has a long network of highways and parklands which reduce the number of parks and recreational spaces. Mayor Nutter established an action plan along with $150 million to refurbish the Ben Franklin Parkway: expand bicycle lanes, build new play facilities, enlarge sidewalks, and landscape the edges. These would attract more people to the Parkway (2013). Clearly, the Parkway will look astonishing to people when the plan is complete. Mayor Nutter, along with former mayors, wanted Philadelphia without graffiti. Graffiti will be less attractive to people.
Kaid Benfield, a blogger from NCRD, was involved in a group to make mural arts and paintings on unused buildings. He said that a project, Philly Painting, created neighborhood beautification to improve civic spaces for people. Philly Painting was under the city beautification project and its goal was to transform commercial corridors and bring a new look to Philadelphia neighborhoods. This project would help economic stimulus and create urban neighborhood from artistic decoration (2012). Philly Painting project is great to regain tourism and attract more people. The oncoming progress of city beautification is the beginning of social convenience for working-class individuals and families. According to Liz Spikol, a writer from NextCity.org, Philadelphia councilman Kenyatta Johnson announced his affordable housing bill focused on the neighborhood of Point Breeze in South Philadelphia. New buildings and housing units in Point Breeze may increase the housing income no matter who lives there. Point Breeze will develop new houses because the population in this neighborhood rapidly expanded. Those who already live there would have high income if new houses are built near.
Fortunately, the city decided to apply and receive federal stimulus funding to develop mixed income housing for working-class residents (2012). No matter how expensive income housing is, Philadelphia will make affordable housing to build strong neighborhoods. City beautification may help the expansion of the society, the economy, and the environment; however, these changes will renew housing cost and income. Matt Sanderson, a West Philly resident, states that West Philadelphia changed when the vacant lots became new residential and retail complexes. New houses will attract wealthy people to West Philadelphia, so the income of this community will increase. According to data, most residents in West Philadelphia will be more white than black—the purpose to bring more white people is a consequence from gentrification. Gentrification will occur in West Philadelphia when city beautification continues. West Philadelphia will improve neighborhoods as the wealthy population slightly increases while poor people get pushed out (2012). In the case of West Philadelphia, this neighborhood will become alike to Rittenhouse Square if a gentrification continues.
Lornet Turnbull, article writer, reports that the poor neighborhoods in Philadelphia are at risk over the construction of a $20 million apartment complex. As a result, crime will decrease in West Philadelphia because in few years ago, there was a drug and gun violence in West Philadelphia. Moreover, the neighborhoods increase safety and police monitor. Capitol Hill Housing (CHH) will affect the poor community—CHH negotiates in purchasing a building on the street where longtime family owners live. If the deal is agreed, the city will rezone West Philadelphia to add more housing. It will possibly cause poor residents to move out, thereby to lose a neighborhood identity (2013). Gentrification happens when the upgrading of deteriorated urban property by middle-class or affluent people. It is a result of displacement of lower-income people. West Philadelphia will become a wealthy neighborhood if gentrification continues—the poor people will move out if there is no solution to stabilize housing income. Ryan Briggs writing an article from Nextcity.org affirms that the city has the Philadelphia Redevelopment Authority (PRA) to discuss house costs and income requirements with OCF Realty, a high-profile real estate developer. PRA negotiates to reduce or make affordable housing for low-income and working-class families.
The city applies a federal grant from the Department of Housing and Urban Development's Neighborhood Stabilization Program to reduce rates from high to low. The project from OCF Realty will continue while the neighborhood gets a federal grant to keep affordable housing income (2012). Moreover, the city continues to request for help from federal government. Philadelphia ensures that grants will help to prevent a gentrification. The website, Allforthetaking.org, expressed the same problem in three neighborhoods in Philadelphia: West Philadelphia, North Philadelphia, and South Philadelphia. The residents have the same concern with gentrification—they know the Neighborhood Stabilization Program may reduce the housing rate, but it is not enough. There was a community meeting with over 100 people to make a list of community demands. Neighborhoods asked the city to accept the demands: use the stimulus money to make affordable housing, separate housing income between occupied and brand-new, and do not use money to subsidize the construction of market rate homes. Those demands would help poor people from gentrification (2012). Apparently, Philadelphia needs more strategies to keep a housing cost lower with help from the federal agency.
Many economic professions and experts do not believe that city beautification is responsible for gentrification, but the people who work on beautification projects actually are ones who are responsible. Some professions believe beautification projects actually are good things for a city because they provide better economy and tourism. Some others say that a city beautification can make bad things for poor society, such as expensive housing and rental costs. Gentrification brings trouble with the economy of housing and the social life of poor people. It will be a problem with expensive cost of living for poor people. Mike Sanderson is a blogger and a resident of West Philadelphia—he gathers news about gentrification from around West Philadelphia. He stated his opinion to tell that West Philadelphia originally was filled with abandoned buildings and slumlord-owned houses. There was drug trade and gun violence often in the streets of West Philadelphia—it disrupted peace at night. Sanderson gave his opinion that Pennsylvania was making great decisions to stop serious problems in West Philadelphia. It started with funding to provide bike patrols, free community meetings, and projects such as cleaning units and other beautification services in the area.
Those helped to reduce the crime rate, clean streets, bring up housing values, and force slumlords to sell their property to people who would make better civic spaces (2012). Sanderson said that he liked the action by Pennsylvania to make a better neighborhood but he noticed that the city did too much on beautification projects. As the crime decreased and the unused properties expanded, West Philadelphia became more tempting enough to attract businesses taking over the vacant areas. This approach increased rent and property taxes. When the location became available for jobs, the business owners would build shops to increase the cost and tax on the resident's housing income (2012). This action confused Sanderson because he was not sure this approach either was to beautify West Philadelphia or gentrify West Philadelphia. No matter how long the beautification projects continue, the poor residents will struggle with expensive finances for living in a house while wealthy people have no problem to live.
Gentrification does not occur in single neighborhoods, but it will migrate to other neighborhoods. Neighborhoods will face the consequences if there is no way to stop the gentrification. The argument by Allforthetaking.com stated that there was gentrification in three neighborhoods: West Philadelphia, North Philadelphia, and South Philadelphia. As gentrification spread, the residents from one of three neighborhoods spoke about being pushed out because of expensive housing and rental costs. The Philadelphia Planning Commission decided to hold a meeting in Point Breeze about the revitalization plan. After that, the residents were not satisfied—they did not understand why the city wanted to build new housing and retail units to capitalize on the property income.
One resident planned to ask questions to the specialist who was responsible for the revitalization plan in Point Breeze. The Point Breeze resident wrote her concerns in a letter to David Knapton, a planner who was responsible for the Point Breeze revitalization plan. After reading the letter, Knapton responded that Philadelphia would provide a stabilization program, Neighborhood Stabilization Program, to reduce the housing costs. However, there is no clear explanation how Neighborhood Stabilization Program works. The residents were confused and demanded clear answers about how the stimulus money would be used to make affordable housing (2012). It is clear that the city does not want people to know that gentrification involves in beautification program. The Neighborhood Stabilization Program can help the resident to live forever but it is not enough for other residents in whole neighborhood.
The renovation and refurbishment may have made a better city but at same time, it would cause more problems with gentrification. The rumors said that it is plausible that beautification programs are for making tax loopholes and tax holidays for wealthy people. Domenic Vitielo, writing his article about NTI's (Neighborhood Transformation Initiative) hidden approaches, stated that the program was used by corrupt City Council members and other politicians. NTI was founded by former Philadelphia Mayor John Street, and its goal was to demolish abandoned buildings into vacant lots. The reports told that NTI was unable to reach public agencies to redevelop affordable houses—it was possible that City Council members were involved in blocking the program's initial goal of restricting the city's housing. Their corruption caused gentrification to make worse conditions for poor residents. Vitielo expressed that Philadelphia improvised the solution to avoid gentrification.
The solution was to increase property taxes for people who lived in gentrified neighborhoods. He spoke about the reality of gentrified neighborhoods, "Philadelphia's gentrified neighborhoods are being built on the backs of the poor, who pay rising property taxes while the affluent buyers of new condos enjoy their 10-year tax abatements" (2012). Tax abatement is alike a tax break. The upper-class people always get tax breaks because their assets are high profits to eligible for tax breaks. Generally, the corruption in behind the progress of NTI caused gentrification. Vitielo observed the NTI program was a good approach for building neighborhood housing markets regard of the corruption.
NTI's planning was excellent to provide economic advantages such as: collecting tax revenues, receiving payments from small businesses. These will improve the city's economy. The city was in a contract with the Reinvestment Fund, a local community development financial institution—one of the nation's leaders in a detailed strategy to boost the neighborhood housing market. In the planning of NTI, the abandoned buildings will be demolished and built into new vacant lands. When the affluent buyers pay vacant lots, the city will receive payments and tax revenues from them. The city will use finances to reduce the expense of housing units (2012). It is possible to promote markets which are enough to make cheap cost for people who wanted to maintain better lives.
City beautification symbolized affordable housing development as a success for the economy and society. The city will try its best to figure out the solution to prevent a gentrification. There will be contributions for the people who need help to afford for living in a house. Ryan Briggs, an author of NextCity.org, considered the development of new row-houses in Point Breeze neighborhood as a sleek and modern construction in a vacant lot. It was possible to start gentrification when the construction was complete. Tensions increased with Point Breeze residents to convince Councilman Johnson to establish a plan. His plan was to focus on acquired land for affordable housing development in order to make fair cost to buy. Briggs received a statement from Johnson by his staff and he said that gentrification showed up often in Point Breeze. Johnson and his administration made a simple goal—it was to ensure the housing income and development subsidization to be balanced and mixed (2012). Clearly, the city tried its best to decrease the cost of expensive housing and improve the economy by having more people in the city. The original image of the city without the beautification movement showed the filthiness and unsustainability. Dirtied neighborhoods will decrease the beauty and economy.
It will cause economic and social disadvantages if the filthiness gets larger. Christopher Moraff, a blogger of The Philly Post, stated, "To find that pride today, you have to dig pretty deep—through layers of newspaper, empty potato chip bags and the deflated cartons of Arctic Splash iced tea." In the early 20th century, Philadelphia was one of the filthiest cities in the United States. There was garbage in the streets of North, West, and South Philadelphia. The shameful scenario in polluted neighborhoods was a cause of a deprivation of the economy in Philadelphia. The trash was around Philadelphia in different zip codes when Center City grew up. Moraff was disappointed with residents in his neighborhood because there were no laws or regulations to enforce people to keep the neighborhood clean. He told his experience in his neighborhood—he picked up a piece of trash from a neighbor's kid who dropped it. The neighbor's kid was not taught not to litter, so it was impossible to keep the neighborhood clean to make the city nicer and more appealing (2012).
Eventually, the littering and filthiness could create worse conditions for residents and the city if there was no action to prevent this happening. Moraff supported the beautification programs in Philadelphia because it would help making Philadelphia better and clean. The city was making progress to clean up abandoned lots and beautify parts of neighborhoods that were formerly dirty. Mayor Nutter established an event, Philly Spring Cleanup, with thousands of volunteers to do community work. The result was more than 2.5 million pounds of garbage were removed from communities (2012). The beautification program is a sign of success to transform dirtiness into cleanness. Clean neighborhood will lure small businesses to move in and make more jobs for people. It also attracts the developers to build more new housing units for middle-class and upper-class people.
The parks and recreational spaces are the important structures in the city to provide civic and social spaces. The Benjamin Franklin Parkway is the biggest park in Philadelphia, and it is popular for tourists. Patrick Kerkstra, a reporter for NextCity.org, wrote an article about renovating Benjamin Franklin Parkway. Mayor Nutter proposed a plan with $150 million from private investors, Barnes Foundation and Sister Cities Park, to refurbish and expand the Parkway. The Parkway plan will create more bicycle lanes, recreational playgrounds, and environment features such as trees. Kerkstra knows that the Parkway is a popular place for massive events such as fireworks displays, concerts, and the Thanksgiving parade. Mayor Nutter wanted to improve the large lanes for major traffic and large spaces for museums. Major traffic is significant to Philadelphia residents because it is in daily lives (2012). Using a beautification plan was a good idea to enhance tourism. It is clear that a beautification project does great work to improve tourism and living conditions for people.
Even though there is no solution to avoid gentrification if the beautification projects continue, the city has to take responsibility for fixing the situation with corruption and gentrification. Philadelphia applies for grants from federal agencies to reduce expensive housing costs for poor people. Despite the different arguments from professionals, the beautification projects really support gentrification.
Moraff wrote that clean-up programs in poor neighborhoods were called city beautification projects. They were supposed to clean streets and improve sustainability. It is one thing that a city beautification wants to provide for people but it can bring problems for small businesses. Briggs's argument says that small businesses will have to pay a fine for an unclean environment on its property. For example, when Philadelphia Redevelopment Authority (PDA) sold a trash-strewn parcel of vacant land to a private realtor, a café owner bought this land to build a trendy café. The PDA imposed a fine to the café for not cleaning up its' trash. Cleaning up trash costs $20,000 which the business owner must pay. A realtor understands this situation, but it says a complaint that the city fined the owner for trespassing. Briggs states that some of these program use expensive fines to make plans for building affordable housing units to avoid gentrification (2012). This confuses small businesses who thought the city wanted to help them to grow. Moreover, charging small businesses is not good for small business and city relations.
Furthermore, the city never tells the planned secret in city beautification project. It will shock people if they find out that a city beautification is not meant to beauty. As Vitiello stated, the city planned to restore a neighborhood by using city beautification programs, such as Neighborhood Transformation Initiative (NTI). It was a good thing to reduce crime and garbage for people and businesses. Although NTI was a "great" beautification project for residents, it was also a plan for making tax loopholes and long-term tax abatements (tax holiday). There was corruption in the NTI and the city council members and politicians were involved in this incident. Vitiello recently found information about the corruption behind NTI. The politicians changed the plan in NTI's program to extend tax holiday where wealthy people don't have to pay expensive tax for 10 years. It brought huge problems to residents who lived in that neighborhood. Poor residents had to pay expensive housing taxes while wealthy people saved lot of money with a "free-tax" season (2012). The city has the power to control housing finances such as increasing taxes and costs of living. It also has the power to redefine the purpose of city beautification including its benefits how it's financially distributed. This makes people dubious about beautification programs and whether they are meant to beautify or gentrify.
City beautification can be good example for the city but other perspective has different view on city beautification. It will introduce shocking information about the housing rate before and after the new change of Philadelphia. As Kerkstra explained about the renovation of Benjamin Franklin Parkway, the benefits from this renovation were to enhance the quality of civic space and tourism. Generally, it is about improving Center City, but to lure only wealthy people. As a result, more new houses and commerce retails are constructed, which boosts the property costs and housing taxes. Briggs further states that more community programs draw wealthy people and small businesses to take over poor neighborhoods. According to his analysis, the average cost of a house in Philadelphia is $20,000 in 2000.
When Philadelphia midtown expanded and improved its look, the average cost of a house rose 7.5 times similar to the Rittenhouse Square neighborhood. Former head of Philadelphia Office of Housing and Community Development states that he never saw the housing market develop so quickly. He said that a poor community in a gentrified neighborhood will be riddled with expensive costs (2012). Although new images of Philadelphia show its astonishing beauty, it only targets wealthy people. If more wealthy people move in, the city will receive more tax revenues enough to give tax breaks for wealthy people including politicians and city councils. This will bring a financial struggle for the poor residents because there is no way to stop a gentrification if the city continues to make renovations that are not for them.
All the benefits and caveats are complicated by Philadelphia's city beautification. The benefits are to improve and develop better conditions for the city and people. In addition, city beautification increases tourism by making more parks and recreational fields, the economy by building small businesses, and affordable housing by having clean streets. The bad situation is gentrification—it increases housing and rental costs, destroys a neighborhood identity, and limits the benefits to buy a house. Even though Philadelphia needs more strategies to keep the housing income rate lower, gentrification won't disappear. Beautification projects do not help to make a solution if city planning is filled with corruption and economic disadvantages. The city uses too much money on beautification projects rather than building affordable houses. It is the best way to limit the cost of beautification projects. Instead of spending on beautification programs, the city should work with communities to resolve situations of gentrification.
References
Benfield, K. (2012, November 16). How a tough neighborhood is building a stronger future with vivid public art [Web log post]. Retrieved from http://www.switchboard.nrdc.org/blogs/kbenfield/see_how_a_tough_neighborhood_i.html Briggs, R. (2012, September 27). In Point Breeze, rising land values revive a plan to seize lots. Next City. Retrieved February 19, 2013, from http://www.nextcity.org/daily/entry/point-breeze-rising-land-values-revive-plan-to-seize-lots Carlino, G. (2009). Beautiful City. Business Review (Federal