Claim for Fire Insurance Essay Sample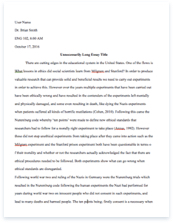 The whole doc is available only for registered users
OPEN DOC
Download Essay
A limited time offer!
Get a custom sample essay written according to your requirements urgent 3h delivery guaranteed
Order Now
Claim for Fire Insurance Essay Sample
Fire results not only in loss of property but also loss of profits to the business on account of its dislocation. Such a loss can be got covered by taking a loss of profits policy. Considerable care should be exercised in determining the amount for which a loss policy should be taken. The policy should adequate to cover the likely amount of loss, which the insured may suffer on account of dislocation of the business. The policy specifics both the period as well as the amount it covers. To study about loss is essential in financial accounting assignments. While determining the amount of policy the insured should take into account not only the amount of net profit, he earns but also the amount of standing or fixed charges which have been charged against the revenue for determining the amount of net profit.
Of course, he may not get such incomes covered by the insurance policy which will not be affected by dislocation of his business on account of fire. e.g. income from investments, rent from the property let out etc. Loss of profit occurs because of loss of sales on account of dislocation of the business. Moreover, the insured may have to incur certain additional expenses to mitigate the amount of loss. There may also be certain savings in expenses of the business because of its being closed down for some period. All these have to be taken into account while calculating the amount of insurance claim. This has been explained below:
1. Short sales:
The term short sales refers to the loss of sales on account of fire resulting in dislocation of business. This is the difference between the "standard turnover" and the "actual turnover" during the period of fire.
2. Rate of gross profit:
The term gross profit has got a different meaning than that in which it is commonly understood. It is ascertained as follows:
Net Profit + Insured Standing Charges × 100 / Turnover
All the figures relating to net profit, insured standing charges and turnover relate to the last period. In case of net loss the rate of gross profit will be determined as follows Insured standing charged – Net loss × 100 / Turnover
If all the standing charges are not insured, the amount of net loss will have to be reduced as follows: Net loss × Insured standing charges/All standing charges
3. Loss due to short sales:
The loss due to sales is calculated by applying the rate of gross profit to short sales.
4. Increased cost of working:
The insured may have to incur certain, additional expenses to keep the business running during the indemnity period. Such increased working expenses will be allowed subject to the limit which is lower of the two figures calculated as follows.
(a) (Net Profit + Insured Standing Charges) × Increased cost of working ÷ Net Profit + All Standing Charges (b) Short sales avoided through increased cost of working × Rate of gross profit