"Clueless" by Amy Heckerling Essay Sample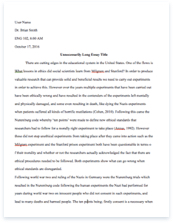 The whole doc is available only for registered users
OPEN DOC
Pages:
Word count: 1293
Category: novel
Download Essay
Get Full Essay
Get access to this section to get all the help you need with your essay and educational goals.
Get Access
"Clueless" by Amy Heckerling Essay Sample
The film Clueless, written by Amy Heckerling, is an adaptation of Jane Austen's novel Emma. It closely parallels the story in terms of characterization and actions. Both of the main characters, Cher and Emma, are spoiled, high class snobs who, after undergoing a crisis brought on by their own pride and repression of their feelings, are transformed from callowness to mental and emotional maturity. However, the film also diverges from the original story in that it eliminates a key character and events that have an effect on Emma Woodhouse's psychological growth. From the very beginning, in both the novel and the movie, we can see the similarities between the two main characters. Emma Woodhouse is part of the rich, upscale society of a "large and populous village" in nineteenth century England, while Cher Horowitz lives in rich, upscale Beverly Hills, U.S.A. In Highbury, the Wood-houses are "first in consequence there. All looked up to them." Cher and her father are also among the cultural elite; he is a litigation lawyer, an admired and profitable occupation in one of the wealthiest cities in the world. Cher is also one of the most popular girls at her school.
The description of Emma that Austen gives is also a description of Cher. She is "handsome, clever, and rich, with a comfortable home and happy disposition." However, Emma and Cher are not as perfect as they may seem. Because of their wealth, both Emma and Cher are spoiled, socially in control, and tend to think too highly of themselves. This is a result of the lack of a motherly figure in their lives, as well as their fathers' are over-indulgence. Cher has everything a teenage girl could want: money, her own Jeep, a huge wardrobe, et cetera. Like a lot of girls, she spends a large amount of time and money at the mall, however, she spends hundreds and thousands of dollars on her clothes, not the kind of money a typical teenager would spend. Because her father is so busy with his court cases, he has little time to spend with her to give her guidance and discipline. For example, Cher's snobbishness can be seen in the scene where she and Dionne are explaining to Tai how to become more popular.
Cher states that she has already started to elevate her social status "due to fact that you hang with Dionne and I." Cher may be taking pity on Tai, but she does so with an air of arrogance because she knows she is from a higher social class. A similar state of affairs exists in Emma. Emma's mother had also died when she was very young, and her father and governess were too lenient and indulgent during her upbringing. Jane Austen states: "The real evils indeed of Emma's situation were the power of having rather too much her own way, and a disposition to think a little too well of herself." An example of her haughtiness is shown in her bragging that she is exceptionally skilful at matching couples. This snobbery leads Cher and Emma to take pity on Tai and Harriet Smith, two girls of lower social status. Emma decides that Harriet's "soft blue eyes should not be wasted on the inferior society of Highbury and its connections", and that the friends Harriet has already made were "unworthy of her" and "causing her harm". Even though she has never met the Martin family, with whom Harriet had stayed, she judges them as "coarse and unpolished, and very unfit to be the intimates of a girl who wanted only a little more knowledge to be quite perfect."
Emma's arrogance causes her to assume that Harriet's acquaintances are not good enough for her, and that they are holding Harriet back from a better social life and status, even though Harriet is in the social class she should be in. So, Emma embarks on a mission to advance Harriet to a more desirable state. She "would take notice of her; she would improve her; she would detach her from her bad acquaintance, and introduce her to good society; she would form her opinions and her manners." Harriet is not clever and desires only "to be guided by any one she looked up to." She is therefore becomes perfect material for Emma to mould. In Clueless, Cher sets out to improve Tai, the new girl at school and the counterpart to Harriet in the novel. Tai is obviously of a lower class than Cher; her clothes lack style, her hair is stringy and dyed a hideous red colour, she has a thick Bronx accent and she likes to smoke drugs. Cher decides to give her a complete make-over: a new hairstyle, new make-up, a new wardrobe. She forces Tai to exercise in order to improve her physique, and wants her to read "one non-school book a week" to improve her mind. When Josh states his disbelief, Cher proudly replies, "What, that I'm devoting myself so generously to someone else?" Josh returns, "No, that you found someone more clueless than you to worship you."
Cher honestly believes that she is taking "that lost soul in there and making her well-dressed and popular. Her life will be better because of me." We can see here that, like Emma, Cher is not just helping Tai out of the goodness of her heart, but to feed her own ego and pride. At the expense of Tai dating the boy she prefers, Cher makes it her mission to find a proper boyfriend for Tai. Tai is shown the various social groups of the student body, of which a small group of boys "are the only acceptable ones." One of these boys is Elton, a rich, snobbish hypochondriac and the counterpart to Elton in the novel. Cher sets into motion a plan to bring him and Tai together; she lies to Tai when she tells her that Elton is interested in her. When Cher takes a picture of Tai, Elton asks for a copy. Cher and Tai automatically assume this is proof of Elton's interest in Tai.
The situation comes to a head during the party in the Valley. Cher originally balked at going to the party because it "took an hour to get there and they're usually broken up after the first hour" She changes her mind, however, when she learns that Elton will be there. Everything seems to go as Cher plans; when Tai is hit on the head with a shoe, Elton comes to her rescue, and pays attention to her until the end of the party. Cher congratulates herself: "I have to give myself snaps for doing good things for others." With the exception of the exclusion of a few characters, Clueless is a faithful adaptation and update of Jane Austen's Emma. Most of the characters and much of the story in Emma are paralleled in the film, but the major similarity between the two is the main character's transition from a self-centered snob to a more tolerant and understanding young woman in touch with her true feelings.
Emma and Clueless show "the advisability of openness and sincerity, the evil of slander and of hastening to derogatory conclusions, the cruelty of inflicting mental pain, the falseness of snobbery…[and] demonstrates that we cannot escape the consequences of our acts, that love is not an emotion to be toyed with, and that marriage is not a game." (Shannon, 146) Emma and Cher pay for their delusive self-confidence by painful humiliation; as their social status declines, their moral status increases. Because they have progressed from self-deception and vanity to perception and humility, Emma and Cher are now deserving and worthy of Knightley's and Josh's love.