Coffee Shop Business Plan Mission Essay Sample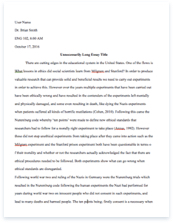 The whole doc is available only for registered users
OPEN DOC
Pages:
Word count: 745
Category: coffee
Download Essay
Get Full Essay
Get access to this section to get all the help you need with your essay and educational goals.
Get Access
Coffee Shop Business Plan Mission Essay Sample
Palace Café a local coffee house that will be along the shoreline of Corona Del Mar, California. Palace Café is a coffee house that will be serving coffee, espressos, food, and pastries to its customers. The coffee served at Palace Café will be the coffee bean from Colombia called the Colombia Excelso. Palace Café wants its customers to enjoy the finest coffee where they can taste how strong and mild the coffee is. It will be a place where the customers will enjoy their cup of coffee with a relaxing atmosphere inside the store or outside enjoying the nice view of the ocean and the smell of the ocean breeze. Palace Café looks toward customers in the local vicinity of where it is opening as well as welcoming local students, and tourists. Palace Café wants its customers to enjoy a nice fresh brew of gourmet coffee daily and a place that they can call home is the Palace café. Palace Café wants to be known as the trendy local café shop with advance technology. Mission Statement
Provide customers a relaxing environment while enjoying the finest cup of coffee, espresso, food, and pastries. Vision Statement
To be that local coffee house that local customers look forward to coming into daily. Core Values
Customer Service
Providing an exceptional service to our customers and to make sure they have a good experience at our store. Quality
To ensure that we use the highest standards in the way we purchase our products and delivery of our coffee. Always find ways to improve on the quality of our products and service. Social Responsibility
Employee, customers, and vendors can contribute to our values by sharing it using it as an example for all. Teamwork
Be a team and work together to ensure that the store is running smooth. Help with giving ideas to create a fresh place in the coffee industry.
Ethical
To be honest, respectful, have integrity, and professionalism in all that we do, while maintaining a fun and lively environment. Organization's
Strategic Direction
The mission, vision, and values guides the strategic direction by first seeing that the vision to be that local coffee house that the community turns to when they want a place to sit and enjoy their fresh cup of coffee. Then it comes with the mission to provide the customers with that environment. None of this can go without developing any core values set for employees to follow but also to show to customers and vendor. If employees create the coffee house as a fun, lovely, and lively environment it will make customers want to come back but that also goes with how the employees are treating their customers and vendors. Everyone that steps his or her foot into Palace Café will be treated as if they are in a palace. Customers are given the treatment of respect and professionalism from all. Evaluate Customers Needs and Competitive Advantage
Palace Café will evaluate the customer needs by listening to comments or suggestions given from the customers. It is a place that is always open for ideas and with the new technology advances today; Palace Café wants to keep up with that trend. Another way of evaluating the customer needs to do a market research of other coffee house around the area. Palace Café need to be that place that will drive it customers to coming back providing a service and product that no other place have. How it will achieve competitive advantage is being in the trend and serving a unique coffee. Even though there are the uprising of the big chain stores but many prefer to go to a small local coffee shop. If the small local coffee shop can offer the same or better experience than the franchise coffee shop; many customers will rather go there to get away from the line of the bigger coffee shop. Conclusion
In conclusion to open Palace Café will require more in-depth strategic planning. To understand and have a mission, vision, and core value created is the first step into knowing what Palace Café has to offer to the community. As long as Palace Café knows what is mission and vision is and to work on getting it; to plan and open will be soon. Palace Café strive its business to its local customers in the community of where the shop is opening. Palace Café has to show that it is the next local coffee shop.