College Entrance Letter Essay Sample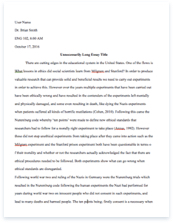 The whole doc is available only for registered users
OPEN DOC
Download Essay
A limited time offer!
Get a custom sample essay written according to your requirements urgent 3h delivery guaranteed
Order Now
College Entrance Letter Essay Sample
Pursuing a career in the area of finance is both my enthusiasm and professional objective, which are founded on my interest in news of this field and my academic knowledge from undergraduate modules.
As known to all, dealing with money, finance is a subject affiliated with a business school that offers person opportunities to grow as a rational individual who handles problems systematically and comprehensively. Under mounting pressure from optimizing benefits of all stakeholders, financial institutes compare many potential projects to avoid risk involved in critical scenarios. Furthermore, to achieve my career goals in the economic field, I intend to earn a master degree in Finance MSc program of University College London since I can not only accumulate professional knowledge in international finance but also be well differentiated in the recruitment.
One of my favorite ways to learn is through observing and thinking matters I experienced in daily life and then searching for the answer to my questions. During the summer vacation in 2014, as a volunteer in Youth Volunteers Association, I taught for half a month in one primary school located at Ci County, Handan, Hebei where the poor teaching facilities and quality are beyond imagination. Home visiting for some students showed that income of many families comes from children's fathers who work as farmers or urban migrant labors and that most of the revenue, except ordinary expenses, is generally deposited in the bank.
Unlike urban parents who usually invest their money in real estate, stock, and education, residents in this county hardly engage in credit and loan activity even if sometimes they need money in an emergency to pay for children's tuition. Knowing that finance is closely related to other business areas, I did some researches not only in funding but also in economics and human demography to figure out the reasons for this discrepancy.
For example, a Chinese journal Journal of Agro-Forestry Economics and Management depicted me several factors that influence farmers' participation in credit and saving the market. The increase in the non-labor population such as juveniles and old people facilitates rural people to join credit activity, whereas an increase in family's income promotes those inhabitants to deposit money for safety, which is attributed to farmers' lack of awareness and room of investment.
Moreover, to improve the current situation, financial institutions should diversify investing channel and popularize financial knowledge among rural people to promote their investing consciousness, whereas governments need to support agricultural education and improve regulations of student loan. How can China solve these problems? How do I delve into financial issues in greater depth with a rigorous and intellectually sophisticated framework for analysis and decision-making? My interest in shrinking gap between urban and rural finance has aroused.
Therefore, in the short term, I intend to pass the relevant examination and qualify as a certificated financial analyst responsible for investing or consulting issues in one of the predominant securities company such as Goldman Sachs. After accumulating extensive professional experiences, I will eventually pursue a career as a financial entrepreneur who is committed to improving Chinese rural finance based on an innovative concept I absorbed during study abroad.
Majoring in International Business Management (IBM) at the University of Nottingham Ningbo China (UNNC), I strived to consolidate my foundation in various financial courses. Engaging in such modules as Financial Market, Financial Management and Corporate Finance enabled me to acquire comprehensive knowledge of the market valuation mechanisms such as discounted cash flow models and Capital Asset Pricing Model, develop familiarity with risk management of derivatives such as futures and options, and understand the process of creating, identifying, and evaluating a range of options and finally reviewing the decision.
Of equal importance, Computational Finance, Quantitative Methods, and Computers in Business trained me with basic structure in writing a Visual Basic for Applications (VBA), knowledge of probability theory and econometrics, and the crucial role of mathematics and computing in analyzing market prices and constructing portfolios.
A series of courses in accounting such as Financial Reporting and Financial Accounting equipped me with skills to establish financial statements, data from which provides the foundation for economic analysis. Accordingly, I realized that finance is not merely a process of choosing a potential project and invest but a multi-dimensional subject.
Moreover, my relatively high GPA illustrates my proficiency in and passion for finance. These achievements consequently strengthen my confidence to pursue further endeavors in the finance area.
Realistically, considering finance is closely related to other business areas, I always capture opportunities of applying knowledge and analytical techniques I acquire from multidimensional business fields. In the Capstone computer simulation, IBM students were divided into management groups that represent and organize $100 million electronics companies to obtain hands-on experience in running a business.
Within a team of six members that was held based on matrix structure, I was not only Finance VP who took charge of whole activities happened in financial department but also a product manager responsible for all events related to one of our products, Baker.
Utilizing Poter's Five Forces analysis and SWOT analysis based on a report for the entire industry, I identified that our product had superior quality to many competitor products but lost some market share because of relatively low customer awareness. Therefore, during the weekly conference of board of directors, I persuaded other directors to invest more on Baker's promotion and, together with the Marketing VP and Accounting VP, determined the specific amount appropriated.
Moreover, I suggested issuing bond and shares to finance for improving TQM and R&D to increase operational efficiency. Eventually, our effort was rewarded; Baker's sales the following year increased, and production costs remarkably reduced. This simulation not only improved my practical business skills and communication ability but explored my potential of leadership as well.
In addition to acquiring academic proficiency, I immensely enriched my undergraduate study through obtaining practical experience in the field of finance. As an intern in Hongta Securities Co., Ltd, I was responsible for assessing information of applicants of security margin trading, assisting in writing a security margin trading contract, and recording contract information in computer system. This internship not only offered me the opportunity to apply financial theory in the practical situation but also enhanced my comprehension of traditional financing and securities model. For accumulating more information about the current status of credit and debt in remote Chinese areas, I take a gap year to intern at Yunnan Province.
In the Small-and-medium-sized Enterprise Credit Center of FUDIAN Bank Headquarter, I was mainly responsible for assisting loan officer in examining loan application, writing survey report for credit business of clients, and assessing credit rating of enterprises. This experience strengthened my analytical skills and familiarized me with credit procedure: from loan application to repayment of principal and interest.
Moreover, as a research assistant at Yunnan Financial Innovation Institute constructed by famous economist Shusong Ba, I mainly collected scientific research papers in financial areas and participated in writing the Feasibility Study Report of Capital Increase Plan of Qujing City Commercial Bank. Through browsing papers composed by Professor Ba, I figured out that, with a combination between Big Data and Finance, Internet Credit overwhelming in China remedies limitations in the traditional credit business.
As an innovative model of private lending, internet credit serves long-tail enterprise with lower cost, has a much more efficient approval process, offers a flexible scale of financing, and allows loans to be used for more diversified purposes than just for a mortgage. For example, based on diversified data authorized by clients and collected from the Internet, CreditEase analyses clients' credit status and risk of default, and completes credit extension within one minute.
Therefore, I considered that whether Internet Credit can be introduced in rural credit to diversify financial products for distinguished individuals and to optimize farmers' financial experience.
Despite my accomplishments, achieving my career objectives remains a challenging endeavor. Lacking systematic risk management, Internet Credit in China ranks credit based on such data as identity and transaction record that is readily counterfeited.
Inevitably, I realized that merely depending on my current academic knowledge is insufficient to be an entrepreneur devoting myself to solving such problems of risk control and to improving Chinese rural finance. Considering British enterprises of Internet Credit such as Zopa have developed a more thorough credit system, I believe continuing my education abroad is imperative, particularly considering my career objectives, as well as my aspiration to improve as a student.
Besides participating in an advanced academic study, I understood that, with my experience studying abroad, an international perspective is significant for exploring financial knowledge. Participating in the exchange program of the University of Auckland in New Zealand enabled me to study and live in a Western country independently.
Furthermore, this experience encouraged me to establish a global outlook on the base of the monetary system and foreign exchange, especially when involving an international balance of payment and different taxation policies.
In light of my academic background and practical experiences, I am convinced that MSc Finance in University College London will not only sufficiently improve my finance skill but also guide me in achieving my professional goals. Within an international situation, the systematic curriculum design will surely equip me with both theoretical and applied perspectives that are necessary to be a qualified analyst.
To illustrate, the Financial Econometrics will provide me with the training required to use statistical methods in portfolio management and securities valuation. Whenever the information about the frequency of adverse outcomes during the regular period is necessary, the turbulent financial market emphasizes the crucial role of financial econometrics in risk management. Moreover, the Behavioural Finance module will not only offer me insight into several potential reasons that cause market participants' unpredictable and irrational behavior but also equipped me with a creative method to study, explain and predict market development.
Also, Big Data course will enable me to acquire a comprehensive understanding of how financial institutes utilize a wide range of data to analyze the market and make a strategic decision. All of these courses selection enable me to focus on my professional requirements to be an analyst and ultimately promote farmers participation in rural finance. Finally, because Finance MSc programme combines the strength of two highly-rated departments: UCL School of Management and UCL's Department of Economics, not only could I have the opportunity to absorb specialized knowledge of fields that closely related to finance, but I can also interact with a wide range of outstanding professionals.
Given its highly-rated REF score, UCL's Finance MSc programme will provide me with an ideal platform to participate in high-quality research projects and to establish an extensive multicultural social network.
Furthermore, UCL locates at the center of London, exposing me to the ideal environment to meet professionals and search for professional opportunities. Finally, I am confident that l will accomplish my career goals under the tutelage of your prestigious institution.