Compaq Computer versus Dell Computer – Business Model Comparison Essay Sample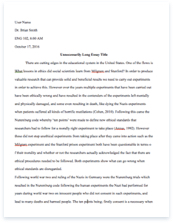 Pages: 4
Word count: 1,029
Rewriting Possibility: 99%

(excellent)

Category: computer
Get Full Essay
Get access to this section to get all help you need with your essay and educational issues.
Get Access
Introduction of TOPIC
Introduction
     I'll structure this essay as a historical review of Compaq's and then Dell's business model, since timing and circumstances had a great influence on the development and results of their strategies.
Compaq
Beginning of Compaq
Compaq sold its first PC in 1983, when:
A PC with screen and printer cost about US $5,000 (and about 75% more outside the USA). This meant that PCs were rare in large organizations and extremely rare in small offices or homes.
Lotus released 1-2-3, which became the "killer application" that sold PCs to organizations.
At this stage Compaq's strategy was:
Undercut IBM's prices while maintaining acceptable features and reliability.
Sell via the same channels as IBM, i.e. through chains of computer dealers.
Compaq's major breakthrough
In 1987 IBM announced its PS/2 range, in which all but the lowest model would use IBM's proprietary Micro Channel Architecture. This was widely seen as an attempt to lock customers into using IBM-only components (e.g. video and network cards).
Compaq and the other "clone" makers collaborated to produce the open standard EISA bus architecture, an extension of the ISA architecture used in IBM's PC AT (which IBM sold successfully from 1884 to 1987). The majority of customers now preferred to buy EISA "clones" to avoid lock-in.
From the late 1980s to the late 1990s Compaq adopted an "IBM-like" strategy:
Minimize the impact of direct price competition by emphasizing product quality, "solutions" and after-sales support.
Sell mainly to large and medium organizations through a direct sales force and through VARs (Value-Added Re-sellers), i.e. dealers who had the capability to design and install Compaq-based networks.
Extend its product range to provide "solutions" for most requirements – network servers, and file servers which used RAID (Redundant Array of Inexpensive Disks) to provide high capacity and reliability at low cost. In 1998 Compaq bought DEC so that it could supply mainframe-class servers.
This strategy wo
rked well until the late 1990s – Compaq became the preferred supplier of many large organizations,
IBM's PCs were marginalized, and some other "clone" makers had quality problems (e.g. Gateway and Amstrad).
But with hindsight it was not likely to succeed in the long term:
Production of most PC and server components shifted to low cost locations, notably Taiwan and later South Korea. This forced prices down. Only the CPUs continued to be made in the West, mainly because of concerns about intellectual property rights.
Interface standardization and improvements in the price and robustness of components made it possible for individuals and small firms to build PCs, shopping around for the best deal on price and quality of components.
In other words, PCs inevitably became commoditized.
Dell
Dell was founded in 1984 and has always aimed to make good profits at affordable prices by minimizing overheads. Dell sold direct to customers, first by mail order, then via telephone sales call centers and finally via the Web. These techniques eliminated the costs of sales forces and dealer margins, and the Web slashed order-processing costs.
For about 10 years Dell had problems with stock-management:
High capital costs. Dell was making to order but had to use components with order lead-times of about 8 weeks.
Sales forecasting was necessary but can never be completely accurate. So Dell occasionally had to write-down unused components which had been overtaken by technological advances. The problem was made worse by customers' canceling of orders if shortages made delivery times slip.
And in 1994 2 new products sold poorly because of quality problems.
In 1994 Dell re-designed its business strategy to overcome these difficulties (Byrne, 2001):
Target corporate accounts which were willing to commit to an order schedule.
Raise the specifications and prices of consumer products to avoid the unpredictable first-time buyers and focus on upgraders whose purchases were more predictable and who required little technical support.
"Sell what you have" (Dell's internal slogan). This entailed constant tuning of consumer offerings, giving sales staff incentives to sell whatever was in surplus, and varying prices and / or bundling of products almost weekly where necessary. This reduced both stock levels and cancellations due to delivery delays.
Review its supplier list and place a higher emphasis on delivery flexibility and product reliability rather than cost.
Finance growth via customer payments – credit card sales were converted to cash in 4 days, while Dell paid suppliers 45 days after delivery.
The results
Compaq's profitability declined in the late 1990s and in 2002 it was bought by HP. From 1994 onwards Dell grew very rapidly and is now the largest supplier of PCs and a major supplier of small to medium servers.
Compaq's downfall was its adoption of a high-overhead "comprehensive solutions provider" business model, the same model which nearly brought down IBM in the early 1990s.
Dell embraced commoditization from the start, re-tuned its business processes in 1994 to meet the challenges of the commoditized PC market and has prospered since then.
Works Cited
Barnes, Jonathan "Dell Manages Profitability, Not Inventory"
                http://hbswk.hbs.edu/item.jhtml?id=3497&t=dispatch
     2001