Comparing 'Under the Bridge', 'Junk' and our own Devised Piece Leaving Home Essay Sample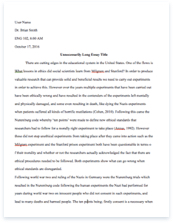 The whole doc is available only for registered users
OPEN DOC
Download Essay
A limited time offer!
Get a custom sample essay written according to your requirements urgent 3h delivery guaranteed
Order Now
Comparing 'Under the Bridge', 'Junk' and our own Devised Piece Leaving Home Essay Sample
My practical work in July-September 2003 was for option 1 and consisted of Devised work on the theme of Homelessness. We titled our piece 'Leaving Home'. There were four of us in our group. Our work is based on the play 'Under the Bridge'. We start with Scene 3 of 'Under the Bridge', acted straight from the script, and then we improvise the rest of the play imagining what the characters from Under the Bridge's past and future stories were.
'Under the Bridge' is by Neil Zoladkiewicz. It is a recent play – set in a city. It tells the story of a group of homeless people. It tries to rid you of prejudices you may have towards homeless people and shows how it can happen easily to even the most respectful people. It shows how not all homeless people are thieves, drug users, prostitutes and criminals. It is a very perceptive play and shows peoples feelings and is a really good eye opener and deals with some very important issues. 'Under the Bridge' is aimed at all ages really, but appeals to teenagers mostly, as it deals with issues that are very real to people of our age and probably effect us more than adults.
This play reminded me very much of a book I read recently called 'Junk' my Melvin Burgess an English writer. It was written in 1997 and won the Carnegie Book Award in the same year. It is also about homelessness, set in the city like 'Under the Bridge', but the main theme is drugs, heroin in particular. It shows how living on the streets and drugs are often connected. It highlights the dangers of becoming addicted to drugs, but its not one of those "Don't do drugs, drugs are bad" books, it helps you to make up your mind. It is such a good book and I'd recommend it to any one. It is aimed at teenagers but as with 'Under the Bridge' any one can enjoy it. The characters are all of teenage age, unlike 'Under the Bridge' where the characters are all of varying ages.
In all of the plays there are more characters than we have actors, so in some places we act more than one character. This can be confusing at points, so we tried to show that we were different people by using different accents. For instance in 'Junk' they would have had a Northern accent as it was set in a Northern town. It is not specified where "Under the Bridge" is set.
Our piece mixes issues from both. It has the characters from 'Under the Bridge' but it contains the drug issues from 'Junk'. In our performance I am a 15-year-old girl called Karen. I leave home because my Dad has been hitting me. This is the same reason Tar from 'Junk' left home. He was also 15. Gemma, Tar's girlfriend is 15 too. In 'Under the Bridge' they live under a bridge, out in the open, but in 'Junk' the characters squat in abandoned houses.
As Karen, I had to play a shy, insecure girl who doesn't fit into the rough and harsh life of the streets. I showed this in our own performance when she didn't talk, and hugged her knees as if trying to protect herself. This displays vulnerability. She doesn't adapt unlike Tar and Gemma in 'Junk'. They fit right into their new life, making lots of friends, finding a house to live in and, starting heroin. In the end Karen dies of a drug overdose. Tar and Gemma's downfall is also drug related. They become badly addicted and end up in trouble with the police. Their addiction drives them to crime, prostitution and begging. They loose their personalities and can't think about anything except where their next hit is coming from. So their independence they initially loved they begin to hate as Karen hated it from the start. I showed this as she was terrified or everyone, she cried quite often and when she stood she was hunched. This displays the lack of power, because of if someone stands tall with good posture they can seem more powerful, confident and sometimes more intimidating.
In the scene with Karen and Dave when he is drunk we tried to incorporate the levels of power by having Karen on the floor kneeling, while Dave stood over her. We did the same thing when Karen is with her Mum and Dad trying to stand up for herself over her Dads hitting of her. However when Dave is kicked out of his home when he is drunk, we show how powerless he is, by kneeling at his wife's feet, begging her not to throw him out. This is a very simple yet effective technique to use.
They wish they were protected and confined, where they could break free from their drug problems.
In both stories there is a motherly figure that cares for them and fusses over them. In 'Junk' this is Vonny, but in 'Under the Bridge' this is 'Girl'. Girl tries to protect Karen from Dave when he is drunk. We show her motherly tendencies when she leans over Karen, and stops Dave from hitting her. She also stands up fro her when Dave is abusing her.
In both alcohol is a problem. In 'Under the Bridge', Dave is an alcoholic who becomes violent when drunk. He casts an awkward atmosphere over the group and Karen is scared of him, we showed this when she flinches when she is near him, and avoids him at all costs. In 'Junk' it becomes a problem when arguments break out. In our own piece we show a flash back of Dave when he is being kicked out of his house by his wife. He has been coming home drunk every night for weeks. So it is drink that really ruined his life. He began to drink in the first place because of money problems he was having.
To help me in my work we looked for information in a play by Bertolt Brecht called 'The Caucasian Chalk Circle' it was written in 1945 at the end of World War 2. Brecht is a German playwright. It is much more old fashioned than the other two plays, but still features homelessness. It is similar to 'Junk' in that Grusha; the main character had been given a child who everybody thinks is her own illegitimate child. Gemma also has a child of her own. The difference is that when Grusha has her child it is thought of as awful, and there is a huge stigma attached to such a thing, but, in 'Junk' the times have changed, and the social views on children out of wedlock has altered hugely as they have about most issues, and no one now a days really minds or makes a big deal out of it.
'The Caucasian Chalk Circle 'is set in Southern Russia as opposed to the cities of the other two stories. The culture of 'The Caucasian Chalk Circle' is slightly Puritanical. Grusha is on the run form her own town. There is quite an influence of war, as her true love Simon is a soldier.
It is set in the country so there aren't many rich people around. There is quite an influence of religion in this play. We see this mainly in Grusha's wedding ceremony. There is quite a lot of praying involved. This is a complete contrast to 'Junk' and 'Under the Bridge' which are much more modern where we don't see even a glimpse of faith in any shape or form. This is probably more true to life now a days, as religion doesn't play such a huge part in people's lives now as it used to, especially to young people. We acted ours in the modern day, as we thought it is more relevant to people now a days.
In 'The Caucasian Chalk Circle' Brecht has not named the characters individually with names, he names them by their category, for instance "The Singer", "The mother-in-law" etc. This is similar to 'Under the Bridge' as one of the main characters is called 'Girl'.
As to the form of the plays, 'Under the Bridge' and the 'Caucasian Chalk Circle' are flowing plays, which go in order of time. 'Junk' is very haphazard and the story jumps back and forward, as each chapter is a different characters thoughts. The Caucasian Circle however spans different times, Act 4 for instance There are also flash backs which interrupt the story line. In 'Leaving Home', our play, there are flash backs so it is more like 'Junk' in format.
We chose to perform in the style of Brecht. To do this we used minimal scenery, props and costumes. For instance, as a policeman Ben wears only a hat to distinguish him from his other characters he plays. We thought this would be fitting as we were influenced by a Brecht play. It would have been good to have lighting to enhance the effect of the conscience scene as we would have been able to give the effect of this being in Karen's mind, with no other outside influences.
We tried to use as many dramatic techniques as possible in our performance. We use a conscience, freeze frames, flash backs, re-winds and monologues. We thought this added to the play and made it more interesting than just straight acting as that can become really boring very quickly. When I am on stage on my own as Karen, as I quite often am, I speak to myself out loud. I kneel to look vulnerable but look above me as if I am trying to talk to God. I sit with my hands clutched in my knee, this shows my nervousness for life. I am also uncertain about what I want, I often argue with myself, foir instance "I have to go home", "No I can never go home". My life is breaking apart basically.
In conclusion I would like to say that I learnt a lot about homelessness, and how prejudices are easily picked up, with out really knowing enough about issues such as drugs and homelessness to be able to judge people on. I think that 'Junk' and 'Under the Bridge' are really eye opening stories, and I, before I read them thought of myself as quite a broad minded person, but reading these made me realise that I'm really quite narrow-minded.
Understanding these people helped my contribution to my performance as I could really act out the feelings Karen would have been having and how awful the things were she was going through. I thought this was a really good assessment topic, and I enjoyed doing it.