Comparison of Zara and Mango stores Logistics operations Essay Sample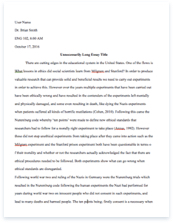 The whole doc is available only for registered users
OPEN DOC
Get Full Essay
Get access to this section to get all help you need with your essay and educational issues.
Get Access
Comparison of Zara and Mango stores Logistics operations Essay Sample
1.Executive summary
Globalization has brought a lot of challenges to international retail businesses. Retail clothing companies entering global markets face multiple challenges related to infrastructure, logistics operations,outsourcing of transport services, supply chain flexibility and visibility of products. As the competition among businesses is growing, companies are focusing more towards logistics operational planning in order to increase their inventory cycles, decrease storage costs and deliver the product to customers at least possible price. Outsourcing logistics activities to 3rd party companies is also an established trend.
Global Retailers try to concentrate on their core businesses by outsourcing logistics activities like warehousing, transportation, distribution and reverse logistics to 3PL companies having expertise in their areas. Information technology has changed the overall dimensions of logistics operations in terms of tracking and tracing of cargo in warehouses, stores and during inbound and outbound transit. In this report, I will appraise and compare the logistics operation activities of multinational retail chains, Mango stores and Zara. These two Spanish retail chains have shown tremendous international growth in past two decades by developing their chain stores worldwide.
2.Introduction
In this competitive business environment, retail companies depend upon reliable and efficient logistics and supply chains, which can reply to increasing customer needs. Technology has brought the world closer, buying and sourcing trends in retailing are also changing, hence the importance of logistics has grown in developing local and international businesses. As per CSCMP "Logistics management is that part of supply chain management that plans, implements, and controls the efficient, effective forward and reverses flow and storage of goods, services and related information between the point of origin and the point of consumption in order to meet customers' requirements". Companies try to provide exceptional customer services and go an extra mile to ensure the delivery of goods in a cost effective and dependable manner. Logistics strategies of companies aim to deliver the right product at the right place at the right time. Retail logistics management cover areas of inbound transportation from suppliers, inventory movement within the company, warehousing of finished goods and outbound transportation from company's warehouse to retail outlets. The increase in online buying trend in past one decade has forced companies to redesign their logistics and distribution networks. Door Delivery of online sale products is an addition to logistics activities, companies were previously doing.
Reverse logistics is also an emerging trend, return products or defected goods from customers come back to the seller's warehouse and go through a reverse logistics chain. Product distribution is an important logistics related activity which involves in storing and moving a product from manufacturer's warehouse to the final customer. It is one of the important factors in the company's profitability because of its impact on product cost and customer experience of a product. A well designed logistics network helps a company in achieving business objective of cost minimization and service responsiveness. 'Network' describes a more complex structure, where organizations can be cross-linked and there are two-way exchanges between them; 'chain' describes a simpler, sequential set of links (Harland et al., 2001).
Logistics operations of retail companies include conventional logistics activities like managing storage facilities like warehouses and distribution centers which enables them to keep their inventory according to projected demand of customers. Retails needs to stock inventory to some extent, so effective inventory planning helps them to stock the right amount of each product at the right place. Transport decisions are an important part of retail management as all the products move from point of origin to point of consumption in retail chains, transport decisions involve choosing different modes of transport, container sizes and scheduling of vehicles ensuring the goods reach the point of sale as per planned. Time and cost are the key factors in choosing a transport mode.
Customers like to buy the product in their required quantities and consider packaging an an import factor in their buying decisions. Retailers try to develop the Packings that are cost effective and easy to handle during logistics movements. Effective utilization of warehouse and vehicle space are the key aspects involved in taking packaging and unitization decisions.
Information has the key role in managing the logistics process of retail chains. Information and communication technology has changed the overall business scenarios. Maintaining the information flow related to product demand, supply, stock, volumes and movement has significant importance in retail sectors, so a lot of specialized softwares have been developed in recent past that help retailers in getting real time data to take on-site decisions.
3.Mango stores
Mango is an international retail chain of women's clothing. Mango is involved in design and manufacturing company with the vision of 'Being present in all cities in the world'. This vision has helped Mango in becoming a successful multinational fashion clothing retail company having more than 2400 stores worldwide and business activities covering more than 107 countries. Mango store manufactures clothes in one international location and sells it in yet another, handles all issues and complexities of International logistics and supply chain. By planning its logistics operations and using the modes of logistics in more efficient and effective way, Mango survived in the supply chain war of this decade. Mango designed its logistics strategy in a way that results in swift flows of inventory, information and money.
Logistics is seen as an important factor in the success story of Mango. Employees at Mango take Logistics as an activity in which they all help each other in timely delivery of product till the end customer. Factors like Information, Speed and Technology are the considered most during the Logistics operational process. "Logistic system" at Mango helps in effective decision making during the whole process of design, manufacturing, supply, sales and after sales. This system has the objective of connecting each establishment to Mango head office in real time. This system also helps the company in obtaining real time stock data from stores and goods transfers between warehouses and stores.
4.Zara stores
Zara is also a Spanish apparel retailer, a subsidiary of Inditex group, producing and selling fashion clothing through its worldwide chain of stores. Zara has stores in 86 countries with a network of over 1800 stores. Zara's presence in different countries proves that borders are no hindrance to a global fashion culture.
Zara's fast growth and current success in this competitive business environment are based on the objectives of keeping lesser stocks and quickly responding to market needs.
Zara follow the fashion trends closely, develop the garments quickly and distribute it to stores through its logistics network. The company's global sourcing policy helps in getting widest range of fashion fabrics from different suppliers.
Zara adopted a marketing strategy of quick fashion response as compared to its competitors and its logistics network is enough capable of delivering the finished goods to stores in record time.
Zara's design approach is closely linked to customers, the company maintains a non stop information flow from stores, which convey customers' desires and Zara design team shape their desires into products that represent to the ideas, trends and tastes emerging in the world. Zara's success secret lies among a wide range of cultures and people who, despite their differences, all share a special fondness for fashion.
From warehousing to inventory management, transportation to store distribution, the company keeps an eye to all logistics functions in order to deliver the clothes to stores in time, all the time.
5.Comparison of logistics operations activities between Zara and Mango stores. Logistics operations of retail stores involve areas like Inbound and outbound transportation, warehousing, inventory movement, packaging and unitization and the handling the flow of information through Information Technology. 5.1Inbound and outbound transportation.
Inbound transportation refers to the transport involved in bringing the raw material or finished good from the supplier's warehouse to retailers factory or warehouse. Where as outbound transportation means transport involved in bringing the goods from retailer's warehouse to stores or direct delivery to customer's homes.
A lot of factors influence in making inbound and outbound transport strategies and policies. Outsourcing VRS In sourcing, transport mode selection (for inbound and outbound cargo) and customers' requirements are some of the main factors involved in designing a company's Logistics strategy.
5.1.1Transport mode strategies
Time and costs are two basic factors involved in making transport mode strategies. Retail companies in clothings sectors normally focus of seasonal fashion and thus design and manufacture the clothes accordingly. So they need goods in store at the start of each season, companies prefer moving goods by Ocean as this is considered as the cheapest mode in the absence of land routes, shipments coming from different worldwide suppliers scheduled after evaluating the manufacturing lead time plus the transit time of the vessel.
Zara's produces 40% of its products in Spain, 25% comes from European countries and rest of the manufacturing is done in Asia and Africa. The whole production comes to Zara's warehouses in Spain and then distributed in stores. Zara normally imports goods from Asia and Africa by Sea, but uses air mode for goods required on an urgent basis. Zara made special arrangements with air carriers like EK and KLM in the past and negotiated special airfreight rates for chartered cargo flights into Spain. Inbound and outbound transportation to/from Spain to European countries is made through trucks and deliveries normally reach stores in in 24 hours, where as delivery time outside Europe is 40 hours via air freight.
Mango, in comparison depends on its vast base of more than 200 suppliers situated mainly in India, China, Bangladesh, Pakistan, Vietnam and other countries. Mango prefers to move the cargo by Sea in 20' and 40' containers and also does consolidation of small shipments into 20' or 40' containers, if required. Inbound movement within Europe is done through trucking using the land route.
MANGO has its own logistics system equipped with the latest technology, which has the capacity to distribute more than 50,000 garments an hour. This is only possible by the effective use of different transport modes. Logistics is considered everything in the growth of Mango. The company uses information technology for tracking and tracing of shipments coming from different origins on different transport modes.
Leather garments normally move through Hanging containers in which garments are hanged on hangers with the help of rods and ropes. This helps in bringing the leather jackets to destination, untorned. Mango uses special air cargo units in moving leather jackets by air.
5.1.2 Outsourcing of logistics operations
Outsourcing of logistics services is an established trend. Retailers try to focus on their core business activity of manufacturing and sales while outsourcing key activities of logistics. Specialized logistics companies help them designing and managing their logistics networks. Following are some of the key benefits of outsourcing logistics operations to 3PL companies;.
1. less capital investments
2. Efficient operations through specialist people.
3. More focus on core business activity.
4. High accountability with the help of contracts.
5. higher customer service.
Zara has the policy of outsourcing its transport operations to 3PL companies. Zara invites yearly bids from different global freight forwarders and trucking companies. A selection of companies is based on lower bids along with factors like global network and competence of handling air and sea shipments from different parts of the world. Companies submits bids based on a yearly projection of inbound and outbound cargo data provided by Zara. European trucking is also outsourced. Mango stores also outsources its inbound and outbound transport operations to International freight forwarder who handle air and sea shipments. Clasquin remained a logistics partner of mango for many years whose reposibility was to ship out cargo from different origins by sea and air. The logistics service provider was also responsible of doing custom clearance of cargo in Spain.
5.1.33PL companies
"Third party logistics is simply the use of an outside company to perform all or a part of firms material management and product distribution function." (simchi-levi, 2000). Mango and Zara have outsourced their logistics operations of air, ocean, land transportation modes along with customs brokerage to 3PL companies. A 3PL company offers a lot of logistics services that include vendor management, origin and destination customs brokerage, global air and ocean freight services, product distribution services, account management, tracking and tracing of shipments and special project handling. "Nearly 75% of US manufacturers and suppliers either using or considering a contract service, and that figure is growing". (Ernst &Young LLP, 2000) For fashion clothing retailers, many 3PL companies offer tailor made services like garment processing and inspection, quality check and mail order processing.
5.2 Warehousing and distribution.
The basic feature of the retail fashion sector distribution ability is the company's flexible and capable of handling the demands of the market. Other features include the rotation speed of items, speed of restocking the stores, management of distribution at sales outlets and the reverse logistics of clothing not sold during the season.
Zara 's distribution center is located in LaCoruna. All deliveries to stores are made via 3PL companies by road or air to different destinations.
Zara produces more than 10,000 new articles per year. The design, production and inventory cycle have been reduced to 22 days approximately as compared to the traditional lead time of nine months.
The 500,000 sq m logistics center contains more than 200 kms of moving rails, and automated routing systems, which deliver electronically tagged garments to the loading bays for dispersal via 3PL companies. Zara claims its distribution system as appx 99% accurate.
Mango has also a centralized distribution in the head office of the company located in Barcelona. Mango has 7 distribution centers, 4 are located in Spain and other 3 are located in New Jersey, Hong Kong and Singapore respectively.
Mango has the distribution capacity of more than 30,000 items per hour. The area of all facilities is more than 250000 square meters and these facilities distribute millions of garments per year. Mango has the distribution capacity of filling any of its European stores in less than 72 hours.
Mango has now started making direct deliveries from manufacturers to stores with a the introduction of the secondary logistics sub system. This now helps the company in reducing the delivery time of products. This approach helped mango in reducing the infrastructure, transport and distribution costs.
Inventory management strategies
Zara adopted an entirely different Inventory management strategy as compared to the competition. Zara almost produce half of the goods within his factories and hold least inventories in warehouses and distribution channels as company produce clothings within the ongoing season as compared to the competition who mostly outsource manufacturing activities to different suppliers. Zara's commits not more than 15-20% with suppliers at the beginning of the season, which is against the norms of the industry. Zara closes the gap of production to sale time and reduced the unwanted stock from its warehouses.
Mango also adopted a strategy of minimum holding of inventories at warehouses. Shipments coming from different global suppliers come to Barcelona warehouse and distribute as per stores requirements.
Communication and Information systems.
Information flow is the key aspect in managing retail logistics. A swift flow of information in the logistics chain helps in maintaining a swift flow of goods. Retail companies invest heavily in information technology in order to get real time information from suppliers, transporters, warehouses and distribution centers and finally from customers.
Mango Logistics system
The Mango logistics system is a process based on integrated logistics, it is considered as a "company within a company". This includes integration of different subsystems related to product designing, samples, procurement, quality assurance, suppliers, materials, production aspects,finished product distribution, merchandising and costing.
The objective of the Mango logistics system is to help stores to have goods at any given time on their projected sale and turnover rate. In order to meet the need of each store, mango enabled a two way communication in this system. For making this two way communication system effective, every point of sale has given a portable terminal, which helps store to receive goods, confirm goods receipt, transfer and return goods, garment pricing and inventory controls.
Logistics operations depend on a set of actions coordinated among all the other areas like design, manufacturing and distribution, so this Logistics system is based on key characteristics like
(1) Capacity to react as per market changes.
(2) Inventory management capacity on global scale and effective coordination between HQ and stores.
(3) Information receiving and transmission capability with the use of Information technology. .
These characteristics help the company to control overall operational activities in the supply chain and give strength to react with speed to sudden market changes.
Mango is also using an ERP system (enterprise resource planning system) which helps the company in connecting with other information subsystems, enabling management to get supply chain related information from a single source.
Zara's logistics Information system.
Zara is using inventory management and control system (ESS) at strategic level, a transportation system (MIS) at the tactical level and a warehouse system (TPS) at operational level.
ESS helps in inventory control and maintains the inventory level to as low as possible. MIS related to transport helps in maintaining shipment, freight, trucking and container data. TPS helps in effective warehouse management during the whole logistics activities.
6.Future trends in retail logistics operations.
The retail logistics operation will face a number of challenges in coming years as the textile retail sector is changing quickly. There is extreme volatility is clothing fashion which means there will be tremendous pressure on logistics chain for fast collection and delivery of products. Market competition will grow and focus will be on logistics operational costs cut down. This will result in more competition among 3PL companies. More Emphasis will be made on direct deliveries from suppliers to stores in a manner, minimizing the role of distribution centers. The information flow will be swifter and data will not be entered twice, but collected from a mutual information source. E-business will have a direct effect on conventional logistics chains and there will be a need of continuous redesigning of logistic models.
Conclusions
By going through the logistics operations activities of Mango and Zara, following are the conclusions.
1. Both retail chains are heavily relying on Information technology to keep their logistics system running.
2. For both Zara and Mango, Flow of information in logistics process has equal importance as the flow of physical movement of goods.
3. Real time data and information has key role in effective decision making.
4. Logistics is now considered as an integrated activity where operations are linked not only inside the company, but with key players of supply chain like suppliers, 3PL companies and end customers.
5. Outsourcing of logistics services helps retail clothing companies to concentrate on their core activities of manufacturing and sales.
6. Global retail logistics is getting complex as a lot of factors like freight costs, carrier selection and shipment lead time influence while making logistics policies.
Recommendations
1. Both clothing retailers should focus on connecting the key players (suppliers, logistics companies and customers) in logistics chain through technology in order to get more interrelated data for future decision making.
2. Both companies should focus on developing smart packaging techniques that will help them utilize less space (in carriers and warehouse) during logistics process. This will help them to reduce their logistics costs.
3. Getting real time vehicle data during transit with the help of global positioning system is essential in order to do advance offloading and
warehouse planning.
4. Direct contracts with carriers in ocean shipments shall help avoiding the middlemen, which will result in reducing freight costs.
References
Martha C. Cooper, Douglas M. Lambert, Janus D. Pagh, (1997) "Supply Chain Management: More Than a New Name for Logistics", International Journal of Logistics Management, The, Vol. 8 Iss: 1, pp.1 – 14 Creazza, F. Dallari, M. Melacini, (2010) "Evaluating logistics network configurations for a global supply chain", Supply Chain Management: An International Journal, Vol. 15 Iss: 2, pp.154 – 164 Youngsun Park, Brenda Sternquist, (2008) "The global retailer's strategic proposition and choice of entry mode", International Journal of Retail & Distribution Management, Vol. 36 Iss: 4, pp.281 – 299 Robert H. Lowson, (2001) "Retail Operational Strategies in Complex Supply Chains", International Journal of Logistics Management, The, Vol. 12 Iss: 1, pp.97 – 111 Shop.mango.com. 2014. MANGO. [online] Available at: http://shop.mango.com/home.faces?state=she_006_IN [Accessed: 12 Jan 2014]. Zara.com. 2014. ZARA United Kingdom – Official Website. [online] Available at: http://www.zara.com/uk/ [Accessed: 12 Jan 2014].