Comprehensive Classroom Technology Plan Essay Sample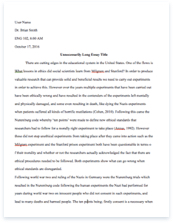 The whole doc is available only for registered users
OPEN DOC
Download Essay
Get Full Essay
Get access to this section to get all the help you need with your essay and educational goals.
Get Access
Comprehensive Classroom Technology Plan Essay Sample
I will strive to educate all children. I will create learners that work together in a safe, respectful learning environment that encourages involvement, independence and responsibility. I will teach students to have high expectations and cooperation that will result in lifelong personal growth ( Majerich, D. M. (2012, September). Retreading the Grades K-16 Coordination Mission Statement).
As a classroom teacher it is very important to have your classroom set up to meet the needs of all students. My classroom will be organized so that students can work comfortably in the reading center, listening center, computer station, and teacher intervention center.
The reading center will have an ample amount of books; these books will include fiction, nonfiction, cultural books, holiday books, and seasonal reading material. In this center students will have the opportunity to read books or listen to them on the tape recorder with a partner. The reading center will have colorful beanbags for students to sit on just as well as a colorful sofa set. The bookshelves will be arranged so that students have privacy while reading, but the teacher will be able to monitor this area just as well as all others.
The computer station will be in a part of the room so that other students will not be distracted easily. Educational websites will be posted on the wall for students to see. Other websites will be saved on the computers desktop. On a daily basis students will be told what skills they will be working on when they go to the computer station.
The teacher intervention center will be set up so that students have access to all material needed while doing intervention with the teacher. Material will include paper, pencils, and reading
Running head: COMPREHENSIVE CLASSROOM TECHNOLOGY PLAN
Mission and Vision Statement books, crayons and any other supplies needed. This center will be set up so that I can monitor all centers or stations. The student's desk will be set up where they can work in groups without having to move desks around. Setting desk up in fours will allow students to become collaborative learners. The teacher's desk will be in an area in the room so that students can be monitored at all times. Students will not be grouped according to their academic ability. During whole group instruction students will have a designated spot in the classroom to meet. Having an organized room for students this will promote better classroom instruction.
My students will be able to recognize their alphabets and vowel sounds. When students master these skills they will begin to put letter together to make words. Students will be able to read the basic sight words. Students are able to read short words and sentences. Students will be able to write short sentences and read them with understanding.
My students will be taught about setting their own goals. This can lay the foundation for future success. Setting classroom goals can foster the sense of community and teamwork in the classroom.
My academic goal is that all students are able to read before leaving my classroom. Students will be encouraged to read on a daily basis at home and school in order to become fluent readers. Students will also be introduced to technology. Students will learn the basics about computers and learn the keys on the keyboard. This includes recognizing the letters, punctuation marks and other keys on the keyboards needed. Running head: COMPREHENSIVE CLASSROOM TECHNOLOGY PLAN
Mission and Vision Statement
students will be knowledgeable about using computers and the basic functions. Students will learn how to get on suggested websites with or without teacher's assistance.
My students will be able to read with understanding and tackle unfamiliar words. Students will be able to use skills taught to build their reading skills.
My students will be able to make a transition to the next grade feeling confident just as well as knowing the needed skills in their classroom to become successful students. My students will be knowledgeable when skills are introduced to them. My students will have prior knowledge of all skills.
All students are teachable. The teacher must find out how to teach each individual student. Teaching can be challenging, but as an educator you must find the teaching tools that work for you and your students.
Running head: COMPREHENSIVE CLASSROOM TECHNOLOGY PLAN
Communication Plan
As a first year teacher I will communicate with parents using newsletters, student assignment logs, emails and phone calls, websites, and an emergency contact list. The newsletter will be sent home weekly or monthly. The newsletter will include skills students will be working on for the week or month. The newsletter will include students spelling words for the week or the month.
The newsletter will include skills that will be taught for the week or the month. Attached will be samples of the skills for review along with websites that students can utilize if they have access to a computer at home. I also will provide online resources for students because I want parents to be able to review with their children and learn what we are doing in class.The newsletter will include test dates and extra material for practice. The newsletter will include upcoming events or activities that their child will be doing throughout the week or month.
Parents will be invited to come out to the school and help on activities if help is needed. Parents will be given an agenda on upcoming fieldtrips and school wide activities. Parents will be assigned to work on particular parts of activities. If parents plan to go on fieldtrips with students they will monitor a small group of selected students.
Parents will receive a weekly or monthly student log. The log will have attached graded papers for parents to review with their child. If parents have any comments or questions they must include them in the comment box provided. As a teacher I will also have a comment
Running head: COMPREHENSIVE CLASSROOM TECHNOLOGY PLAN
Communication Plan
section to inform parents of information they need to know pertaining to attached papers or their child (Hurst, B. (2005). My journey with learning logs, Journal of Adolescent & Adult Literacy, 49 (1), 42-46). (Sample Below)
Parent Comments:
As a first year teacher I will also make telephone calls to parents informing them about their child's success in the classroom. Phone calls do not have to be made when students are not performing well academically. Parents need to know the positive things about his/her child just as well as the negative.
Parents will be provided with my home phone number, cellular and email address. Parents will be told to feel free to contact the teacher whenever they feel the need to do so. As a teacher I want to keep the communication open with all parents.
Also, if parents have access to a computer they can also email me with questions of concern, if they need assistance with their child's assignments or if they have any questions concerning notes etc. that has been sent home with their child.
As a first year teacher I want my parents to know that I am there for them and they should feel free to contact me at any given time. Also, I want their child to be successful Running head: COMPREHENSIVE CLASSROOM TECHNOLOGY PLAN
Communication Plan
while in my classroom and in becoming successful the teacher must keep an open communication with parents. Letting parents know that you are concerned about their child will build a great teacher/parent relationship.
Parents will also have the opportunity to schedule conferences as they feel needed. As a teacher I will also inform parents if I feel a conference is needed concerning their child. Conference doesn't have to be conferences to discuss weaknesses; conferences can be held to discuss their child's strength.
I feel that parents will be happy to know that their child is doing an outstanding job through by phone calls, emails or a simple note. When parents know how their child is doing in advance they have the opportunity to give their child praise or reward them in some way. This can be done before report cards or progress reports go home. I feel that this motivate the parents and students (Love, F.E. (1996) Communicating with parents: What beginning teacher can do. College Students Journal, 30(4), 440).
As a first year teacher I feel that the community should be aware of what goes on at our school and student's success should be advertised in some way. One way student's success can be advertised is through the local newspaper. In the newspaper students that have improved can be recognized, perfect attendance, A honor roll and A/B honor roll.
As a first year teacher I will create a class website. This website will introduce the classroom teacher with a brief biography and include pictures of students being actively involved in the classroom with parents consent along with other school activities and programs (www.alicevilleelementaryschool.net). Running head: COMPREHENSIVE CLASSROOM TECHNOLOGY PLAN
Communication Plan
As a first year teacher I will provide students, parent's faculty and staff with an emergency contact list. This list will include all school officials' telephone numbers, email addresses and other types of communication.
If parents would like they can create a parent phone tree to keep in touch with each other. This information can be used to share ideas about classroom assignments or upcoming activities and how they can assist each other.
As a first year teacher I will provide information to parents so that they can utilize the internet at home, if they have a computer at home. If parents have access to a computer at home they can stay connected with what is going on at their child's school.
As we all know the internet can be a dangerous tool, so as an educator it is my responsibility to discuss the usage of computers and what we should use them for. As a classroom teacher I will send home an internet usage form for parents to review. As we all know internet safety is one of an educator's top priority, so we must explain to our students about interned safety. Parents will be provided with a form to go over with their child and explain to them about the safety of using the internet. Parents must sign and return the internet safety form before their child can use the internet.
In our classroom we will have a computer station which will allow students to play educational games. Students will also have access to skills that have been taught and utilize them on the computer.
Running head: COMPREHENSIVE CLASSROOM TECHNOLOGY PLAN
Communication Plan
In the computer station students will be provide with a list of websites they can go to and as we learn more sites they will be posted for ease of access. As a first year teacher it is my responsibility to keep communication open between parents, students and colleagues. This will promote a positive attitude for parents, teachers and other school officials.
Running head: COMPREHENSIVE CLASSROOM TECHNOLOGY PLAN
Integrating Instructional Technology
The pros about technology in the classroom allow the teacher to do whole group instruction using the promethean board, smart board and other electronic devices. The use of these devices allows students to be interactive in classroom activities physically. Children have the opportunity to give written responses using these devices.
Technology in my classroom will be used for doing assessments and recording children's strengths and weaknesses in selected skills. Once children complete assigned assessments, then as an educator I can see where my students really are in reading, math etc. This will allow me to place them in the appropriate group and monitor their progress. The cons with technology is that if students know that the classroom teachers are not actually monitoring them, they will more than like click on anything in order to finish. Another con is that when the weather is impermissible it has the tendency to shut down from time to time. When this happens the teacher must find another alternative. The pros are that student's success can be monitored at anytime. This allows the teacher to create plans according to the students needs.
The main difference between a wired and wireless is the existence of physical cabling. The basic difference between a wired and a wireless network is self-explanatory. A wired network uses wires to communicate whereas a wireless network uses radio waves. Wired networks are easy to set up and troubleshoot, whereas with wireless networks are difficult to set up, maintain, and troubleshoot. Wired networks make you immobile while wireless ones
Running head: COMPREHENSIVE CLASSROOM TECHNOLOGY PLAN
Integrating Instructional Technology
Provide you with convenience of movement. It allows the educator to move around the room freely. Wired networks can be costly when covering a large area because of the wiring and cabling while wireless networks do not involve this cost. Wired networks have better transmission speeds than wireless ones. In a wired network, a user does not have to share space with other users and thus gets dedicated speeds while in wireless networks, the same connection may be shared by multiple users. Wired communication is between two devices via cables. Wireless: the communication between two devices without cables. Not exactly, each method of networking has its own pros and cons. Wireless networks do not use any form of cable. The transmission of data (your files, music, printing to the printer etc) occurs over radio waves just like cordless phones or the Bluetooth headset that came with that snazzy phone you purchased recently.
The major advantage of having a wireless device is the mobility and freedom that comes with it. Moreover, there is less clutter and fewer wires to worry about. But, you sacrifice in most cases on speed and security. Wired networks on the other hand have been around for some time now. Officially known today as the Ethernet, the cables usually connect these devices using cables. The speed and security in this scenario are greatly enhanced. Moreover the overall cost of a wired network is lower, provides high performance and better security than wireless networks. The choice depends on your day to day activities. Wireless networks will not become mainstream anytime soon in office environments. But as home users, wireless networks have become the choice. A little sacrifice in speed or security as a residential user is minimal but
Running head: COMPREHENSIVE CLASSROOM TECHNOLOGY PLAN
Integrating Instructional Technology
for an enterprise environment – well, it becomes a whole new ball game and, pretty detailed too. If a user or a company wants to make a data portable then Wireless networking is the answer. A wireless networking system can avoid the downtime, which may be caused in the wired network. A wireless network is also save your time and efforts in installing the lot of cables. Also, if you need to relocate client machine in your school, you only need to move the computer with wireless network cards .Wireless networking is very useful in the public places, libraries, schools, airports, railway stations where one might find wireless access to the internet (Mahmud, S. A., Khan, S.S., & Al-Raweshidy, H.S. 2010)..
Running head: COMPREHENSIVE CLASSROOM TECHNOLOGY PLAN
Software to Support Assessment
Technology can be used to facilitate the ongoing effort of assessing students learning. In today's schools assessments are taken periodically, whether they are diagnostic or computer based assessments. Some assessments are effective and some are not, so as an educator we must be mindful in determining what assessments will best benefit our students. Assessments must be geared towards the student's grade level, and skills that must be mastered at the end of each grade.
Two types of assessments are formative and summative which can be both used in the classroom. There is a difference between formative assessments and summative assessments.
Formative assessments are used by the classroom teacher on a daily basis. This assessment is beneficial according to the type of assessment given. Formative assessments measure the teacher's ability and implementing daily instruction.
If the teacher see that students are not mastering skills that has been taught then the teacher need to make adjustments with his/her teaching style, this can mean finding new teaching strategies. Formative assessments show the effectiveness of daily learning events that are teacher instructed. If the teacher follow through with the assessments given and use the information, or students feedback it will benefit the student's success in the classroom and the teacher.
Formative assessment supports the skills taught by the classroom teacher. The teacher can use the formative assessment results to see what students have mastered or what they have not mastered.
Running head: COMPREHENSIVE CLASSROOM TECHNOLOGY PLAN
Software to Support Assessment
Teachers can use the data collected from the formative assessment to see what skills need to be re-taught. Formative assessments can easily be viewed by the teacher periodically to see what students are retaining or what they are not.
Types of formative assessments include anecdotal record (evidence can be used or shared with parents during teacher/ parent conferences or for personal observation.
Quizzes, essays, diagnostic tests and lab reports are types of formative assessments. School administrators usually do not review an instructor's formative assessments (Wiltners, James 2007).
Formative assessments are for teachers to stay in tune with their student's performance academically. Formative assessments are used for teacher to improve instructional methods (Technology & formative assessment: Brown, J.: Hinze, S.: Pellegrion, J.W. 21st Century Education. Vol 2. Technology); 2008, Thousand Oaks, CA; Sage p245, 11p.Edited by: Good, T).
Types of summative assessments are final exams, statewide test, national test and entrance exams such as standard achievement test (SAT. Summative assessments should be done only if the student has been taught a skill. Summative assessments can determine what program a student should be in. The program can be an intervention program that helps the students in areas that they are struggling in (By Jennifer Fenn, eHow Contributor 1999-2013.)
The cons of using technology to assess student learning is that as a teacher you wonder are they doing their best, are they rushing through the assessment, is reading taking place, do they understand what they are doing and are they doing critical thinking. Running head: COMPREHENSIVE CLASSROOM TECHNOLOGY PLAN
Software to Support Assessment
The pros of assessments through technology are that you have access to the results right then and it is categorized by skills. Getting the results broken down by skills is a great help for the teacher, because the teacher will know what teacher student needs more practice on or immediately recognize unknown skills. Teachers should not only use technology to assess student learning, they should use formal assessments just as well.
Teachers and the administrator can make grouping decisions, perform individual diagnosis, monitor students progress, carry out curriculum evaluations and modifications, provide mastery, promotion, grading and other feedback, motivating students and determine grades (R.J. Dietel,J.L. Herman, and R.A. Knuth NCREL, 1991).
In general it is not how the student may be assessed; it is what they are being assessed on. Formal assessments should be given if only the teacher taught specific skills. Data in the classroom is and on-going process and it provides teachers and administrators with assistance and intervention teams that can further assist students with their needs.
Data is a series of simple steps which are generally done every couple of months. This data can be used to group students according to their ability. In order for assessments to become beneficial to students and the teachers, the teacher should be consistent in reviewing assessment data. Using data in the appropriate way will show improvement within our students.
Running head: COMPREHENSIVE CLASSROOM TECHNOLOGY PLAN
Software to Support Assessment
Assessments can be beneficial to the teacher, assistance, administrators and the students if used correctly. If teachers follow through with given information from the assessments, we will have more successful students.
Assessments can be a great source of material if used correctly by all staff members. Assessments are a great tool for the students and the teacher.
Teachers should not only use technology to assess student learning because students should always be able to use diagnostic forms when testing. To me it will help students not to just depend on taking assessments on the computer.
As educators we must not stray away from some of the other methods of doing assessments (Mohd, Rosli, Othman, & Ismail 2012).
Running head: COMPREHENSIVE CLASSROOM TECHNOLOGY PLAN
Technology Ethics in the Classroom
Technology Ethics in the classroom has measures that should be taken when students use computers in public places, their classroom or a computer lab. Some of the things teachers and students should be mindful of are internet predators, and inappropriate material. Students should know that the internet is not secure. Teachers can share with students the information gathered from reliable sources about computer usage. Many schools do not have monitored computer security systems that they need to filter all inappropriate websites. Many users have limited protection against viruses, spyware and hackers (LaRose, Rifon, & Enbody, Richard).
In order to protect students and teachers, a computer consent form should be sent home with each student and the teacher should be sure that each student return the form(s) signed. The computer consent for protects the teacher because, if students are on the computer and happen to get in an inappropriate website and it is reported to a higher school official the teacher is protected because the parent gave their child permission to use the computer while at school. These forms should be kept on file and with ease of access to all school officials. Other computer information can be sent home with suggested websites to review. Allow students to give their input about any computer experiences they may have had. Shortcut icons can be added to the computers desktop so that students will have easier access to programs, charts
Running head: COMPREHENSIVE CLASSROOM TECHNOLOGY PLAN
Technology Ethics in the Classroom
can also be posted around the classroom with a variety of websites and as the teacher discovers new educational websites they can be added to the list. We know that students have the tendency to attempt to get into other websites; if students know the teacher monitors them then they are less likely to branch off into other websites. Students should be encouraged not to share their password with friends or classmates and report improper usage of computers to the teacher. As a teacher it is important for students and teachers to know the laws about copyrights. Students should know that copyright forbids others to use other people pictures, books and other types of information for credit. If one uses someone else's information one must be mindful of how much of the other person's information you can use. A teacher must to review all material and know the publisher's copyright procedures.
Most reading series and other books have it written in the book what can and cannot be reproduced. In elementary schools copyrights have not been an issue, but as a teacher all copyright procedures should be reviewed and followed as specified. If a teacher happens to need material copied and it does not give copyright permission the teacher should seek further assistance. Often the teacher can contact the company to get consent to reproduce material or be directed to the reproducible copy. Check for copyright statements on the website. Copyright procedures can be posted in the classroom or where there's a copy machine. All information pertaining to copyrights should be posted in the classroom (Talab & Butler, 2007).
Three ethical practices in my classroom would be internet safety, reinforcement of skills using technology, and accessibility. Internet safety should be implemented first, students must Running head: COMPREHENSIVE CLASSROOM TECHNOLOGY PLAN
Technology Ethics in the Classroom
be aware of the capability that others have outside the classroom and the effect it can have on them, if students have passwords they should not be taught not to share their password with anyone else, because this will allow the other person to view or use their information, take test. When utilizing the computers students will utilize websites or programs pertaining to the lesson that has been taught or what skills they will be working on during the week. Accessibility is a must; students should have easy access to programs whether they are posted throughout the classroom or saved on the computers desktop. This will allows students to spend less time trying to get into sites. (Best Practices for Using Technology in the Classroom). With these practices children will know what is expected and how important internet safety is (DeFranco, J.F. (2011). Teaching Internet Security, Safety in Our Classrooms. Techniques Connecting Education & Careers).
In schools today plagiarism has become a major issue. People have been using other people's idea and are not following the proper procedures. When a person is using someone else's thoughts or ideas it is important to give that person the credit. Plagiarism checker for free can be using others quotes and papers bought off o the internet (Pearson Education, Inc., publishing as Pearson Prentice Hall 1995-2011).
References:
Butcher, Davies & Highton, 2006
DeFranco, J.F. (2011). Teaching Internet Security, Safety in Our Classrooms. Techniques Connecting Education & Careers. Fcit.usf.edu/assessment/basic/basica.html
http://www.indiana.edu/~wts/pamphlets/plagiarism.shtml
http://www.indiana.edu/~wts/pamphlets/plagiarism.shtml
James Wiltner, ehow Contributor, (2007)
Love, F.E. (1996) Communicating with parents: What beginning teachers can do. College Student Journal, 30(4), 440. Majerich, D. M. (2012, September). Retreading the Grades K-16 Coordination Mission Statement: Improving the Traction Along Two- to Four-Year Community Educational Pathways. Journal of College Science Teaching. pp. 6-7 Mohd Nopiah, Z., Rosli, S., Noor Baharin, M., Othman, H., & Ismail, A. (2012). Evaluation of Pre-assessment Method on Improving Students Performance in Complex Analysis Course. Asian Social Science, 8(16), 134-139. doi:10.5539/ass.v8n16p134Pearson Education, Inc., publishing as Pearson Prentice Hall 1995-2011). Talab, R.S., & Butler, R.P. (2007). Shared electronic spaces in the classroom; Copyright, privacy, and guidelines. Techtrends: Linking Research & Practice To Improve Learning, Techniques: Connecting Education & Carers: May2011, Vol 86 Issue 5, p52-55, 4p Technology and formative assessment: Brown, J.: Hinze, S.: Pellegrion, J.W. 21st Century
Education. Vol 2. Technology; 2008, Thousand Oaks, CA: Sage, p245, 11p. Edited
by: Good, T
Wongsaphan, M. (2012). Development of Teacher's Self Learning Package Titled "Students' Thinking Skill Assessment,". European Journal Of Social Science, 31(4), 472-480. www.alicevilleelementaryschool.net http://www.indiana.edu/~wts/pamphlets/plagiarism.shtml