Consumer Behavior Study Guide Essay Sample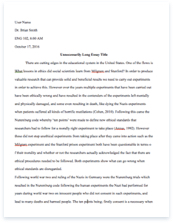 The whole doc is available only for registered users
OPEN DOC
Pages:
Word count: 2776
Category: brand
Download Essay
Get Full Essay
Get access to this section to get all the help you need with your essay and educational goals.
Get Access
Consumer Behavior Study Guide Essay Sample
A. Consumer Behavior – Definition & key components/elements
* Consumer Behavior – the study of how individuals, groups, and organizations select, buy, use, and dispose of goods, services, ideas, or experiences to satisfy their needs and wants.
* An analysis of Consumer Behavior requires you to examine consumer's motivations, thoughts, feelings, needs, wants, desires and actions.
* Consumers are multi-dimensional and their behavior is shaped by cultural, personal, social and personality factors with culture having the deepest influence and being the fundamental determinant of a person's wants and behavior. * Cultural refers to social class, which in the U.S. can mean upper class, middle class, etc. and subculture – nationalities, religions, racial groups, and geographic regions. * Personal refers to factors such as age, stage in life cycle and occupation. * Social refers to family roles, reference groups, and status. * Personality refers to lifecycle and values.
* Be able to describe in your own words, the challenge facing marketers and the steps related to consumer behavior that marketers have to take to convince consumers to buy their brands (Source: second page bottom "attention…action"
* Challenge facing Marketers:
* Finding new and unique ways to attract customers and distinguish a product in today's fast paced world where traditional channels such as television and billboards are not as effective as they once were. * Mainly due to the consumers short attention spans and a shift in media consumption habits to online formats where many elements such as social networks are playing a larger role in consumer's lives.
* Steps to Convince consumers to buy brands
* Attention (a.k.a. awareness) – attract the attention of the customer. * Interest- raise customer interest by focusing on and demonstrating advantages and benefits. * Desire- convince customers that they want and desire the product or service and that it will satisfy their needs. * Action- lead customers towards taking action and/or purchasing.
* Left Brain-Right Brain
* Left Brain – Rational, Active, Realistic (Order, logic, practical) * Right Brain – Emotional, Metaphoric, Impulsive, Intuitive (Creative, Passionate, Imaginative)
* Emotions behind purchasing a brand (Crestor Article)
* Research can help a brand decide how to market a product to a consumer by appealing to a particular emotion. * Research found that most people's brand purchasing choices in the UK are influenced by just 8 emotions (Pleasure, confidence, responsibility, status, effectiveness, individuality, saving, belonging) * Brands can make people feel happy, confident, part of a group, etc. * Women derive greater emotional value in terms of life enrichment than men * Brands targeting men have to work harder to enrich men's lives than one targeting women. * Companies need to analyze which group a new product will be appealing to help drive consumption. * The hierarchy of dimensions depends on gender, marital status, and presence of children. * Less enrichment for married couples with no children than single parents. * People earning less get more emotional value from buying brands.
The Consumer PPT
* Just focus on the dilemma of trying to understand consumer behavior and be able to provide brand examples and explain how they use excellent consumer behavior to be successful.
Brands align themselves with basic human passions; use it to appeal to consumers desires. * Old Spice – Manliness
* Coke – Happiness
* Axe – Sex
B. STP (Segmentation, Targeting & Positioning)
STP Overall – the heart of any market research, needed to evaluate any consumer behavior. * Segmentation * Definition/elements – Dividing the market up into distinct subsets with common needs and interest to select the most appropriate customers to serve. * Necessary because you can't appeal to all customers. * Necessary because consumers are not alike differ. * More profitable to segment than to mass market.
* Types of segmentation –
* Demographic – age, lifecycle, gender, income, education, social class * Psychographic – lifestyle, values and beliefs, personality traits * Geodemographic/Geoclustering – Based on geography and demographics
* Targeting – Identifying your target audience via research, both primary and secondary.
Once segmented, you can target specific customer segments. An ideal market segment meets all of the following criteria: * Identifiable – Who in Market, Unique, Different Marketing Mix for each segment * Fit Company Mission & Resources – consistency with objective. * Knowledgeable – Does segment know product exist, understand what it can do, recognize how to buy? * Sizeable – volume, growth potential, profitable
* Stable- consistent with trends
* Difference between demographics & psychographics  * Demographic is the core starting point and it is used to determine a consumers need for products /ability to buy them. Demographics are left brain-easy to generalize- logical-cost effective. * Psychographic is the icing- ending point. It explains consumers purchase decision /why they make their decisions. Psychographics are Right Brain- Abstract- Difficult-Specific-Costly -consumer opportunities.
* VALS – Consumer Psychographic Segmentation System that uses 3 Primary Motivations (Ideals, Achievement, Self-Expression) to categorize consumers into 8 groups (Thinkers & Believers, Achievers & Strivers, Experiencers & Makers, Innovators & Survivors)
* Ideals – these people are guided by knowledge and principles. * Achievement – these people are guided by things that demonstrate success. * Self-Expression- these people are guided by a desire for social or physical activity.
* Ideals
* Thinkers – Mature, responsible, well educated, well informed, Practical, rational
* Believers – Conservative, conventional, predictable, favor American products, loyal customers, and family oriented.
* Achievement
* Achievers – goal oriented, committed to career and family, conventional, predictable, image conscious, favor prestige products, busy lives, like time saving devices.
* Strivers- trendy, concerned with other people's opinions, money defines success, don't have enough $$ to meet their needs, favor stylish products, impulsive, active consumer. Lack skill and focus to move up in career, education and life.
* Self-Expression
* Experiencers – young, impulsive, energetic, seek variety and excitement, loves sports, exercise, recreation activities, spend high portion of income on fashion and socializing.
* Makers – Fixers, builders, practical people, value self-sufficiency, suspicious of new ideas, unimpressed by material possessions. Buy basic products, prefer value to luxury.
* Innovators – successful, well rounded with high resources, receptive to new ideas and technologies.
* Survivors – few resources, comfy with the familiar, primary concerns are safety and security. Cautious consumers. Loyal to favorite brands.
* Consumption & Benefit Segmentation
* Consumption – Based in usage rate (heavy to light users) and usage situation (Fast moving consumer goods special occasions ie. birthdays). * Benefit – Based on Consumers Needs/ Wants/Desires. (Smell good, look good, feel good). Core or essence of positioning for advertising and marketing communication strategies.
* Positioning – unifying element of each marketing mix. They way you want people to think about your product or service.
* Definition – Deciding where in the segment you can maximize success. "The sweet spot". Understand the current situation and extensive market research is often used to provide the needed information. Benefits of Positioning: Differentiation, Creates Value- customer will pay more, makes you unique and creates a competitive advantage.
* Process
1. Identify the Competitors – requires broad thinking and considering all likely competitors. Competitors can be from other product classes. 2. Assess Perceptions of Competitors – Once competitors are defined, it must be decided how they are perceived by consumers. Market research is used to assess which attributes are important in the decision process.
3. Determine Their Positions – what are our competitors' positions, as well as ours, in relation to important product or service attributes 4. Analyze Consumer Preferences – what are consumers' purchase motives and what attributes are important to them? Determining a consumer's ideal brand or product is one way to assess this. 5. Make Positioning Decision – going through the first four steps should lead to a decision regarding which position to assume in the marketplace. 6. Monitor the Position – assessing how well the position is being maintained in the marketplace
* Different ways to develop positioning strategies
* Attributes/Benefits – setting the brand apart from competition using specific characteristics or benefits offered. Marketers attempt to identify salient benefits which are those that are important to customers in their purchase decisions * Price/Quality – using price as characteristic of the brand. High quality/image pricing can be used as well as value pricing which reflects a very competitive price. * Use/Application – associate the brand with a specific use. This approach can also be effective way to expand usage of a product.
* Product Class – competition can come from outside the product class whereby a product is positioned against another product category * Product User – associating a brand with a type of person or group that uses a product or service. * Competitor – positioning a company or brand against a competitor. Often another form of positioning is used as well to differentiate the brand. * Cultural Symbols – use symbols that have acquired cultural meaning and associating a brand with these symbols to differentiate it from competitors (e.g. Marlboro and the cowboy) * Another positioning strategy (not shown on this slide) is repositioning. It involves altering or changing the position of a product or brand, and usually occurs because of stagnant or declining sales.
* POD VS. POP * POP: attribute or benefit associations that are not necessarily unique to the brand but may in fact be shared with other brands. These include category POP that are essential to a legitimate and credible offering within a certain product or service category and competitive POP that are associations designed to overcome perceived weaknesses of the brand. * POD: attributes or benefits that consumers strongly associate with a brand, positively evaluate, and believe they could not find to the same extent with a competitive brand. These attribute or benefit should be sufficiently desirable, deliverable, and differentiating. * Often, the key to positioning is not so much achieving a POP as achieving POD. The brand does not literally need to be seen as equal to competitors, but consumers must feel it does well enough on that particular attribute or benefit. A light beer presumably would never taste as good as a full-strength beer, but it would need to taste close enough to be able to effectively compete.
* POD Criteria – Desirable, Deliverable, Differentiating.
* Steps in Developing Brand Positioning
* Positioning requires that marketers define and communicate similarities and differences between their brand and its competitors: 1. Determine a frame of reference by identifying the target market and relevant competition 2. Identify the optimal points of parity and points of difference brand associations given that frame of reference 3. Create a brand mantra to summarize the positioning and essence of the brand. Communicate, Simplify, Inspire.
* Brand names
* Individual or separate family brand name: use different brand names for different quality lines within the same product class. Do not affect company reputation if a product fails. E.g., consumer packaged-goods Bisquick, Wheaties. * Corporate umbrella or company brand name: use corporate brand as an umbrella brand across entire range of products. Development costs are lower. Introduce new products with simplicity and achieve instant recognition. Can also lead to greater intangible value for the firm. E.g. Apple, Google, Kraft. * Sub-brand name: combine two or more of the corporate brand, family brand, or individual product brand names. Company name legitimizes, and the individual name individualizes, the new product. E.g. Kellog's Rice Krispies, Apple Mac Book.
C. Market Research – Motivational/Primary Consumer Qualititative Research (Data that cannot be summarized in the form of numbers) * Market Research – The systematic design, collection, analysis, and reporting of data and findings relevant to a specific marketing situation facing the company.
* Objectives: help companies better understand the customers and markets. These insights are the how's and why's certain things happen in the market.
* Primary Consumer Qualitative Research – Individual studies relevant to a specific marketing issue(s) facing the company or brand. Ex. Would customers be interested in our new product and how much would they be willing to pay?
* Primary Consumer Qualitative Research Steps: First two steps are the most critical
* Exploratory Consumer Research: offers firms the opportunity to narrow their questions and thus arrive at a better research strategy. Best way to uncover consumers' attitudes toward their product/service.
* Focus Groups and interviews
* Focus Groups Details
* 8-10 participants and a moderator/researcher/analyst, usually 2 hours * Focus on or explore a particular product or product category * Participants are encouraged to discuss their reactions to products and service concepts or new advertising/marketing campaigns * Focus Group 30 respondents in one day vs. individual interviews 30 respondent in 5 days * Respondents are recruited based on consumer profile – using screener questionnaire * Client decides who should participate in focus groups
* Focus Groups provide a greater number of new ideas and insights than interviews
* One-on-one Interviews
* Lengthy, non structured, between one respondent and highly trained
researcher * Provides insight for positioning or repositioning products * Interviewer strategy is to minimize their talking time
* Interviewer must establish a relaxing atmosphere to encourage respondent * Interviewer must probe
* Focus Groups Advantages & Disadvantages
Advantages
* Depth of Information
* Flexible "Build"
* Low Cost
Disadvantages
* Requires an Expert Moderator to get info needed
* Limited Sample Size
* Participants Acquainted
* Potential for Moderator Bias
* Moderator of Qualitative Research (interviews & focus groups) * Moderator Tasks:
* Introduce purpose and goals of group
* Instruct participants about the process
* Direct the discussion
* Ensure the group keeps on track
* Ask active balanced questions
* Probe and motivate responses
* Follow moderator guidelines
* Listen more than they talk
* Projective Techniques & Exhibit 2.1
* Present stimulus to respondents and their reaction to or description of the stimulus reveals their inner feelings. * Typically used in One-on-one interviews when consumers are unable or unwilling to share real thoughts and feelings. * Utilized when direct questioning is unsuccessful or you think
direct questioning will not reveal true thoughts feelings or motivations.
* Types of Projective Techniques
* Completion Tasks – Same use as word association but easier and provides more insight.
* Sentence Completion
* Story Completion – ideas for new products or communication themes can be generated.
* Cartoon Completion
* Word Association – used when marketers want to know what certain words mean to consumers. * Third Person – Describe what your friend might think, feel, or do * Typical User – describe the typical user of this product * Brand Analogies – If this brand were an animal which one would it be.
* Image Creation/Interpretation
* Picture Sort- sort pics to reflect their association with different products * Picture Interpretation (TAT) – tell a story about this pic
* Picture Drawing – draw pic to represent your thoughts and feelings
* Role Playing – Appropriate for focus group.
* Laddering – process used to identify the underlying links between features, benefits and valued end states. Repeatedly asking the consumer why something is important to him or her. * People answer question in this order 1. Physical attributes, 2. Benefits, 3. Needs, Wants, Desires. * Laddering get us to #3.
* Means-End Chain – maps the relationship uncovered in the interview between features, benefits/disadvantages and valued end states.
* Qualitative vs. Quantitative Research
Quantitative Research
1. Purpose – Describes the targets, characteristics, and demographics. Get
reactions to specific elements, confirm strategic marketing decisions. 2. Questions – Closed Ended, Pre-defined
3. Methods – Surveys – Online, Phone, self-administering. 4. Sampling – Large probability.
5. Data Analysis – Statistical Methods.
Qualitative Research
1. Purpose – Provide insight – particularly for new products, identify positioning – unearth /develop strategy aimed at the target., define objectives/wording for quantitative research 2. Questions – Open Ended, unstructured
3. Methods – Interviews, Focus Groups
4. Sampling – Small universe
5. Data Analysis – Transcript, tapes, Identify recurring themes
* Tips on how to conduct handout Qualitative Research
1. Ingratiate yourself – Eye contact, thank them for their time at beginning and end, and establish rapport and trust. 2. Minimize writing and maintain visual contact.
3. Avoid yes/no questions
4. Think of what actions you can take using the information you gather 5. Listen and Have a clearly defined objective
6. Include deeper probes to get opinions and feelings
7. Formulate an interview guide with mostly open ended questions 8. Think about types of techniques to use – laddering, projective, etc. 9. Guide should lead up to the most important questions to build momentum and comfort