Consumer Home Appliances – Refrigerators Essay Sample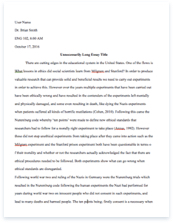 The whole doc is available only for registered users
OPEN DOC
Pages:
Word count: 2819
Category: brand
Download Essay
A limited time offer!
Get a custom sample essay written according to your requirements urgent 3h delivery guaranteed
Order Now
Consumer Home Appliances – Refrigerators Essay Sample
Introduction
A refrigerator (often called a "fridge" for short) is a cooling appliance comprising athermally insulatedcompartment and a mechanism to transfer heat from it to the external environment, cooling the contents to a temperature below ambient. Refrigerators are extensively used to store foods which deteriorate at ambient temperatures; spoilage from bacterial growth and other processes is much slower at low temperatures. A device described as a "refrigerator" maintains a temperature a few degrees above the freezing point of water; a similar device which maintains a temperature below the freezing point of water is called a "freezer". The first known artificial refrigeration was demonstrated by William Cullenat the University of Glasgow in 1748. It seems inconceivable that less than 25 years ago, refrigerators were classified as luxury items in the Indian lexicon. But such are the benefits of economic emancipation that yesterday's luxuries are today's necessities and so it has been with several other products in India. The refrigerator, today, quite simply is an indispensable item of everyday use.
The refrigerator market has registered almost 40% growth over the last 4 years – from 3.3 million units in 2004/05 to 4.5 million units in 2008/09. With growing disposable incomes and a low penetration level for the category (34% even in urban India), the market is set to explode in the coming five years. Refrigerators have been manufactured in India since 1950s.Till the 1980s, players like Godrej, Kelvinator, Allwyn and Voltas controlled almost 90% of the market. Earlier, the white goods sector was categorized as a luxury goods industry and was subject to oppressive taxation and licensing. The situation changed after the liberalization of the Indian economy in the early 1990s. The government removed all restrictions, and now there is no restriction on foreign investment, and licenses are no longer required. Post-liberalization, a number of foreign companies entered the market and many domestic players also diversified into refrigerators.
BPL and Videocon who already had a presence in the consumer electronics market, leveraged their strengths to enter the durables sector. In India, refrigerators have the highest aspirational value of all consumer durables, with the exception of televisions. This accounts for the high growth rate of the refrigerator market. The refrigerator market of India is growing at a rapid rate, making it one of the most promising industries of India. In the last few years, refrigerator industry has witnessed drastic changes in terms of technology, consumer demand and competition. The entry of multinational players in the Indian refrigerator market has further given a new direction to the industry with new and innovative products to compete with the domestic refrigerator manufacturers.
With the vast population, increasing disposable income and improving life style of Indian population, the refrigerator market is anticipated to witness a CAGR of around 25.7% during 2012-2015. The refrigerator market has been growing at a rate of about 15% per year, while the consumer durables industry as a whole has grown at almost 8%. The size of the refrigerator market is estimated to be 3.5- 4 million units approximately, valued at Rs 50 billion. The domestic penetration rate of refrigerators is about 9%. The penetration of refrigerators is considerably higher in urban areas, which account for 75% of the demand, with rural areas constituting the other 25%. The demand is also higher in the northern and western parts of the country than in the east. The south also has high demand as the warmer weather of the south requires a refrigerator running throughout the year.
Market Size:
Refrigerators are of two types:
1.Direct cool Refrigerator: Cooling comes from the compressor only, need to defrostthe ice when the frost created inside the freezer. 2.Frost free Refrigerator: A combined fridge/freezer which applies the frost freesystem to the freezer compartment only is usually called "partial frost free", while onewhich also applies it to the fridge compartment is called "total frost free". The latter features an air connection between the two compartments, with the air passage to thefridge compartment regulated by a dumper. In such a way, a controlled minor part of thedry and fresh air coming from the dynamic cooling element located within the freezer can reach the refrigerator Their market shares as follows.
The total Indian market was at 8.4 million units in 2010-11, a 15 percent increase from 7.3 million units in 2009-10. The contribution of frost-free segment has been gradually increasing, with a 23.75 percent share in 2010-11. Direct-cool segment, albeit on a gradual decline, continues to dominate with a 76.25 percent share.
TRENDS
* Over the review period, India continued to prosper economically with strong growth rates, enabling more rural and semi urban households to afford refrigeration appliances. Rising prices over the review period proved to be a major concern for manufacturers. Despite the price concerns, refrigerators continued to grow steadily, achieving growth rates of 17% and sales of over twelve million in 2013.
PROSPECTS
* There will be huge potential in rural and semi-urban areas for manufacturers in refrigeration appliances to tap in to. As of 2012, only 23% of households had fridges and 8% had fridge freezers, leaving considerable scope for further penetration, especially in rural areas.
Demand of Refrigerators (Figures in '000)
| 1995-96 | 2001-02| 2005-06| 2009-10|
Refrigerators| 1,850| 3,006| 4,335| 6,774|
Penetration of Refrigerators (Number of households owning goods per '000 households)
| 1995-96 | 2001-02| 2005-06| 2009-10|
Refrigerators| 86.1| 134.0| 160.7| 224.9|
Indian Refrigerator Market:
•Estimated mainly at Rs.2750 cr
•Catered by mainly 10 Brands
•Annual Capacity estimated around 4.15 million units
•Running head of demand of 1.5 million
Top selling refrigerator brands in India
There are various models of refrigerators of different sizes in the market. Some of the top selling refrigerator brands and their market shares are as follows:
1.Godrej
History:
Godrej pioneered the refrigerator industry in India in 1958 – in fact, it was the first Indian company to manufacture refrigerators. Over the next few decades, the company garnered a lion's share of the market on the back of its demonstrable reliability and performance. Supported by a philosophy of innovation, Godrej launched refrigerators with PolyUrethane Foam (PUF) in 1989, which went on to become an industry benchmark. Market expansion and competition from foreign brands in the 1990s only helped to invigorate it and once again brought to the fore its pioneering spirit. Godrej refrigerators met these challenges with its own product development. In 1996, it unveiled the first-of-its kindrefrigerator model in India, the 260-litre deepdoor refrigerator; it followed this in 1998 with the roll out of a 400-litre refrigerator in the frost-free range.
This was, at the time, the largest refrigerator ever to be manufactured in India. Godrej raised the bar yet again in 2001 with the launch of the all-new Pentacool range.With its 5-side cooling, these refrigerators were generations ahead of several brands in technology. The spate of innovations continued with thelaunch of Godrej Eon in 2006 – once again setting new benchmarks in the cooling space. Having more than held its own against global competition the company is today, set to accelerate its growth by catering to the needs of the young Indians with its promise of brighter living. It is basing its success on the strength of the fact that no one knows the Indian consumer better than Godrej and no one can, therefore, make products that truly touch their hearts and souls. Logo:
Slogan:brighter living
Brand Ambassador:Aamir Khan
CEO:Pirojsha Godrej
The Indian refrigerator market-size is pegged at 8.5 million units with over Rs 9,000 crore per annum. "About 70 per cent of it is comprised of single door products and 30 per cent double-door," adding that 74 per cent of Godrej's sales came from single-door and 26 per cent from double-door refrigerators. 18 per cent of the sales revenues of Rs 2,400 crore in 2012 come from refrigeration business alone. Refrigeration market is growing at 10-12 per cent annually.Godrej Appliances has two manufacturing facilities at Shirwal in Maharashtra and Mohali in Punjab, which together have an installed capacity to make 2.7 million refrigerators annually.
Promotion:
Despite the high heritage quotient it enjoys, Godrej is a firm believer in the power of communications. It spends nearly 5% of its turnover on advertising, using innovative media vehicles and icons the young urban Indian can empathize with. Godrej has sought to exploit two of India's biggest passions –Cricket and bollywood – to connect with consumers.The brand was closely involved with the IPL series, crickets' high point in recent years, and with films and movie stars. Its tie-up in the film 'Luck By Chance' and Soha Ali Khan anchoring Khelo Jeeto Jiyo, a TV show promoting Godrej products, have yielded exceptional results. These have been further strengthened by Godrej's brand ambassador, the vivacious Priety Zinta. With consumers getting net-savvier, Godrej Appliances has launched consumer-help sites such as www.myhomeairconditioner.in, www.myhomemicrowaveoven.in and www.myhomerefrigerator.in.
These are designed to empower customers to take knowledgeable decisions when selecting a brand to fit their special needs. Godrej has also developed a series of consumer-centric initiatives which has on the ground over 500 trained personnel who go door-to-door discharging an advisory role. Godrej is the only appliances company which has an round-the-clock, around-the-year call centre where customers have a human interface and can register a service requests. More than 400 service centres across India are usually able to attend to complaints within two hours. Brand Values For a company that's been a pioneer in the appliances industry for more than half a century, curiosity is more than just a word. It's the desire to search, find, understand and innovate.
This has resulted in several path-breaking and, by now, familiar technologies – PUF, Pentacool, Cool Shower, DAC and i-Sense. For Godrej curiosity is the elixir of life, it defines the new Godrej Eon and keeps the company young, eager and motivated. It's what helps Godrej act as a bridge between 100 years of history and tomorrow. In its celebrated and fêted past it is an organization rooted in the enduring values of trust and reliability; in its modern and contemporary avatar it is an organisation reaching into a future full of promise and opportunity.
Things we didn't know about Godrej Refrigerators:
* National Readership Survey (NRS) data shows that every third household in India owns a Godrej refrigerator * No other refrigerator company in India, other than Godrej, manufactures refrigerators that are 100% CFC, HFC and HCFC free * Godrej introduced coloured refrigerators in the country. It was also the first company to launch designer refrigerators – draped with vinyl sheets – that could be changed * Godrej was the first consumer durable company to introduce branded service care under the Godrej SmartCare brand
2. LG refrigerators
History:
The company was originally established in 1958 as GoldStar, producing radios, TVs, refrigerators, washing machines, and air conditioners.[4] The LG Group was formed through the merger of two Korean companies, Lucky and GoldStar, from which the abbreviation of LG was derived. The current "Life's Good" slogan is a backronym. Before the corporate name change to LG, household products were sold under the brand name of Lucky, while electronic products were sold under the brand name of GoldStar (Hangul:금성). In January 2009 LG was able to buy the domain name LG.com, for a price reportedly to be more than $100 million, placing it among the companies who own their two letter brand's domain name. Logo:
Slogan: Life's Good
CEO: R S Kim
Revenue contributions from refrigerators are expected to increase to Rs 5,300 crore in this year compared to Rs 4,570 crore in 2012 with almost 16% rate of change. LG is another top manufacturers that produce a wide range of models of refrigerators with advanced technology. This brand of home appliances are in demand. LG produces single door refrigerators, double door, multi door and lso side by side refrigerators. >. The cost of single model refrigerators is in the range of Rs 13,000 to Rs 22,000. These single door ones are best suited for families of middle income group. These models have stylish looks with space-saving compact size.
>The starting price of double door fridge is Rs.17,300 and the highest price is around Rs.59,000. The LED lighting of these fridges help in power saving and are made of advanced technology with reversible door. The multi-door refrigerators have spacious compartments which easily accommodate different sizes of bottles. The highest price of this model of fridge is Rs.96,000 while the lowest price is around Rs.40,000. These models are best suited for the families of higher income groups or business class people. >The side by side door LG refrigerators are the latest models and these are on high demand in the present days. The cost of these fridges range from Rs 72,000 to Rs 1,89,000. These models have a water and ice dispenser with an Inverter linear compressor and comes with 10 year warranty. These fridges enrich the kitchen and add to the beauty of the house. 3.Whirlpool
History:
The Whirlpool Corporation was founded in 1911 by the Upton Brothers: Louis, Frederick and Emory, and was originally named Upton Brothers Machine Company. In 1948, the Upton Brothers Machine Company changed its name to the Whirlpool Corporation. Whirlpool is a publicly-owned company (NYSE:WHR) headquartered in Michigan.
Whirlpool is one of the top manufacturers of many of the home appliances with a wide range of refrigerators in the market. There are single door ones, double door ones and even multi door refrigerators.
Logo:
Slogan:Work Globally, Act Locally
Brand ambassador: Kajol
CEO: Arvind Uppal
4.Samsung
History:
From its inception as a small export business in Taegu, Korea, Samsung has grown to become one of the worlds leading electronics companies, specializing in digital appliances and media, semiconductors, memory, and system integration. Today Samsung's innovative and top quality products and processes are world recognized. Samsung is one of the top brands that deals with various products and it has a wide range of models of refrigerators with advanced technology. Samsung Began washing machine and refrigerator production in 1974. Logo:
Slogan:ek fresh soch
Brand Ambassador: Priyanka chopra
CEO:B D Park
1. Direct Cool:
This model has a 5 star glass and is a single door type. It comes with glass shelves and a base stand drawer. This model best suits the families of middle income group who feel the necessity of owning a fridge. 2.Frost Free:
This is a double door model which comes with durability and energy efficiency as well with long period of food preservation. This model of fridge has glass shelves and LED light as well. There is a 2nd veg box with multi-storage basket. The price range is from Rs 21,000 to Rs 65,000. This model is ideal for those who want to go for a higher and stylish model for extra few bucks.
3.Bottom Freezer:
This is also a stylish model with double doors and it has a silver nano anti-bacterial coating on the inner walls which helps in destroying 99.9% of bacteria. It costs Rs.45,000 and best suits for those who want to go for a higher end.
4.Side by Side door:
The cost of side by side model ranges from Rs 65,000 to Rs 1,79,000. This is a stylish model enough space for food storage and separate drawers to avoid food mixing. There is a flushed door with very little gaps in-between the apertures.
5.French Door:
The price range of this model is Rs 85,000 to Rs 1,70,000. This is a luxurious model with stylish look. This has a digital Inverter Compressor and an external electronic control with LED light. This model best suits a modern stylish kitchen.
5.Other brands
Besides these top four brands in the Indian market, there are other models from good brands as well. Some other good brands of refrigerators are Videocon, Voltas, Hitachi, Panasonic and Sharp. Most of these brands come with modern features which best suits a modern kitchen and meets with the requirement of the costumers. There are single door ones, double door models and also side by side door models from also all the top brands.
CHALLENGES AND OPPORTUNITIES
The Challenges
At its present structurethe total tax incidence in India even now stands at around 25-30 per cent, whereas thecorresponding tariffs in other Asian countries are between 7 and 17 per cent. Population that lives in its villages still remains relevant for someconsumer durables companies. This India, at least a large proportion of its constituents, still buystraditional refrigerators being unaware of frost free refrigeratorsinto these rural markets has a considerable cost component attached to it.Companies not only have to set up the basic infrastructure in terms of office space, manpower, but also spend on transportation for moving inventory. Even LG and Samsung, which are touted as having the largest