Context: Steps to Success Essay Sample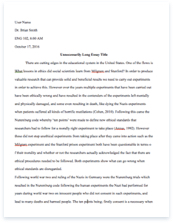 The whole doc is available only for registered users
OPEN DOC
Pages:
Word count: 1128
Category: goals
Get Full Essay
Get access to this section to get all help you need with your essay and educational issues.
Get Access
Context: Steps to Success Essay Sample
Majority of people aspire to lead a successful career and life. But what is success and how can we fulfil such desires in life? Success is defined as an achievement of intention; the accomplishment of something planned or attempted. Your future and journeys in life could differ for the better if you take initiative and change your perspectives on aspects such as attitude or your view of things as that could help you achieve a successful journey. Undertaking this procedure to attain a successful goal in life will also take time, effort and commitment as to accomplish a satisfying result will be a journey that is long but satisfying in the end. Step 1: Desire
Become desirable. In order to become more desirable towards your future goals you need to become dissatisfied with where you are at. Your attitude is the strongest aspect about you, therefore being dissatisfied of your current position will motivate you to become more desirable towards being satisfied; whether it is being disappointed with your 80% average on tests and exams or dissatisfied with your current wage, these dissatisfactions will evoke you to change for a better future. Bill Cosby was a man that had achieved numerous goals in his life time; he was an American comedian, actor, author, television producer, educator, musician and activist and he had quoted 'In order to succeed, your desire for success should be greater than you fear for failure.' Step 2: Documenting Goals
Write down your goals. This is vital as then you are certain and sure that these are the goals you want to succeed. Habakkuk said, 'Write the vision and make it plain'. Study shows that only 15% of Australians have their goals written down and reviewed daily, this may be why 15% of Australian are successful in earning 85% of all the wealth in Australia, and also the reason why that the other 85% of Australians are sharing 15% of the wealth. Step 3: Clarification
You must be clear of your objectives, goals and your aims for the future. Clarifying these goals would enable you 40% of the success already! The clearer your aims are the stronger your passion and faith. Making these objectives clear will help focus your attention on the information that will be beneficial towards your goals. You must be able to see your end-result undoubtedly. When I was able to make my goals clear it was really effective as I was able to focus more on the clearer goals rather then the broader one; aiming for above 90% on my chemistry SAC, rather then aiming 90% for all my subjects. Step 5: Create plans
To be able to achieve these goals you must create plans to succeed in these goals. 'Success is dependent on effort' – Sophocles one of the most influential writers of ancient Greek; and this is true as only when dreams become plans and those plans are put into practice do those dreams manifest into our realities. Succeeding these goals and seeing the result would be a more straight forward and simple if you know what you wanted and how you are going to achieve it. Creating a list of plans will enable the path to accomplishing your objectives and goals to be more efficient and will guarantee definite success if you are committed to this plan.
Step 6: Change your thoughts
The procedure and journey of making your goals successful will commence when you start to change. It's not so much changing who you are as a person but more of changing your mind and changing your thoughts towards fulfilling these goals. If you want a different result, different from your original, you will have to do things in a different manner. Although different transformation of thought will differ depending on how big and ambitious your goals are. If your goal was to receive a 95% and above for each test it will require more significant changes then achieving a score of 80% average of tests. It is crucial that you stay focused on your goals and objectives. Step 7: Decision making
You need to make precise and conscious decisions to focus your thoughts and your attention on what you want in life. Your choices and decisions will impact many people as well as yourself and your goal. You must be confident in your choices, even if that choice wasn't the right path to take make it one because if you portray negative attitudes and thoughts about it, it will consequently impact your overall performance and may shift your thoughts. Don't waste time by focusing on things that you do not want or want to achieve in life. Focusing on one goal is the aim as you are committed and 100% involved in fulfilling these goals. By giving things you don't want in life attention you are drawing yourself away from that personal goal. Step 8: Don't wait
Suffering is what causes people to change. However don't wait until you have suffered enormously, that you must change. Do it before that happens. Channel any frustration into a vision of your successful future. A quote from Pablo Picasso a famous painter 'Our goals can only be reached through a vehicle of a plan, in which we must fervently believe, and upon which we must vigorously act. There is no other route to success.' Suffering and frustration is although sometimes healthy, because you could utilise them to push yourself towards fulfilling your dreams. While becoming dissatisfied with your current position, also utilise your failures as a guide to success, use these failures as a spring board that will help motivate and assist you in yearning these future goals further. Your level of desire will determine how well or poorly you do everything.
Step 9: Take action
Take action immediately. Keep your goals in mind and find ways to and you will eventually fulfil your deepest desires. If you properly plan for the goal, plan for success and change you will accomplish what your heart desires. You may be face challenges from the people around you and this may cause a step back in reaching your goals, be prepared and embrace these step backs and use it to your advantage and better yourself. The most successful people accept a drawback but still continuously remain committed to their goals. As Pablo Picasso had said 'Action is the foundational key to all success.' Everyone's journey in life may differ depending on the way they approach their life aspirations. But majority of successful people are able to achieve a goal if they create a plan and stay committed to it. Consequently you may lead a very successful future if you put your mind to it.