Corporate Social Responsibility: Banyan Tree Holdings Essay Sample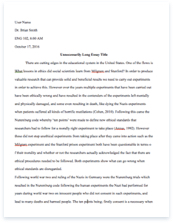 The whole doc is available only for registered users
OPEN DOC
Download Essay
A limited time offer!
Get a custom sample essay written according to your requirements urgent 3h delivery guaranteed
Order Now
Corporate Social Responsibility: Banyan Tree Holdings Essay Sample
In today's business environment, a firm's survival is dependent on how it responds to its stakeholders; CSR is a way that response is communicated. This paper explores whether CSR is necessary for the survival of Banyan Tree in today's environment. We will evaluate the possible ways that CSR benefits the company and show that CSR is not necessary for Banyan Tree's survival but it does play a strategic role in building brand equity along with a sustainable business.
Introduction
Corporate Social Responsibility (CSR)
There are multiple interpretations of what CSR means, and while there is no set principle, we have defined CSR as the duty of a corporation to create wealth in ways that avoid harm to, protect, or enhance societal assets for the purposes of discussion.
Prevailing approaches to CSR were disconnected from strategy such that it obscured many opportunities for companies to benefit society . The outlook of CSR has changed since and modern business organizations have started to incorporate CSR, both internally and externally into their operations, aiming to achieve sustainable business development. This evolution arose due to increasing governmental regulations and societal expectations regarding the operation of companies, thus creating a divergence in business performance and expectations. CSR facilitates businesses in narrowing their performance-expectation gap .
In the modern business environment, companies do not only compete on price and quality of service, they need to be aware that stakeholders are increasingly discerning of how a firm handles environmental and social issues . Taking into consideration the performance-expectation gap, firms aim to formulate their CSR initiatives to meet stakeholders' expectations. Typically, CSR is viewed as a cost to the company, but it can also be a source of opportunity and competitive advantage that is essential for the company's success in today's increasingly competitive industry.
Survival refers to the state of continuing to exist , while sustainable development refers to development that meets the needs of the present without compromising the ability of future generations to meet their own needs . CSR is the application of sustainable development to the activities and accompanying responsibilities of businesses.
CSR Model
Figure1. CSR Model
This CSR model will be the framework used to evaluate Banyan Tree's CSR initiatives. It is based on 3 broad aspects of Environment, Society and Economy.
The economic aspect is attributable to the understanding of the direct tangible impact on the company and its relevant stakeholders. The social aspect largely refers to the societal impacts the company's initiatives have on their employees and the community. The environmental aspect is to examine the impacts of CSR on the natural environment Effectively overlapping the three aspects will ensure the achievement of sustainable business development through CSR.
Banyan Tree and CSR
Banyan Tree Holdings (BT) was started in the 1980s after the founders Ho Kwon Ping and Claire Chiang took over Bang Tao Bay, an abandoned tin mine, and transformed a highly polluted site into a wildlife haven. Mr. Ho believes that the more affluent populace have a responsibility to use the means available to them to contribute to the economic development and betterment of people's livelihoods in places that need improvement . BT was founded with the core value of driving sustainable development ; their strong belief in sustainable development and commitment to CSR is palpable as it continues to achieve extensive success in the hospitality industry . This value rests on a triple bottom line of economy, society and the environment . Mr. Ho attributes BT's success to strategic brand building, deftly executed with CSR .
BT aims to achieve success in business that is grounded in good management practices as well as excellence in corporate responsibility . BT is greatly influenced by its founders' vision of a successful corporation that creates meaningful benefits for society. Varying in their natures and degrees of influence, BT is cognizant of their various stakeholders concerns and addresses them accordingly.
Banyan Tree Holdings has been a publicly listed company since 2006. Their business model includes hotel investment, hotel management, spa operations, gallery operations, hotel residences, property sales, design and other services, and real estate hospitality funds. For the purpose of discussion, this paper will focus specifically on BT's resorts in the Maldives, and their two main CSR initiatives – Embracing the Environment and Empowering People. We will analyze BT's CSR approach to business, a possible source of its edge, how it might affect its survival and ensuring sustainable development in today's environment.
CSR Initiative 1: Embracing the Environment
Overview
Over the last decade, the notion of eco-tourism has swept the globe; affluent travellers are increasingly demanding a green experience with 74.5% saying that a hotels environmental policies influence their decision to stay there . Adopting environmentally friendly approaches to CSR keeps BT competitive as they deal with increasing operating costs . BT has also established its intent in ensuring environmental sustainability . The remoteness of the Maldivian resort also means there are recognizable resource constraints that Embracing the Environment can alleviate. Some initiatives that BT has undertaken are the frequent coral clean ups, turtle protection efforts, strict waste disposal methods, and their group-wide initiative, Greening Communities.
Analysis
In 2007, Banyan Tree launched a group wide effort to monitor and systematically reduce the carbon emissions from its resorts. Much of their efforts is internally focused, and has led to reduced energy and water consumption by each resort and enhanced waste management practices . BT has ensured the health and safety of workers who live and work on the Maldivian resort by employing strict waste disposal methods as well as restricting the use of chemical products for cleaning. This ensures that resort employees are not subjected to contamination of their drinking water and living environment.
While there may be some cost savings in relation to the lower energy and water consumption, it is not significant enough to say that this benefits BT's bottom line. We feel that these initiatives do not give BT a distinct competitive advantage over their competitors in the Maldives as resorts in the luxury market segment compete based on guest experience and customer loyalty.
We do note that CSR may have other effects in maintaining the serenity and clean environment of the resort as well as other health related effects on guests and employees. Moreover, commitment from employees has a direct correlation to a company's status on corporate citizenship , albeit a unique and small contribution to overall job satisfaction. BT has acted on their belief of environmental responsibility through Community Clean Up Days . BT's associates conduct beach and habitat clean ups to ensure the natural environment is preserved in its most pristine condition. Via the Greening Communities program, locals and guests are invited to plant two thousand trees at each resort annually. Through such initiatives, BT hopes to reach out to the community to impart the importance of environmental awareness and the hazards of environmental destruction.
Acknowledging the impact of building a resort in an area with a delicately balanced biodiversity that can be disrupted through improper development, BT has engaged a team of marine biologists to study marine life and work on reef-building projects such as the Necklace and Barnacle projects at Angsana Ihuru, a BT resort on Maldives and at their Maldives Marine Conservation Lab.
Similar to Greening Communities, the abovementioned initiatives may indeed beautify the surrounding environment and aid in the development and conservation of marine life but they do not benefit BT's profits directly. In fact the most immediate beneficiaries are the divers who are able to appreciate the marine life underwater.
Evaluation
Embracing the Environment is BT's way of expressing its Corporate Citizenship philosophy with regards to the environment. These efforts benefit the economy, society and the environment, but we are doubtful if they can aid in the survival of the firm in a meaningful way.
These initiatives affect the environment directly by keeping it clean as well as to improve on its current state. Society is better off by having less polluted waters and an awareness of the importance the environment holds for their economy.
By allowing guests to participate in their turtle projects, where baby turtles are released into the wild after hatching , BT enhances the guest experience and strategically leverages on CSR to impact bottom line and customer loyalty. We suggest that BT can further derive economic value from the effects of its CSR by incorporating initiatives, such as coral clean ups, into scuba diving courses and underwater tours to its bevy of guest services. However, it is important to note that monetary savings from increased operational efficiencies does not contribute significantly to bottom line.
CSR develops social value for BT as it enables a closer relationship with the community, however its effect on survivability is not readily seen. On a deeper analysis, one could observe that the trees do indeed beautify the environment of the resort but its impact is unlikely to be significant in a way that travellers are drawn to them over competitors. BT's initiatives are geared towards creating an informal social contract with the community and ensuring sustainability in terms of attracting and retaining employees .
In conclusion, although this CSR effort is directly in line with BT's core philosophies, it does not provide tangible benefits for the firm. While not essential to the survival of the company, it is essential for the sustainable development of the firm as it maintains the environment for future generations. However, if BT is able to strategically incorporate these initiatives into their operations, there might be greater economic benefits, shifting from a sustainable natural and built environment model to a sustainable business model.
Figure 2. CSR Model for Embracing the Environment
CSR Initiative 2: Empowering People
Overview
An economist and a sociologist respectively, the founders of BT, Ho Kwon Ping and Claire Chiang, seek to be an agent of social and economic development through responsible tourism . This branch of CSR is seen to be in line with BT's triple bottom line of economy, society, and environment and is grounded in their founding values of creating long-term value for multiple stakeholders. Contributing to the empowerment of people has been an enduring cause of BT, ensuring that people who require the most help receive it. Recognizing the need in the community, BT has initiated various measures such as their Banyan Tree Galleries and Seedlings projects among others.
Analysis
Incorporated in 1994, the Banyan Tree Gallery (BTG) is a retail arm of BT that is committed to supporting indigenous artistry livelihoods of village artisans . Based on the vision of preserving and promoting traditional craft skills from the local communities, BTG provides a global marketing platform and sales network for locals to sell their handicrafts, conserving the community heritage and sustaining livelihood through gainful employment.
This CSR is unique as BTG is a for-profit enterprise that is also able to achieve social goals. Its contributing revenue in 2007 was S$10.7 million . While that is a significant amount, it is to be noted that most of the Gallery's sales are a result of increased hotel occupancy and higher transaction volumes. Therefore, we infer that sales are ultimately dependent on BT's ability to draw in tourists who are able and willing to spend.
Though this initiative benefits the community and Banyan Tree financially, it would be presumptuous to claim that it is necessary for survival. BT's main draw will still be its unique guest experience. In addition, we question whether BT remunerates these artisans equitably as they could be exploiting the labor of the locals by paying low wages and inflating the prices of their products through cause marketing to achieve such results.
In 2007, BT launched the group wide initiative, Seedlings. It adopts a holistic approach for nurturing young people at risk of societal exclusion by providing them with the motivation and means for completing their education, and thereafter successfully entering the labour force . BT views Seedlings as a way of providing financial and social development .
It is important to note that with only 55 mentees and 13 participating hotels as of 2011 , there is little impact on turnover and moreover, bottom line. Although a respectable initiative that contributes towards BT's brand image as a responsible business, Seedlings is limited in reach and scope. We view this CSR as a strategic initiative BT uses to promote its image of being socially conscious.
Evaluation
This range of CSR initiatives are in line with BT's CSR vision of driving sustainable development in the Maldives. BTG and Seedlings benefits BT's profits and society in meaningful ways. However they are limited in scope towards environmental impact.
BTG's contribution to BT's revenue is not essential for their survival as the revenues from the Gallery sales do not significantly affect their overall net income, BT's core source of revenue would still be its hotel investments . Though it is a strategic initiative, it has minimal impact on BT's operations and it contributes more in terms of boosting its reputation as a responsible business.
We perceive that BTG uses forms of cause marketing to increase their brand value as well as to reach out to the socially conscious. These efforts may generate some form of intangible benefits for BT. Contributing to the community by providing employment and educational opportunities, could help increase BT's brand value and possibly strengthening consumer loyalty Moreover, implementing CSR initiatives may also help to attract and retain employees as the reputation of employers is becoming crucial in this modern world .
In conclusion, BT has recognized that it can help the community surrounding the resorts and have undertaken several initiatives in this area in hopes of aiding the community at large. CSR initiatives are not only about philanthropy but translating these ideas into practical business strategies . BTG is indeed exemplary of this philosophy. However, the adoption of such initiatives is also in hopes of meeting the needs of stakeholders and in part, impacting bottom line. Nevertheless, BT's contribution to the society and economy is important in its strive for sustainable business development.
Figure 3. CSR Model for Empowering People
Limitations
For this report, we have limited our analysis of BT's CSR initiatives to the hotel management division and gallery operations, specifically CSR in the Maldives. While an in depth research and analysis of all of BT's CSR initiatives could have given us a more holistic view of its performance, we could not do so due to space constraints. Despite conducting an interview with the Coordinating Director of CSR for Banyan Tree Global Foundation, there still lies a problem with imperfect information. The representative could have withheld certain information in order to promote his opinion of how BT's CSR is received in the community.
Secondly, we could not effectively quantify the intangible benefits that BT may get with the undertaking of their CSR initiatives. As such, we have limited scope in the impact towards stakeholders.
Conclusion
Given the positive responses from BT's various stakeholders , BT has indeed put in much thought in embedding CSR into their resort operations. Incorporation of CSR enhances BT's sustainability but currently has limited impact on survival at present.
BT's prevailing approaches are aligned with its CSR vision, but there is room for improvement. Greening Communities can be bettered by implementing a system to follow-up on participants. This system will provide them additional ways to protect the environment, ensuring that it will be a sustainable effort and not a one-off activity.
At present, CSR is not essential for BT's survival since it has limited impact on the basic function of the business. Moving forward, BT should further weave CSR into corporate strategy as we find CSR is not just a fad but is to be taken seriously by businesses. Creating more holistic CSR practices that aid in the sustainability of the company will enable BT to respond more effectively to unexpected challenges and opportunities, giving them a further edge over their competitors. Additionally, this also aids in narrowing the performance-expectation gap.
We do note that BT's CSR initiatives are a factor in their brand creation strategy. Having a strong brand in western consumer markets can be a significant competitive edge and would aid in their survival over the long run.
Our group feels that BT have taken a huge step in meeting stakeholders' interest by cooperating with other competitors by engaging in CSR initiatives and new projects . Having a separate entity for CSR helps to overcome the barriers in working with other companies. This is a daring initiative and it is possibly the future of CSR. It also has immense contribution to BT's branding as a responsible business not only with their stakeholders, but also its competitors.
In the final analysis, sustainability issues are changing daily and companies need to adjust with the fluid nature of the market in order to survive. BT has already built a strong brand to ensure sustainability; it now needs to incorporate tangible economic benefits to the firm to ensure survivability. As the CSR model suggests, the overlap of economic, social and environment will enable BT to achieve sustainable development and ensure their survivability in the future. Ending off with a quote by a business led think-tank 'Tomorrow's Company', "The role of modern business: To provide ever better goods and services in a way that is profitable, ethical and respects the environment, individuals and the communities in which it operates. " This leads us to view the modern business as one that engages its stakeholders meaningfully and collaborates with government and society in achieving sustainable business development.