Cost Control and Cost Reduction Essay Sample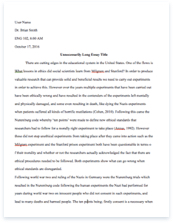 The whole doc is available only for registered users
OPEN DOC
Download Essay
Get Full Essay
Get access to this section to get all the help you need with your essay and educational goals.
Get Access
Cost Control and Cost Reduction Essay Sample
In the current economic climate, most organisations must face up to a prolonged period of extreme competition and funding restrictions. This is particularly the case if the past few years have been focused on growth, service improvement or reorganisation (i.e. cost efficiency has not been a recent priority). Such pressures require an approach that reduces costs in a strategic, disciplined, and sustainable manner – delivered at pace. In our view serious cost reduction is far more than a loose aggregation of individual, local activities. It is also more than a finance task, an operational task or a localised process mapping task. In our experience, successful cost reduction requires a programme approach, managed in full alignment with the corporate strategy, across all areas of the business. It relies on an educated, intelligent debate that recognises the need for change, the appetite for change and the ability to change. Cost reduction is a challenging, high risk activity.
It must be recognised that cutting costs is a challenging, high risk activity, that executed badly can at the very least fail to deliver, and at worst significantly undermine an organisation's business goals and service integrity. Once there is the recognition that significant cost reduction is necessary, there are a number of pitfalls organisations should avoid: Approach
Draconian Top Down Reductions. Indiscriminate, arbitrary reductions, normally in staff or high profile projects, must be avoided. Such action is often driven by a desire to be seen to act, ("We must do something – lets do this now"), without taking into account downstream impact, wider dependencies or strategic impact. Inadequate Buy-in. Insufficient input, involvement and buy-in by employees who are best placed to identify savings and will later have to achieve them. Design
Over Analysis. Prolonged analysis of the opportunities, even on the obvious quick wins. Analysis should be advanced to the point where the decision is clear, not to the point where no more analysis is possible. Initiative
Overload. Too many initiatives underway and planned, with mixed messages on why, when and how, leading to poor delivery or significant impact on business-as-usual activity. Big Bang. Too much reliance on a small number of large, complex projects, delivering benefits in the long term. This introduces a high risk of failure or obsolescence. Outcome
Strategy Delivery At-Risk. Cost reductions weaken the core capabilities required to achieve specific strategic goals. For example, voluntary redundancy programmes can lead to unintended damage to core service offerings. Musical Chairs. The sum of the promised headcount reductions turns out to be far less than the net Group change in head count, due to organisational changes, unclear budget allocations, changes from staff to temporary resources etc. These are just a selection of the various pitfalls that can befall major cost reduction programmes. These need to be borne in mind in establishing the approach, and progressing through the programme lifecycle. Eight Stages to delivering sustainable, strategic cost reduction. Our approach is built around the establishment of programmatic change, delivered through a high performance central programme team, working through a clear eight stage end-to-end process. There are many methodologies available in the market place for cost reduction, but all too often these are focused on content creation and not the management of the lifecycle, i.e all the way through to delivered and audited cost savings. The key, in our mind, is to ensure that the process starts early enough by linking into the corporate strategy, and finishes late enough – through to when benefits have been delivered, audited and sustained. The eight stages encompass:
Review Corporate Strategy. Update and understand the relevant elements of corporate strategy for the cost reduction programme. Establish Cost Base. Build a high level understanding of the organisational cost baseline, captured in a common definition and format. Set High Level Targets. Establish the operating and capital spending targets, that meet the senior stakeholder requirements, yet remain feasible in reference to the actual cost base. Map and Assess Cost Drivers. Create a detailed cost dataset and associated cost drivers metrics, to allow insightful analysis of the organisational efficiency. Identify Current and Potential Initiatives.
These can be identified from internal debate, cost driver data crunching, external benchmarking, and external best practice review. Prioritise & Optimise Initiatives. Filter, categorise, refine the initiatives, prioritise on value, timescale, risk and then optimise overall portfolio. This recognises that the previous step will in all likelihood identify many more initiatives than can realistically be managed. Manage, Deliver & Audit. Initiative delivery, progress reporting, programme assurance, cost reduction audit. Sustain & Adjust. Sustain cost reductions post delivery. Ensure the organisation learns and adjusts from the programme delivery. This approach has been built from the Moorhouse team's experience in delivering complex programme change, including cost reduction programmes, across many sectors.
Is the programme fit-for-purpose?
As part of this work, we have developed a simple diagnostic for any cost reduction programme planned or underway: Alignment. Is the cost reduction programme carefully targeted to ensure that it aligns with, and complements, the organisation's business strategy. Data Driven. Is there a single, checked version of the financial and KPI data, established as the baseline situation and basis for ongoing measurement and comparison? Are key decisions based on fact based analysis? Are there common reporting standards? Programmatic. Is there an organisation wide programme framework established, supported, where the scale justifies, through a Cost Programme Management Office? Exhaustive. Has the programme reviewed every aspect of the enterprise to identify opportunities to intelligently reduce costs, rather than focus narrowly on staff reductions? Longevity. Has the sustainability of the potential cost reductions been assessed and key enablers built into the plan. Balanced. Is the portfolio of cost reduction initiatives optimised so that it includes both quick wins that provide short-term savings and programme momentum, more incisive changes that improve the efficiency of the organisation, and finally more radical longer term measures that go beyond efficiency savings to rethinking both what is done and how value is created. Commitment. Is there full commitment and involvement of senior management, through the entire lifecycle? Assurance of the benefits delivery is critical
One programme element with perhaps greater relevance than is usual is that of assurance – assurance of the programme approach and critically, of benefits delivery. That is to confirm, through independent audit, that the programme outputs have delivered real savings to the bottom line for the organisation as a whole, and not just moved cost from one department to another. Assurance will develop conformity across the programme as well as cross-sharing of the experiences of successful interventions. Success depends on the right approach and lifecycle management A poorly thought through or incoherent collection of knee-jerk cost reduction projects will not only reduce the potential benefits but can also undermine an organisation's business goals and service integrity i.e. it has the potential to take you backwards. A programmatic approach to cost reduction is, therefore, critical.
This ensures that a cost reduction programme generates permanent improvements in operating efficiency that are aligned with an organisation's business strategy (as adjusted to reflect the economic conditions). When initiating a cost reduction programme, organisations need to ensure: The availability of accurate, detailed cost data to underpin the programme. That there is a strong appetite for significant challenge and change – backed by the commitment of senior management through the lifetime of the programme. That the programme is appropriately resourced to manage and deliver the cost reduction targets. With these pre-conditions and adherence to a disciplined approach, such as the one described in this article, organisations can position themselves not only to meet the imperative of near-term cost reduction but also to emerge as more efficient, agile constructs ready for the unforeseen challenges of tomorrow.