Country Report Nepal Essay Sample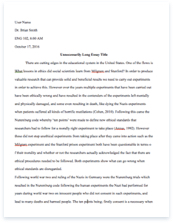 The whole doc is available only for registered users
OPEN DOC
Pages:
Word count: 2300
Category: computer
Download Essay
Get Full Essay
Get access to this section to get all the help you need with your essay and educational goals.
Get Access
Country Report Nepal Essay Sample
Introduction
Ubiquitous and cost-effective public and private broadband networks are as important today as telecom networks were in the previous decade. Absence of inexpensive non dial-up option is a major stumbling block for a country's overall growth. Recognizing the potential of ubiquitous broadband service in the growth of country's GDP and enhancement in the quality of life through societal applications including tele-education, tele-medicine, e-governance, entertainment, as well as employment generation by way of high speed access to information and the web-based communication, the government has to finalized a policy to accelerate the growth of broadband services.
The government should decide the country's broadband policy that would define the broadband services, broadband rates, and its regulation, monitoring and implementation issues in the country. This will make uniformity in the broadband rate, cost and services in the country and enhance the service quality and accelerates the broadband infrastructure development in the country. Broadband services, in general, defined as "An 'always-on' data communication that is able to support interactive services including internet access and has the capability of the minimum download speed of 256 Kbps to an individual subscriber for the point of presence (POP)" The broadband policy should visualizes the creation of infrastructure to support high bandwidth applications, through various access technologies, which can contribute to growth and can mutually co-exist.
Drivers for Broadband
1. Evolution of web-based communication application related to information, data and multimedia services
2. Remote data backup and cloud computing facilities
3. Video conference and telemedicine
4. Real time online game, video on demand, digital TV and HDTV.
The following Chart shows the different applications required for the customers and bandwidth requirements. The scale is plotted in Logarithmic scale to accommodate all data and make them clear.
[pic]
Technologies for Broadband
There are several established solutions that are capable of supporting broadband connectivity. In a short: 1. Fiber Based Technologies:
The fiber based technology is capable of nearly unlimited bandwidth potential, and provides the capacity required to deliver the triple-play services(Voice, Video and Text), while simultaneously offering the farthest reach.
Fiber is steadily replacing copper network especially in intra-city backbone networks. Hybrid fiber Coaxial (HFC), Fiber To The Curb (FTTC), Fiber To The Home (FTTH), Fiber To The Building (FTTB) and Passive Optical Networks (PON) make use of fiber cabling into the last mile.
The fiber based models are future proof as they are able to provide huge amounts of bandwidth in the last mile, as well as provide a true IP and converged network that can deliver high quality voice, data, and video.
Nepal Telecom has been implementing fiber based access network technology in the Kathmandu valley for data and normal telephone service. This huge investment in access part will be a great asset to implement different fiber access technologies to deliver the different application services as illustrated in the above chart.
So NT is focusing to utilize existing network for future's converged network infrastructure.
Table 1: Evolution of technologies for Broadband
2. Hybrid Fiber Coaxial Networks
Because of high bandwidth coaxial drop to each customer, the HFC architecture currently considered to be the easiest and most logical way to provide all the services to the end users by means of existing CATV infrastructure.
Theoretically HFC is capable of supporting all existing and emerging narrowband and broadband services including telephony, TV broadcasting, advanced video services, VOD (Voice On Demand), and distance learning.
HFC can support both analog and digital services and offers a migration path to pure optical service and all-digital networks in the last mile.
In the context of Nepal, HFC cable is in use by some ISP and cable TV operator for Cable internet service facility.
Optical Fiber Access Networks for broadband
There are lots of optical fiber based network solutions for the access of broadband service. The most popular solution is FTTx technology
FTTH: Fiber To The Home
FTTB: Fiber To The Building
FTTC: Fiber To The Curb
For the last few years, the penetration of broadband has been the principle indicator of a developed and developing country's competitiveness. However, while developed countries' broadband markets are approaching to complete penetration, and the gap between them is getting narrower, the high speed and bandwidth of FTTx has become the focus of broadband infrastructure all over the world.
Fiber technology enables to the delivery of high-bandwidth net connectivity in a cost-efficient manner. It also offers massive bandwidth, low interference, low latency connections and more. And its lower cost has taken the upper hand when compared with other media distribution technologies. As the trend towards the ubiquity of broadband telecommunications connectivity continues toward ubiquity, a large boom in FTTX technology is inevitable. This is especially true considering that everyone connected or not, is a potential customer for this technology.
'Broadband internet is seen as the key foundation of future digital lifestyles. And developed countries have focused upon FTTH development in a
series of broadband infrastructure deployments.
[pic]
General Architecture of FTTx based access network for broadband services
Wireless based Broadband Network Solution
WiMAX
What Is WiMAX And Why Should It Be Considered?
WiMAX is designed for "last mile" point to multi-point solutions. Like WiFi, it can support multi-megabit throughput. However, WiMAX has an inherent Quality of Service protocol and is designed to operate over longer distances compared to WiFi.
WiMAX can operate in the unlicensed 5.1-5.8GHz spectrum similar to WiFi but it can also operate in the 3.3-3.8GHz licensed spectrum.
The 3GHz licensed spectrum allows for higher data rates and can transmit over longer distances since there is no interference from competing services.
WiMAX is an IP based, wireless broadband access technology that provides performance similar to 802.11/Wi-Fi networks with the coverage and QOS (quality of service) of cellular networks. WiMAX is also an acronym meaning "Worldwide Interoperability for Microwave Access (WiMAX).
WiMAX is a wireless digital communications system, also known as IEEE 802.16, that is intended for wireless "metropolitan area networks". WiMAX can provide broadband wireless access (BWA) up to 30 miles (50 km) for fixed stations, and 3 – 10 miles (5 – 15 km) for mobile stations. In contrast, the WiFi/802.11 wireless local area network standard is limited in most cases to only 100 – 300 feet (30 – 100m).
With WiMAX, WiFi-like data rates are easily supported, but the issue of interference is lessened. WiMAX operates on both licensed and non-licensed frequencies, providing a regulated environment and viable economic model for wireless carriers.
At its heart, however, WiMAX is a standards initiative. Its purpose is to ensure that the broadband wireless radios manufactured for customer use interoperate from vendor to vendor.
The primary advantages of the WiMAX standard are to enable the adoption of advanced radio features in a uniform fashion and reduce costs for all of the radios made by companies, who are part of the WiMAX Forum™ – a standards body formed to ensure interoperability via testing.
The more recent Long Term Evolution (LTE) standard is a similar term describing a parallel technology to WiMAX that is being developed by vendors and carriers as a counterpoint to WiMAX.
Nepal government already issued the authority to Nepal Telecom for establishing nation wide Broad band internet access based upon WiMAX (IEEE 802.16e ) technology, in the band of 3.3GHZ. This project is under implementation phase.
WiFi
Wi-Fi has become a ubiquitous standard used by a host of devices–including desktop PCs, laptops, notebooks, tablets, smart phones, printers, storage devices, and projectors.
Wi-Fi speeds have improved from the maximum of 11Mbps with 802.11b to as much as 300Mbps or more with the 802.11n standard. Since signal strength can have a major effect on speed, creating better coverage areas through multiple access points (APs) and improved antennae can do as much to improve speed as a standard with higher throughput. There are a couple of caveats with the higher speeds. First, 802.11n has gone from 50Mbps to 300Mbps through the use of techniques including multiple-channel multiplexing, but those may not be compatible from brand to brand, causing devices to default back to the base level throughput. Further, there are two frequency bands, 2.4GHz and 5GHz. Many APs will use both frequencies, but doing so on a single AP can reduce throughput.
Many APs have multiple antennae, often configured in arrays (most commonly 3×3), allowing for improved coverage in areas near walls, better range, and stronger reception at longer ranges. The multiple antennae can typically be used in one of two modes, either as an array or as separate antennae for the two different frequencies. You may want to have different APs for the two frequencies to improve coverage and optimize throughput. Using different APs can make larger gains in throughput than using multiple APs set up for dual frequencies.
Some of the ISP licensed for broadband data service are preparing nationwide city area coverage network of WiFi Technology. Mobile Broadband Services
GSM: 3G/WCDMA
Developed by the global GSM community as its chosen path for 3G evolution, WCDMA is the air interface for one of the International Telecommunications Union's (ITU's) family of third-generation mobile communications systems. 3G/WCDMA (Third Generation / Wideband Code Division Multiple Access) enable the continued support of voice, text and MMS services in addition to richer mobile multimedia services such as • Music
• TV and video
• Entertainment content
• Internet access
UMTS offers data speeds up to 384kb/s along with voice services. Nepal Telecom and NCELL both are providing 3G service in some city area including capital city.
3G: HSPA
Standardized by 3GPP, HSPA is the set of technologies that defines the migration path for 3G/WCDMA operators worldwide. HSPA, which uses the FDD transmission scheme, includes HSDPA (High Speed Downlink Packet Access), HSUPA (High Speed Uplink Packet Access) and HSPA Evolved. Unlike many other mobile broadband technologies, HSPA provides very efficient voice services in combination with mobile broadband data. In most HSPA networks, the end-user can expect to enjoy speeds of at least 1Mbps upwards, depending upon the peak speed of the network (anywhere from 1.8Mbps to 14.4 Mbps) with peak uplink speeds of up to 5.7Mbps. NT and Ncell both are providing this broadband access technology for the 3G customers. HSPA Evolved
HSPA Evolved introduces MIMO (Multiple-Input, Multiple-Output) capabilities and higher order modulation (64QAM), enabling greater throughput speeds and higher performance. The first HSPA Evolved services are expected to be deployed at the end of 2008. CDMA: EVDO
EVDO, also known as EV-DO, 1xEvDO and 1xEV-DO, is a standard for high speed wireless broadband. The acronym is short for "Evolution, Data Only" or "Evolution, Data Optimized". The official name, defined by the Telecommunication Industry Association, is "CDMA2000, High Rate Packet Data Air Interface". It is one of two major Third Generation, or 3G, wireless standards. The competing standard is known as W-CDMA. EVDO has a theoretical throughput of 2.4 megabits per second. This is as fast as many residential DSL and cable broadband connections currently available in the United States. Qualcomm has produced impressive demonstrations of EVDO's capabilities; in one, a video conference was conducted with a participant traveling in a car at 60 miles per hour (96 km/hour).
In another demonstration, a phone call was placed from a bullet train moving in excess of 150 miles per hour (240 km/hour). A significant advantage of EVDO over competing technologies is that it uses the same broadcasting frequencies as existing CDMA networks. As purchasing spectrum from regulatory agencies is extremely expensive, this brings down the cost of building and using the new networks. The major EVDO deployments in the US are by Verizon and Sprint, and there is also a large network in Korea. At present, EVDO has not made significant impact in Europe or other major Asian markets; W-CDMA is the 3G standard of choice in those regions. Nepal Telecom, an incumbent operator, is providing EVDO service in capital city now. There is a nationwide coverage of CDMA data service. NT is also expanding its service area across the nation with 2Millions IP CDMA based project. This project is also under
implementation phase.
Broadband Services in Nepal (Summary)
1. Fiber Based Access Networks
Nepal Telecom has already provided FTTB and FTTC services in Kathmandu Valley. NT is going to build up a nationwide network of fiber based access network as a multi service access network (MSAN) to provide voice video and data service simultaneously. Moreover, NT is planning to provide FTTH service to the corporate customer in core area of Kathmandu Metropolitan City. Different cable and internet service providers from private sector are also providing fiber based access service for broadband data and TV services.
2. WiMAX
Nepal Government has already issue the WiMAX spectrum and license to state own company Nepal Telecom to provide the wireless broadband services to the rural area to bring the remote people in the main stream and to minimize the digital divide. Nepal Telecom is working on it to provide the broadband service nationwide at hit earliest possible time. Similarly, government is preparing to issue more spectrum and license to the private Telco operators and ISP to provide the wireless broadband services.
3. WiFi
WiFi service is becoming more popular in city area for the broadband connectivity with portable devices such as laptops, mobiles etc. Different private service providers and corporate offices are providing these services in the city areas.
4. Mobile Broadband
Mobile service providers mainly state owned company Nepal Telecom and private telco operator; Ncell are providing mobile broadband services: 3G/WCDM and HSPA services.
5. EVDO Service
CDMA based EVDO service is provided by Nepal Telecom to its subscribers.