Courtly Love in Medieval Literature Essay Sample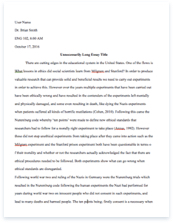 The whole doc is available only for registered users
OPEN DOC
Download Essay
A limited time offer!
Get a custom sample essay written according to your requirements urgent 3h delivery guaranteed
Order Now
Courtly Love in Medieval Literature Essay Sample
The recurring theme of literature and song during medieval times was courtly love. A term coined in later years, courtly love refers to what was then known as fin amour (refined love) or amour honestus (honest love). It was modeled on the feudal relationship between a knight and his liege lord. The knight serves his lady with the same devotion that he would his lord. The parties were members of the court, usually knights, and the subject ladies, usually already married. Since marriage in medieval times was more of a business relationship than of a romantic one, the idea of love within marriage was not a consideration. "Courtly love" was then a sort of idealized love relationship that occurred outside of marriage. Within a courtly love, the knight's love for the lady inspires him to do great deeds in order to be worthy of her love or to win her favor. He extols her virtues to the point of suffrage. He laments with deep sorrow his unfulfilled desires. The courtly lover's desire places the beloved in an elevated position, allowing her the opportunity to govern his behavior through both chastisement and encouragement.
Thus "courtly love" was originally construed as an inspiring force whether or not it was consummated. The literature of the time reflected this "courtly love." It was introduced by troubadours through lyric poetry and literature. Elements of the genre included emotions such as devotion, passion, joy, anguish, suffering, and betrayal. Popular literature included Roman de la Rose (Romance of the Rose), a story about idealized love, begun by Guillaume de Lorris around 1240 and completed by Jean de Meun, around 1270. Together they create a complex allegory of the romance between the Lover and the Rose. In addition, were the epic tales of the legendary romance between Sir Lancelot and Lady Guinevere of King Arthur's court. The many stories about the trials and tribulations of their tragic romance ultimately bring about the destruction of King Arthur's realm. Andreas Cappellanus, speaks about such relationships in The Art of Courtly Love , written about 1180. In this work he says that love is and will be the inspiration behind every noble, heroic action, because, "all men know well that no good or courtly deed on earth is performed unless love is the source from which it springs.
Thus love will be the beginning and fount of every good."[1] There were women troubadours as well, although their writings were much more straight forward, extolling their worth and demanding to know the exact nature of the feelings of their lovers. The way we "court" today is reflected similarly in film, literature, and popular music. The recent blockbuster phenomenon, with an almost cult like following, The Twilight Saga by Stephanie Meyer, is a perfect example. For Bella, her love with Edward is both pure, and dangerous. Edward loves her beyond reason and will do anything to protect her.
They are forbidden to consummate their love though because of moral constrictions. Edward yearns to bite Bella, to taste her blood which is ultimately desirable, yet because of his love, he overcomes the temptation and instead becomes her protector. When they do become a couple, he is constantly questioning her ability to love him because he feels inferior to her. He calls himself a beast without a soul. Also there is the unrequited love Jacob has for Bella, which lasts almost completely throughout the whole collection of books. In the movie Ghost, Sam's undying love for Molly refuses to allow him to move on. He remains on earth, yearning to touch her but unable, in order to protect her from Carl. The theme song of this movie, Unchained Melody by The Righteous Brothers parallels elements of "courtly love", as well. "My love, my darling,
I've hungered for your touch,
a long, lonely time.
And time goes by, so slowly,
And time can do so much,
Are you still mine?
I need your love.
I need your love.
God speed your love to me."[2]
Many of the famous songs of Elvis Presley such as, Love Me Tender, Don't Be Cruel and I Want You, I Need You, I Love You, all follow the same edict. Another example is Justin Timberlake as he questions whether he is worthy of his love in his song I Love You. Am I worthy of?
Am I man enough?
Am I strong enough?
To maintain this love
You've got me questioning (yeah)
Got me wondering (yeah, yeah)
Could I be that man?
That can keep you happy[3]
Female troubadours are still evident in the style of some current singers, as well. Beyonce Knowles is very direct about her feelings in her music. In Single Ladies, she is quite clearly telling the man, if wanted her, he should have married her and don't be mad when another man shows an interest. Up in the club, we just broke upI'm doing my own little thingYou decided to dip but now you wanna tripCause another brother noticed meI'm up on him, he up on medon't pay him any attentionCause I cried my tears, for three good yearsYa can't be mad at me[Chorus:]
Cause if you liked it then you should have put a ring on itIf you liked it then you should've put a ring on itDon't be mad once you see that he want itIf you liked it then you should've put a ring on it[4] Natasha Bedingfield also parallels the female troubadour model in her song, Say It Again. You're the most perfect fit,Most definitely that I've met,And I hope that you feel the same way tooAbout me.. just let me know..'cause I have so much love for you,Do with it what you will..And I have nothing more to prove.Say to me what you will..Say, say it again..Can you take it from me?If I give, can you receive?I'm reaching out,Giving everything.I give you my heart, I give you my soul,I give you it all..'cause I have so much love for you,Do with it what you will..And I have nothing more to prove.Say to me what you will..Say, say it again..[5]
Consequently, although the vernacular is quite different, the elements of "courtly love" are still quite evident in today's literature, film and music.