Cozy Corner: A Boutique Hotel in South Carolina Essay Sample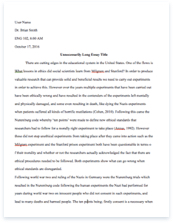 The whole doc is available only for registered users
OPEN DOC
Pages:
Word count: 2127
Category: hotel
Download Essay
Get Full Essay
Get access to this section to get all the help you need with your essay and educational goals.
Get Access
Cozy Corner: A Boutique Hotel in South Carolina Essay Sample
Introduction:
Our private investment group Spartacus launched our very first boutique hotel in Charleston South Carolina which we lovely named "Cozy Corner". This report is going to highlight some of the main points that are taking place in the birth of our unique boutique hotel such as location and size, operations, management styles, marketing plans and the summary and conclusion. It has been a tremendous thrill bringing our vision to fruition. Our vision from the very beginning was to help our guests out of the box style hotels and give them a cozy sanctuary with a personal touch and southern flair. Mission Statement:
All employees at "Cozy Corner" will treat you like family; we want you to be as comfortable as a lazy summer afternoon in the south. We want to make an impact in the boutique hotel industry and the only way to do this is through excellent service and a memorable experience, we here at "Cozy Corner" aim to accomplish both. Goals:
Our group believes that with a lot of old fashion elbow grease, an eye for detail and team work, we can and will create a magnificent , intimate memory for all of our guest. We will maintain a very high standard in all aspects of our company but we will also remember to "get out" of our guest way so that they can truly feel transported. Remember team "word of mouth" from someone who had the experience is the best marketing machine invented! Competitive Advantage:
Hospitality management styles are similar to those of other industries. Although most managers naturally develop a style they're comfortable with, it must be one that works effectively and consistently. Regardless of your predominant management style, it is important for every manager to be familiar with other management styles and how to use them with positive results.
In the hospitality industry, part of the product is the people you manage–and happy, well- managed employees and facilities usually equate to happy customers. Our competitive advantage is going to be an extremely well trained management staff; we will also offer continuous education in the hospitality business available to our entire staff year round. S.W.O.T Analysis:
StrengthsLocationIntimate sizeWell educated staffHistorical historyWell-fundedExperienced mangement| WeaknessesFirst boutique hotel we are openingDownturn in economyAmount of people traveling is downUnforeseen issues| OpportunitiesStarting with a clean slateVery well-traveled areaPeople are gravitating to smaller hotels for a more intimate experienceYoung people are just starting to discover the Charleston areaMany new attractions opening up| ThreatsBig hotel chainsWell know names have proven track recordsPeople are saving money and staying closer to homePeople are nervous about traveling in during global unrest|
Location and size:
Historic Charleston Hotel
Charleston's Cozy Corner hotel features a three story plant filled atrium, a Charleston courtyard and rooftop terrace overlooking historic homes, church steeples and the bustling Charleston harbor. Hotel guests of the Cozy Corner will find horse drawn carriage tours, museums, art galleries, antique shops, along with world-renowned dining, just outside the front door in Charleston, South Carolina.
Cozy Corner features 37 beautifully appointed guest rooms, 3 townhouse suites, and our majestic Hidden corner Suite. Decorated in an elegant yet casual West Indies style, our rooms feature all of the modern amenities a distinguished traveler has come to expect.
Operations, Average daily room rates and amenities:
Rates
We are moving from running the business out of our personal checkbooks to sophisticated accounting and reporting systems. Cozy Corner will be using QuickBooks or similar accounting software to track their income and expenses, prepare budgets and produce regular balance sheets and income statements, along with all the various reports the software provides. A successful boutique hotel relies just as much on back-of-the-house functions as it does on front-of-the-house duties.
Our management team like to think of themselves as a unique breed of people who can multitask on numerous levels and make it look seamlessly simple to the guests. Behind the scenes, though, a savvy manger is watching and comparing his or her financial status by using all the tools available.
In addition to standard financial reporting used by any business, the lodging industry has specific key indicators that are just as applicable to the inn sector of the industry. Two of those indicators are Average Daily Rate (ADR) and Revenue Per Available Room (RevPAR). General managers and investors in the hotel/motel industry routinely use these two indicators to track performance. Many innkeepers have already started tracking their ADR, but I have found that far fewer are tracking their RevPAR. For many in the lodging industry, it is RevPAR that is the more important number, and more boutique hotels should be tracking it.
The Average Daily Rate (ADR) is computed by taking your total gross room revenue and dividing it by the number of rooms occupied during the year. So, if you had 10 guest rooms and an annual (not seasonal) occupancy rate of 70%, you would have had 2,555 occupied room nights (10 rooms x 365 nights x 70% = 2,555). Assuming your gross room revenues were $255,500 for the year, your ADR would be $100 ($255,500 annual gross room revenues ÷ 2,555 occupied room nights = $100).
ADR averages out your year and does not take into consideration seasonality, different rate periods, or occupancy. It is still a good number to use to follow your own hotels trends and compare it to others in the boutique hotel industry and the lodging industry overall.
Boutique hotels have shown a steady increase in ADR over the last five years, as shown in the latest edition of the Professional Association of Innkeepers/boutique hotels International's (PAII) Industry Study of Operations and Finance 2007-2008 (known as the Industry Study). Further, boutique hotels tend to significantly exceed the ADRs of other segments of the lodging industry, as outlined in the PAII Industry Study. Below are the overall ADR numbers from that study for bed and breakfasts.
Average Rate (ADR) Statistics: Bed & Breakfast- boutique hotels | Change 2005/2006| 2006| 2005| 2004| 2003| 2002|
Overall Average Daily Rate| 3.46%| $166| $161| $144| $143| $137| Source: Professional Association of Innkeepers International, The Highland Group
Hotel Amenities
General
Dining is available at the inn's restaurant. A bar/lounge is on site where guests can unwind with a drink. Guests can enjoy a complimentary manager's reception on select days. High-speed wireless Internet access is complimentary.
Business amenities at this cozy property consist of a business center, audio-visual equipment, and a meeting/conference room. This romantic inn also offers gift shops/newsstands, coffee in the lobby, and concierge services.
Cozy Corner is a smoke-free property.
* 24-hour front desk
* Air-conditioned public areas
* Number of floors – 2
* ATM/banking
* Audio-visual equipment
* Banquet facilities
* Self-parking (surcharge)
* Valet parking (surcharge)
* Bar/lounge
* Breakfast available (surcharge)
* Business services
* Coffee in lobby
* Doorman/doorwoman
* Dry cleaning/laundry service
* Elevator/lift
* Event catering
* Concierge services
* Total number of rooms – 37
* Express check-in
* Laundry facilities
* Luggage storage
* One meeting/conference room
* Restaurant(s) in hotel
* Room service (limited hours)
* Safe-deposit box at front desk
* Smoke-free property
* Business center
* Tour assistance
* Wheelchair accessible
* Gift shops or newsstand
* Free Wi-Fi
* Parking nearby
* Parking nearby (surcharge)
* Porter/bellhop
* Year Built 1870
* Number of restaurants – 2
* Smoke-free property (fines apply)
Fees and policy
Off-Street Parking
Off-street parking is available at a fee of $15 per day to our guests. Cancellation Policy
Cancellations must be made 72 hours before 4pm of the day of arrival. Guests who do not cancel within this time will be charged for a one-night stay with tax. Credit Card Policy
The Andrew Pinckney Inn accepts all major credit cards except Discover Card. Check-in Time
Check-in time is at 3 p.m., and check out time is at 11:00 a.m. If late checkout is requested, there may be an additional fee. Early check-in time will be extended with no extra fee when available. Guarantee Policy
Generally; we cannot guarantee any room number or location, although we make every effort to grant special requests. Pet Policy
The Andrew Pinckney Inn does not allow pets.
Smoking Policy
Our hotel is a smoke-free establishment. Smoking in a designated non-smoking area is subject to fine. 40 Pinckney Street
Hospitality management styles are similar to those of other industries. Although most managers naturally develop a style they're comfortable with, it must be one that works effectively and consistently. Regardless of your predominant management style, it is important for every manager to be familiar with other management styles and how to use them with positive results. In the hospitality industry, part of the product is the people you manage–and happy, well- managed employees and facilities usually equate to happy customers.
Team Management
Teamwork management is similar to participatory management, but teams of employees are charged with tasks and expectations. As a practitioner of team management, relying on qualified teams to get the job done will provide more time for other management duties and paperwork. You'll need to set specific goals and discuss expected outcomes, but encouraging input from team members can sometimes glean innovative ideas that could prove more cost-effective and efficient. Teams are often "self-managing," with team members working through problems and solutions together. This can improve morale, and give employees a sense of job and project satisfaction.
Marketing:
Marketing an independent boutique hotel requires a certain finesse and accountability due to the restrictions of size and budgets. As there is no franchise driven marketing program and its accompanying contribution to occupancy by virtue of a GDS system and 800 numbers, nor is there a frequent guest program, the marketing plan has to be developed and executed with precision accuracy to reach the potential guest with a true appreciation of a boutique hotel and the ability to pay the price for this level of service and intimacy. There are several key factors to develop a lean and targeted marketing plan for boutique hotels: Begin by developing a client profile for each market segment by season. This should also include the F&B outlets. The profile should be developed demographically, geographically and fiscally. Only when you have a clear picture of your guest can you target both sales and marketing efforts and media placement. Sign up for the reservation and marketing systems available to independent hotels that best reach your client profiles. Track their production so you can review performance and make adjustments in your selection if necessary. Use electronic distribution channels and manage the heck out them. Have a dynamite but easy to navigate web site that is capable of accepting reservations online.
Ensure that your web master has you entered in the search engines by key words that appeal to your guest profile and pay for them to regularly refresh your web site positioning with the search engines. Use email to advantage when your site includes an email response capability. Develop a Public Relations Plan within your marketing plan. The GM should be the point person for this so the sales person(s) can be dedicated to selling. The GM should be heavily community involved and serve on key committees where the visibility is highest for the target guest and/or can have access to and participate in the formulation of civic and tourism policies that benefit the hotel. Become a patron of a key charity that has a high profile with your potential guests. Develop your own Customer Relationship Management program. Collect as much information about your guest as possible. Not just the name and address but the kind of wine they had with dinner, events or attractions that they booked through the hotel or the hotel's concierge such as theatre tickets, special events or festivals and last but not least, whether they liked feather or foam pillows.
Many years ago I was a Sales Manager with The Four Seasons Hotel in Montreal when the company was still small enough that Isadore Sharp would come and sit in your office and ask how things were going. The reservations department staff took all reservations by hand but we had a computer with a customer relationship management program (although we didn't know to call it that) that was state of the art. We knew the answer to the pillow question and if the guest preferred Evian or Perrier. These things were done prior to the guest checking in. Develop cost effective mailing pieces targeted to past guests and potential guests that your profile for the period of time or promotion that you have developed. Back to the bottle of wine in you CRM system. If your or F&B outlet or an organization in your community is sponsoring a wine festival, search the CRM for the information and mail your promotional piece to them.
References page:
http://andrewpinckneyinn.com/
http://www.google.com/search?q=hotels+ADRS+&ie=utf-8&oe=utf-8&aq=t&rls=org.mozilla:en-US:official&client=firefox-a http://www.wikinvest.com/metric/Average_Daily_Rate_-_Hotels_%28ADR%29 http://www.expedia.com/Charleston-Hotels-Vendue-Inn.h172457.Hotel-Information http://www.innkeepersonly.com/innkeepernews/May-08/featured.htm http://www.stylehotelmag.com/
Hospitality Management Styles | eHow.com http://www.ehow.com/list_6068199_hospitality-management-styles.html#ixzz1xPsZ6f2P