Creating an I.T. System for the Al Shabah Publishing Group Essay Sample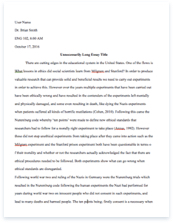 Pages: 13
Word count: 3,345
Rewriting Possibility: 99%

(excellent)

Category: organization
Get Full Essay
Get access to this section to get all help you need with your essay and educational issues.
Get Access
Introduction of TOPIC
Al Shabah organization is an organization that was set up in 1950. It specializes in World Affairs and publishes a weekly magazine. The magazine is mainly printed in the Lebanon but its sales range from the southern, sandy Arabian Peninsula to the freezing northern weather of Canada.
The base of the organization is in Sweden, and as the years pilled up the company became very successful and gradually grew and expanded due to the increasing demand. The pressure thus pilled up on the or0ganization and the chief commissioner believes that a web site would be an effective way of promoting their activities and reaching a wider audience.
People have visited web sites for similar organizations from all around the world and their growth rate is phenomenal to say the least. Such web sites include elaph and aljazeera. The web addresses respectively are http://www.elaph.com and http://www.aljazeera.net.
Problem statement:
The current system is very backward. In order for any organization to grow the organization must receive feedback from the readers. They must follow the simple infrastructure:
Input Process Output Articles Process Magazine
Feedback Correspondents
The problem with the current system is that the feedback required for the company is in vast quantities and thus needs to be typed into the computer in order to make use of it. This requires an endless succession of grueling days and sleepless nights.
Another problem that has arisen is that the company mail is predominately trash, meaningless, and disorganized.
Most of the useful correspondent's useful mail is said to be lost in the post and things then get ugly as riot roams the building.
The databases for the correspondents are all paper based. This can cause problems if the correspondents' details are to be recalled for one reason or another. This also causes problems when issues are sent to the wrong members.
Payment records need a more continent way to be stored to avoid details being overlooked. It should also be possible to search through records quickly to discover if any payments are due. Various methods of locating files are require by shop staff, but the current filling cabinet system can be hard to use, especially if files are misplaced or filed incorrectly. The system needs to be speed up.
The company also finds advertisements very expensive on Arabic newspapers and thus requires means of advertisement that is effective and cheap in order to become a monopoly.
Al Shabah organization has realized that their existence as an organization is totally dependent on the use of information technology, either they adapt like their predecessors or they will perish. One of the major problems is that the organization can't cope with the long hours of restless work
The organization wants to achieve its current goals that were not met 7 years ago, the company also felt the power of the Internet and wishes to catch up on its rivals and destroy its enemies.
The organization wants to possess a web page that can be used to order a magazine, create memberships, produce statistics, help create an organized database that can store useful information, advertise products that can be of use to the general public.
The system that I plan to create will do the following:
* Its going to hold customer details in order to avoid data redundancy
* Store the amount of money that the customer owe the organization
* Help provide a suitable delivery schedule
* Hold issue details that the organization produces and relevant information about each issue, i.e. Price and Quantity in Stock
* Hold information about the various members of the organization
* Every time an issue is bought, a transaction number is allocated to it
* The system automatically deducts the Transaction Quantity from the Quantity in Stock
* The system will also be able to calculate the Transaction amount
* The system will be able to archive the Transactions
* It will also provide useful information in the form of queries
* It will also enable the user to link specific data into Word and create useful letters to various customers for various reasons such as Discounts or Over due payments
* It will also link data to Excel in order to utilize Excels unique charting capabilities.
Current System and Problems:
Currently the majority of the work in the organization use paper based system for the majority of their business. Correspondent records are written on files, which are placed in filing cabinets for storage and order. The details of the correspondents are all hand written by four members of staff.
Orders for magazines are also hand written and then posted off in batches to the members, when the orders are sorted out the records for the correspondents are up dated. Detailing payments are given to the correspondent as means of receipt.
Letters are also sent out to customers when they are due for a payment or a new issue is out. These again are individually hand written and mailed. Notifications of overdue payments are also dealt in this manner.
Problems with the current system:
Due to most procedures being preformed with the use of hand written notes, there is a high possibility for human error. If notes are written hurriedly, they may cause confusion to other members of staff.
Mistakes with orders can also be made, as the amount of members is extremely high other than those whom are duplicated.
This causes in convenience to the customers and to the organization, which must go over the filing cabinet and update their database.
This causes unnecessary delays. Other problems arise from transcription errors.
The method of using a filing cabinet to store records is also inefficient and in competent, as records are hard to find. Important records can easily be lost or misplaced if they are not filed in the correct manner.
In voices may fall out of personalized folders, thus eliminating time. The files can also become untidy and worn, which looks unprofessional and can make details harder to read.
Many aspects of the current system waste time, such as adding in correspondents, sending notification letters of payments and confirmation.
Many individuals are easily overlooked, and their magazines are forgotten. Likewise, due to the lack of proper storage for copies of letters, confirmation and
payment can often be sent more than once to the same person. Out
of date in formation can also be passed if letters are overlooked and sent later.
Other problems are related to the postal service, which can prove to be unreliable. Letters can often be delayed or lost altogether, which provides inconvenience for all those concerned.
Mailing large numbers of letters can also be expensive for the organization.
General User Qualitative Requirements:
The organization has several requirements that must be met in order for the computerized system to meet its demands. These needs were uncovered by the interview that was undertaken.
The following are the requirements that he specified:
Customer Records:
* Customer files containing personal records e.g. Age, name, Address
* Payment details
Outputs:
* Outputs must appear professional, clearly laid out and comprehensible
* An automatic notification when letters concerning payment and notification are required. A report to list all the names of the customers should appear rather than a letter formulated and sent.
* A well structured welcome page
User friendliness:
* A menu from which all of the forms, queries and reports can be accessed from would be preferable to the end user to having to use the database in design view.
* A guide on how to utilize the system and how to perform certain tasks
* The system must be user friendly so that the staff will be able to use it with minimal training.
General:
* The system must be secure from unauthorized personnel
* The database system must be considerably faster than the current system
* Correspondent details must be laid out in a clear and precise way so that transcription errors do not occur
* The system must be easy to load, and have a short cut to the desktop. The main menu should appear automatically
Performance indicator, Quantitative Objectives:
The following criteria is my performance indicator for the database:
* Is it easy to produce letters in the same format?
* Allow the outputs to look professional, neatly and clearly laid out and also easily readable?
* Is the system considerably faster and more efficient than the current system?
* Are specific files and pieces of information easy to find when necessary?
* Are the online help and the user guide sufficient to allow the user to use the system quickly and successfully?
* Are fewer mistakes made when ordering?
* Are customer details recorded faster?
Specifically:
* It should take no longer than 10 seconds to enter details of new correspondents and customers
* The system must be able to remove data easily
* It should take a few seconds to calculate the outstanding bill of the customer
* The system should ensure data integrity so that payment amounts can not be deleted nor altered once it has been entered
* The system should be usable by anyone with no database experience
User IT Skills and Training Needs:
The chief executive has a fairly limited experience of computers and needs not develop his talents any further.
The majority of the members of Al Shabah have some form of IT skill, all be it limited and varied. Many have the desirable skill needed in using Microsoft Word and computers in general.
There is a small minority that fears the use of computers and is afraid of change, and loss of job, thus specialized training is required. An explanation on why it the new system is better than the current one may be desirable so that fears of using new technology are eliminated.
Due to time constraints I am not able to train the individuals and hope to compensate this fault by providing a detailed end user guide.
Software Resources:
The organization and I have decided to use Microsoft Access 2000 as the database package because it combines both advanced features and simple user-friendly interface.
Other reasons include that its very popular and widely used (accessible), it is also easily updated and created by the current market leaders Microsoft.
Access 2000 is my preferred choice to Access 95/97 because it is one of the latest editions out there and the most advanced of the three. It is also backwardly compatible, thus all the later versions will function normally.
Software features and capabilities of Access:
Access has the following features:
* Compatibility with word and excel for mail merge and analysis of data respectively
* Can store vast amounts of data
* Queries to search for specific records using any criteria
* Can produce outputs in the form of reports, which can be based on the results of queries
* Reasonably user friendly interface
* In depth help files and office assistant
* Facilities to sort data into required order
* Input masks to ensure that the data is entered into the correct format
* Validation checks can be preformed inputting data
* Wizards to aid in the creation of forms, queries and report. Also to help use features such as input masks
* Links to sub forms extra data relating to a specific record on the same screen
* Allow the creation of macros to perform virtually any task
* Forms can be preformed in pre determined styles and designed manually
Limitation of software:
* Documentation is hard to understand
* Mistakes made during the creation of the tables affect the whole database; in the effect of fields being altered or deleted the forms must be redone together with the reports.
* If a records are deleted that have Auto Number fields in them, their number is not placed or given to another record, the numbers are lost, making records untidy and disorganized
* Some features are hard to use
* Many features are impossible to function
Hardware Resources:
I have varying resources at my disposal, in school, home and Al Shabah organization.
All the PCs that I will put to use will more or less be of the same specification and power; the following are the resources available to me.
Resources Available:
The following are the specifications for a typical collage PC:
* Network link to the central server with disk mirroring facility so as to protect the data in the event of hardware failure
* 20 GB hard Drive
* 64 MB RAM
* Pentium 3 processor
* Standard Graphics Card
* Some PCs have CD-ROM with DVD
* 3.5 floppy disk drive
* Network Printer i.e. Hewlett Packard and OCR scanner
* Serial Mouse
* Standard Keyboard
The following are the specifications of my PC:
* 20GB hard drive
* Pentium 2 processor and fax modem
* 128MB RAM
* Savage Graphics card
* CD ROM
* 3.5 floppy drive
* Sound blaster
* Speakers
* Microphone
* Hewlett Packard Laser jet 1100
* Microsoft Mouse
* Windows 2000 keyboard
Al Shabah organization has the following features:
* 40 GB hard drive
* Pentium 4 processor
* 128MB RAM
* Standard Graphics card
* CD ROM
* 3.5 floppy drive
* Speakers
* Microsoft Mouse
Limitations:
The only problem that I might encounter in this project is the possibility of hardware failure, since I nor the school and organization possess adequate back up facilities.
These facilities might include a jazz drive or a CD writer.
Minimal Specification:
They following are what I perceive to be the minimal requirements for the system to function:
* 7 GB hard disk drive
* 32 MB RAM
* Pentium 75 MHZ processor
* Graphics card
* 4x CD ROM drive
* 3.5 floppy disk drive
* 28.8 k modem
* Serial mouse
* Standard Keyboard
Minimal System Requirements:
For Windows 2000 to work a Pentium 2 processor is required.
Windows will take up 64 MB of RAM
Access will take up 16 MB of RAM
Excel will take up 8MB of RAM
The Project including the data will take up 4MB of RAM
The Total amount of RAM that will be allocated when the system is used is 92 MB.
The end user PC has initially 128 MB of RAM. When the system is run only 36MB of RAM will remain allowing the user to open up another program/programs. Thus there is enough memory in the End User's PC to run the system.
The size of the actual system is 5 MB. The amount of space required to install Windows is 700MB. To install Access, Excel and Word a further 500MB will be required adding to a total of 1.2 GB.
The end user's PC has a 40 GB Hard Drive and thus is capable of running all of these applications and will be left with 38.75 GB in the Hard Drive.
Recommended specification:
I feel that the following requirements are the average and allow the system to run at a reasonable rate, nevertheless the organization exceeds these requirements but it would be of use if they were to be mentioned:
* 15 GB hard drive
* 64 MB of RAM
* Pentium 300 MHZ processor
* Graphics card
* 16x CD ROM drive
* 3.5 floppy disk drive
* 56 k Modem
* Inkjet printer
* Serial mouse
* Windows 95 keyboard