Creative Product Promotion Essay Sample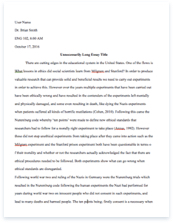 The whole doc is available only for registered users
OPEN DOC
Get Full Essay
Get access to this section to get all help you need with your essay and educational issues.
Get Access
Creative Product Promotion Essay Sample
I have selected to analyse a company called Mark and Spenser which is a global market leader with regard to fashion and foods world and the various marketing strategies they apply to the products they manufacture.
Marks and Spencer plc (also known as M&S) is a British retailer headquartered in the City of Westminster, London, with over 700 stores in the United Kingdom and over 300 stores spread across more than 40 countries. It specialises in the selling of clothing and luxury food products. M&S was founded in 1884 by Michael Marks and Thomas Spencer in Leeds.
The Promotional Mix
Promotional Mix is the term used to describe a set of tools that an organisation uses to communicate effectively the benefits of its products to its customers. These tools include:
❖ Advertising
❖ Public relations
❖ Sales promotions
❖ Direct marketing
❖ Personal selling
❖ Corporate image
❖ Exhibitions
❖ Sponsorship
Advertising: This Company is advertised on the internet. Different types of advertising are aimed at different people. Advertising can reach a large and widely distributed audience. For example, this company is advertised on TV; therefore this company will be seen by a massive amount of people throughout the country. Also, billboard advertising maybe aimed at people who drive and when say for example you're driving home from work, your eyes might be drawn to this billboard and therefore will notice the M&S advert.
Public relations: Public relations involve a sustained attempt to develop an organisation's reputation as a business by using the media to help create the image they desire. It is a way for an organisation to keep the business in their customer's eyes. They are many sorts of public relations, these can include, press releases, sponsors, corporate communications and exhibitions. Public relations are just one of the main tools that businesses and organisations use to communicate and to attract customers.
Sales Promotion: Sales promotion is the process of persuading a potential customer to buy the product. It can be part of the personal selling process. Sales promotion is a good way of attracting buyers' attention and provides enough incentive for an immediate purchase. M&S are expensive business so whenever they do sales, these sales attract their potential customers as this will help them get the product at a discount price.
Personal Selling: Personal Selling is the most effective form of promotion because it allows your approach to be tailored to the needs of an individual customer. For this particular company, personal selling is not really brought into play and does not apply for this organisation.
Direct Marketing: Direct marketing is an increasingly popular technique as it enables you to target specific customer groups very accurately. It is a flexible way to deliver a message and, because each letter can be personalised, the chances of a response are greatly improved. The overall success of a company can also be directly measured in terms of the number of responses received.
Corporate image: Corporate image defines the public awareness of the company itself. A successful corporate image makes the company a household name, and an ultimately successful corporate image can actually convince the customer to substitute the products name for the company's name, for example, New Look, Matalan, Sainsbury, Asda and Tesco all have experience of this. Not just big firms can benefit from corporate image; it can benefit firms of all sizes. Small local firms can adopt logos and symbols to enhance public awareness, which can be used in advertising, sign written firms vehicles and the firm's stationery also local sponsorship schemes and charity events can raise awareness and goodwill of the community towards them. Logos may contain symbols to enhance the message the company wants to convey.
Exhibitions: Exhibitions are the face-to-face confrontation, in the exhibitions, confidence, credibility and goodwill can be established by meeting potential customers face-to-face. Exhibitions are a more straight forward approach compared with the outdoors and magazine. However they are more costly and can only attract audience in a particular region.
Sponsorship: Sponsorship is an important marketing tool for many organisations and is an important element of the promotional mix. Sponsorship involves the support of an event, activity, person, organisation or product by an unrelated organisation that may exchange money, services or goods in return for the association that the sponsorship provides. Sponsors choose events that attract their target market to enhance their brand reputation and awareness. A method of shaping brand identity, sponsorship can improve company image, raise company profile and generate awareness of company values. An integral part of marketing strategy, sponsorship is useable either as a single marketing activity or alongside other marketing tools such as advertising, public relations and promotion in order to leverage the sponsorship and increase the impact.
Where Marks and Spencer is now compared to other fashion retailers
Marks and Spencer's problem stemmed from the failure of the company to understand that the market has changed and that its customers are constantly looking for fashionable clothes. Quality and value attributes, which Marks and Spencer built its corporation on are no longer the sole motivators for taking the buying decision. GAP, H&M, Top Shop and other stores are called fashion retailers instead of clothes retailers. The success of these companies depends on their ability to understand the fashion trends in the society as well as delivering their clothes in the right time and place and to the right customers.
Customers are prepared to pay for fashion but not for quality alone because fashion is temporary and once fashion changed, people will buy new clothes so on average people do not wear clothes for more than one season, that is why quality is not an issue any more.
Fashion retailers do not respond to fashion trends but they also create fashion by sponsoring celebrity stars and having an excellent communication mix strategy. Marks and Spencer is still concentrating on manufacturing good quality clothes at fair prices, M&S considers fashion a secondary issue, and this philosophy is failing Marks and Spencer. Marks and Spencer is considered passive in relation to fashion trends and creating fashion.
The advertising budget for Marks and Spencer was too little compared to other fashion retailers. The lack of understanding to the current market needs made M&S deliver the wrong message to its customers through its communications mix. All these problems were caused by the lack of interest of the contemporary marketing communications in Marks and Spencer. Marks and Spencer is currently stuck in the middle between cheap fashion retailers and branded fashion retailers such as Levi's and Woodhouse.
Where M&S want to be
Fortunately, the clothes market is never saturated; people need to wear clothes all the time and fashion is making the clothes life cycle shorter. M&S has to make a fundamental change in its core principles, M&S should re-innovate itself by endorsing fashion and quality as a philosophy. The fashion and the quality should be conveyed through M&S communication strategy to the consumer. Having a fashionable clothes and an excellent advertising campaign will make more people switch to M&S and this will achieve their target customers.
Mark and spender camping of twiggy shows that they want to attract woman between her age or older. It targets this group to shows some forms of fashion icon between these ages. M&S also announce its first exclusive collaboration with fashion icon Twiggy and Launching under the M&S Woman brand.
This campaign aimed at the woman who loves clothes and fashion, who wants versatile separates that are beautifully cut, in premium fabrics with dedicated attention to detail. It also want their customers to enjoy being inspired on how to wear the looks and how to create glamorous, modern outfits that are confident and inspirational and who better than Twiggy and M&S to create this signature style and show what a fashion icon twiggy is between her age.
M&S also uses younger female model to approach female in the younger age that is really different from twiggy. This is why M&S uses Rosie Huntington-Whiteley because she's in her mid twenty and approach female between or younger than her age.
The older male for M&S advert is trying to encourage men of the age to buy the exact product they are advertising. For example, this campaign is direct to older male audiences who want to buy suit.
The younger male for M&S's product looks younger and goes between the age of 2os and under. This is to approaches male between the ages.
Cancer Research UK is a cancer research and awareness charity in the United Kingdom, formed on 4 February 2002 by the merger of The Cancer Research Campaign and the Imperial Cancer Research Fund. Its aim is to reduce the number of deaths from cancer. As the world's largest independent cancer research charity it conducts research into the prevention, diagnosis and treatment of the disease. Research activities are carried out in institutes, universities and hospitals across the UK, both by the charity's own employees and by its grant-funded researchers. It also provides information about cancer and runs campaigns aimed at raising awareness of the disease and influencing public policy.
Cancer Research UK uses no actors in the advert they do. Instead, they uses real cancer survivors and patients to talk about the impact Cancer Research UK has had on their lives, while some of the cancer doctors we fund talk about their research.
Their aim is to show the progress they're making in the fight against cancer, whilst highlighting the need to continue their work.
The aim of these adverts is to attract sponsorship to join them and help them to donate so that they can save more cancer patient.
The Cancer Research UK just launches an advert about racing for life. This advert is for women only to come out and help them to race and support cancer. 'Every pound you raise in sponsorship supports the fight against cancer and helps more people survive. Find out what your money can do' according to www.cancerresearchuk.org. Race for life aimed specially at women and this race attract them to participate. This helps the participant as they will feel that they are getting fit for running and help the company to get money.
They also generate their advert on their website for anyone that vets and it say 'Please Give £2 A Month to Help Fund Research into Cancer. Donate today'. According to www.cancerresearchuk.org/Donate. This website is a direct for people who want to support them and sponsor the Cancer Research UK.
Cancer Research UK also advertises by sending leaflet to houses and they have a website on the internet which is easily to access.
Cancer Research UK corporate image is used to identify the organization Cancer Research UK, a subject of public interest. The significance of the logo is to help the reader identify the organization, assure the readers that they have reached the right article containing critical commentary about the organization, and illustrate the organization's intended branding message in a way that words alone could not convey.
Cancer Research aimed at people who want o do good deeds for less fortune and charities. They take part in activities such as race for life. The aim of this is to attract women of all ages to take part in this active run or race and it they also make it look good that by doing this they are also benefiting from this activity.