Credit cards industry in Australia Essay Sample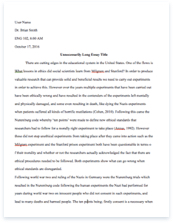 The whole doc is available only for registered users
OPEN DOC
Get Full Essay
Get access to this section to get all help you need with your essay and educational issues.
Get Access
Credit cards industry in Australia Essay Sample
Australia has developed and implemented a world-class credit card payment network, and in recent years, credit cards have become a convenient cash management vehicle. Financial deregulation, innovation in financial products and more importantly growth in Australian household wealth have led changes to consumer behaviour. At March 2001, there were 9.58 million bank issued credit card accounts in Australia, a significant increase of 46% over the past seven years.
Credit cards in Australia are used mainly as a pure payment instrument and more for short-term debt than for long-term debt, with approximately 70 per cent of credit card holders paying their card(s) balances at least once a year.
In the credit card industry, for a demand to exist there must be consumers who are able and willing to pay for the services of credit cards. Therefore, the demand for credit cards is mainly due to interest rates, lifestyle and preference of consumers and the population's disposable income. On the other hand, for a supply to exist, the credit card companies are able and willing to offer the services of credit cards. Hence, the supply of credit cards is due to technology innovation, economic recession and growth and prospective new entrants of other credit cards
The competition within the credit card industry is based on a four-spine structure. But with regards to the area of investigation, there are three areas of interest that have been identified. Of these three areas the focus of the research concentrates namely on; the interchange fee with references to the game theory, annual fees and interest as well as the type of market structure. The investigation has also taken into account the barriers that exist in the market place. All these factors interact to create competition in the market.
There are several issues currently being discussed in the industry. The surges in credit card users, transactions, debts and bankruptcies have generally raised attentions and concerns to everyone especially the government. The recent introduction of surcharge for credit card usage is a way by Reserve Bank of Australia (RBA) to maintain a healthier environment in credit card industry.
With the recent introduction of credit card surcharge, there are going to be some expected changes in terms of costs, acceptance by merchants and overall market efficiency. Reserve Bank of Australia (RBA) will definitely play an important role especially in coming with more rules, regulations and control measures for the credit card industry. The overall market structure outlook for this industry is not going be significantly changed as few dominant players are still going in control, Visa and MasterCard International.
The credit card network in Australia has been highly established and developed over the past decade, resulting in credit cards becoming the primary mean, other than cash, by which Australians make their payments. Currently, debit and credit card transactions account for around 45 per cent of the number of non-cash payments (Australian Payments Clearing Association, May 2001). Credit cards are also used for a wide variety of transactions and in recent years, the usage has risen four-fold, overtaking debit cards in 1999 as the main non-cash method of payment.
Credit cards provide a range of services and are convenient and widely accepted, both locally and abroad. Besides being just a payment service, a credit card typically extends a credit facility to the cardholder, which involves an interest-free period and a pre-approved credit limit. The interest-free period, usually a month or more, allows the cardholder to arrange settlement for their purchases, according to an established billing cycle, without incurring any interest. The credit limit, also known as a "revolving" line of credit, enables the cardholder to buy goods and services earlier than their incomes and bridges the gap between buying now and paying later, at a pre-determined rate of interest.
Today, customers can choose from a wide range of banks that offer credit cards. With the benefits offered from various banks on their credit card, the customer/consumer would be better off carrying a credit card today due to the wide choice of benefits being offered.
Credit cards in Australia are used mainly as a pure payment instrument and more for short-term debt than for long-term debt, with approximately 70 per cent of credit card holders paying their card(s) balances at least once a year. Interestingly, the level of default has been only about 0.006 per cent each year (Euromonitor, Dec 2001). Preliminary data from the Reserve Bank's new payments statistics collections suggest that around 25 per cent of credit card balances do not incur interest because cardholders have not made use of the revolving line of credit. Credit card usage has accelerated as customers are opting to use credit cards for routine payments such as petrol, supermarkets and utility bills and even for 'remote' payments such as concert tickets and medical expenses. Purchases over the Internet also significantly accounts for the increased credit card usage.
This changing pattern in credit card usage has coincided with the widespread introduction of loyalty programs by card issuers, and has seen credit card usage reach annual growth rates of around 26 per cent over the past 4 years.
Visa International (Visa) and MasterCard International Inc. (MasterCard) are prominent organisations in the global credit card industry. With a combined market share of close to 70 per cent in Australia (see Table 1), they have been dominating the local credit card market. BankCard, a joint venture between all the majors banks, is the third largest credit card company in Australia and operates a network similar to Visa and MasterCard.
While the issuing of cards is largely restricted to the major banks, Visa and MasterCard, with a much wider acceptance and their position as global players, have the scale to provide incentives to the banks, making them more attractive than the BankCard network. Banks, on the other hand, who charge a fee for card transactions, are able to generate more revenue out of promoting these cards than by promoting BankCard, thus causing distribution to decline.
Another pertinent factor in their market dominance is being able to draw on the significant resources of their parent companies, often resulting Visa and MasterCard to be far more widely advertised. Visa dominates the market and the key to their success with regard to attracting consumers is the relationships and successful alliances they have formed with banks and, more recently, other organizations with large numbers of consumers such as Australia's largest telecommunications company, Telstra and airline giant Qantas.
The Commonwealth Bank of Australia (CBA) has the most bank-issued credit cards in circulation. This dominant position is primarily due to the fact that they have the highest number of customers and credit card accounts are generally attached to their bank accounts. Consequently, the majority of consumers obtain their credit card through their bank. CBA also has the largest ATM, EFTPOS, branch and agency networks in Australia in addition to an extensive network overseas. The other three large banks ANZ, NAB and Westpac, easily have the next highest market shares of branches and numbers of bank-issued credit cards in circulation. (see Table 2)
The pole position of CBA was strengthened further in 2000 when they struck a deal with McDonald's and installed 4,800 new terminals across the country. ANZ have a slightly higher number of cards issued than NAB and Westpac, largely due to issuing the extremely popular Qantas and Telstra Visa cards.
The criteria that consumers plan to buy of any particular good or service depend on many factors. This involves considering how rational consumers behave. A rational consumer is a person who weighs up the cost and benefits to him or her of each goods or service acquired. In relation to the demand of credit cards, three determinants/elements have been identified and are as follows:-
Interest rates are the price for borrowing money. Interest rates move up and down/fluctuates, reflecting many factors. The most important among these is the supply of funds, available for loans from lenders, and the demand, from borrowers. For example, the credit card market, in a period when many people are borrowing money for short-term loans, banks need to have the funds available to lend. They can get these from their own depositors or a surplus of their account. Interest rates have been decreasing since it was at a high of 15.05% in June 1990 before declining to 4.72% in June 2002. (see Figure 1) With the overall declining of interest rates, we can make the assumption that consumers/customers has the opportunity to search for the lowest interest rates from various banks as interest rates are very competitive among banks.
Other forms of short-term debt such as overdrafts and personal loans are close substitutes and have a significant impact on credit cards. The fluctuations in the interest rates will directly affect the demand of the latter. For example, when the prime-lending rate for loans and overdrafts increases, it will more cost effective to use credit cards to obtain debt. Hence, the demand for credit cards is positively correlated to the interest rates of these substitutes.
Disposable income specifically focuses on the amount of income available for private consumption and spending. Disposable income takes into consideration the reality that "take-home pay" is heavily influenced by not only gross income, but also by factors such as government transfer levels, taxation levels, and inflation. The table below provides estimates of Real Net National Disposable Income (RNNDI), in both seasonally adjusted and trend terms, for the past ten quarters. In the December quarter 2001, seasonally adjusted RNNDI was $134,560 million, compared with the seasonally adjusted chain volume measure of GDP of $165,882 million (Both of these estimates are in 1999-2000 dollars). Seasonally adjusted RNNDI grew by 0.9%, compared to growth in the seasonally adjusted chain volume measure. (see Table 3)
Thus, we can assume that there is a high demand of credit card usage. Consumers are spending more, but are only paying a minimal portion of the amount due back to the banks. This in turn will increase the disposable income of consumers that will lead to a higher savings and a stronger purchasing power for other consumer products.
Lifestyle and preferences of the consumer plays a vital in determining the demand of credit cards. Due to rising standard of living in Australia, people are more affluent and more sophisticated, thus leaning towards a cashless society. Security is a paramount concern especially when making purchases online.
Supply represents a decision about what goods or services to produce. A good or service not offered for sale is not part of the market supply. With intense competition between, banks and credit card companies to supply credit cards to consumers, a few determinants has been identified such as follows: –
Olympic sponsorship generates measurable results through brand enhancement, product and service showcasing, boosting corporate spirit and increase sales and market awareness on the global and local scale. No event touches individuals throughout the world so intimately while providing a consistent marketing platform that successfully transcends cultural boundaries and speak effectively in all languages. Visa was one of the major sponsors for the Sydney 2000 Olympics.
Visa used the Olympic as their marketing platform as it is the most popular and has a balanced demographic property available in the world today. With the presence of Visa at global events such as the Olympics, it has strengthened working relationship with the local banks. This would spur the supply of bank issued credit cards. The circulation of credit cards in Australia has increased by 46% over 7 years to 9.58 million. Also, the use of credit cards has more than doubled over the same period to an average of 7 transactions per card per month. By sponsoring major events, credit card companies are able to make the event appealing to their audience locally, nationally and globally.
Credit cards are a convenient way to shop pay bills or for online transactions over the Internet. Credit cards can be an alternative to cash or cheques. In line with this, banks has introduced numerous and different technologies on behalf of the credit cards. In an effort to attract greater market share, credit card companies have reinvented the credit card industry, by having smart chips embedded in the credit card. This technology will allow numerus information about the cardholder to be stored unlike the current cards.
In certain parts of the world technology and innovation has taken a step further, credit card can be half the size of the standard credit card and is attached to your key chain. The card is enclosed by a protective plastic case and can be used in any machine that allows for a credit swipe. In the near future you will only need to carry your hand phone or PDA, and your card accounts will be encrypted in those devices. You will simply need to press a button on the device and an exchange of information will take place. The consumer's response towards technology will change in the long run as more people are exposed and educated towards a knowledge world.
When the Australian economy contracts and a recession take place, there are certain factors that would have an influence. These could range from the fact that there is less money circulating to purchase goods and services as well as the fact, that a growing percentage of the population would be unemployed. In this kind of climate, issuers of credit cards would have stringent rules and regulations. This is to ensure that applicants that are likely to increase the level of bad debts and bankruptcies could be minimised. Hence, the issuers are likely to reduce the issuing of credit cards to new applicants.
In times of economic growth there would be available more money circulating in the economy. Hence, card issuers would increase the supply of credit cards to prospective customers. The levels of disposable income that is available to individuals would also affect this.
The possibility of new players such as JCB (Japan), Discover (US) & MBF Cards (Malaysia) entering the market will effectively increase the supply of credit cards. However, due to the competitive structure of oligopoly, these entrants will face stiff resistance from the market dominants such as Visa and MasterCard. As such, the likeliness of any new entrants is significantly barred. Hence the current supply of credit cards would be limited to the current levels with marginal increases in the market.