Crime and all the intrigues that come with it Essay Sample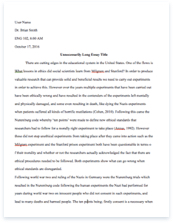 The whole doc is available only for registered users
OPEN DOC
Get Full Essay
Get access to this section to get all help you need with your essay and educational issues.
Get Access
Crime and all the intrigues that come with it Essay Sample
After the sunset (2004), is an action comedy film that has Max Burdett (Pierce Brosnian), Lola Cirillo (Salma Hayek) and FBI agent Stan Lloyd (Woody Harrelson) as it main characters. The film involves a cat-and-mouse game between the FBI agent and Max Burdett, who is considered to be a master thief together with his partner in crime, Lola Cirillo. The film begins with Max Burdett and Lora Cirillo going into hiding in Paradise Island after they manage to outwit the FBI agent and got away with the famous Napoleon diamonds. This was meant to be their last big score after which they decided to retire to the Bahamas.
Not long before Burdett would begin to enjoy his crime-free life, the FBI agent tracked him down and accused him of conveniently choosing to reside in the same place where large rare diamonds are about to be displayed in a cruise ship. When the two sworn enemies finally set eyes on each other in the Bahamas, Burdett pulls a fast one and befriends the FBI agent. He offers to show the detective what the Paradise Island is all about and the pleasures that come with it. Lloyd (FBI agent) gets up to speed with the Caribbean lifestyle that was often considered to be easy-going. Burdett is not able to get rid of his curiosity as he begins to set his eyes on the cruise ship.
Throughout the film, one is able to learn that a thief will always be tempted to make one or more attempt albeit having abandoned the act of thievery. This can be illustrated by the fact that Burdett had an eye on the cruise ship which was about to display the large precious diamonds. This is after he had retired to the Bahamas and opted to stay away from the life of crime. However, the FBI agent was not convinced that Burdett had put his dirty past behind him; hence, he tracked his movements up to the last minute. In this film, its creators successfully portrayed the detective as one who had a strong sixth sense. He correctly predicted that Burdett was eyeing the diamonds in the cruise ship. This is after Burdett tried to make a fool out of him by showing him that he had the wrong perception about him.
Lola, his partner in crime and who also doubles up as his fiancée, believes that Burdett is about to go on a stealing spree. On the other hand, Henri Moore who is a local thug in the Bahamas is also of the idea that Burdett is after the diamond stash. Therefore, he makes his job easier by threatening Burdett so as to compel him to do the dirty work on his behalf. Burdett fools Moore into believing that they can work together by furnishing with a fake plan of stealing the diamonds. The creators have used this incidence to illustrate that thieves will always try to find a way to outwit each other. Based on the actions of both Burdett and Moore, it is evident that even though they are in the same line of work, trust is a rare commodity in this business.
Furthermore, the creators have successfully relayed the message that one can do away with their dirty past if they have the determination and will to do so. Despite the fact Lola would have easily bought the idea of trying to steal the third stash of diamonds, she feels betrayed by Burdett because he had reneged on his promise. Lola discovers that Burdett has an eye on the stash of diamonds and she does not want to Burdett to go ahead with his plan. By doing this, she nearly paid the price of Burdett's wayward ways when was held at gunpoint by Moore. In the end, Burdett sought her forgiveness and even proposed to her with the only diamond ring he had bought. Later on, Burdett opts to stay away from the life of crime and tells Lloyd that he is better off having Lola by her side. The film tries to unearth the ways and means of people who are dependent on crime related activities and how far they can go to execute that which they consider will be a successful heist.
Reference
After the Sunset. Alliance Films Inc., 2004. Film.