Critical Evaluation of Ernest Shackleton Essay Sample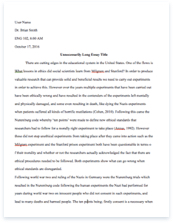 The whole doc is available only for registered users
OPEN DOC
Download Essay
A limited time offer!
Get a custom sample essay written according to your requirements urgent 3h delivery guaranteed
Order Now
Critical Evaluation of Ernest Shackleton Essay Sample
Leadership theories are today very prominent in society, from business, to the military, and even within politics. This essay will look at Ernest Shackleton's leadership style through differing theories of leadership. It will include a brief outline of Shackleton's expedition, followed by the two main types of leadership which he displayed before then looking more in depth at how Shackleton led up until he reached elephant island through the interpersonal development of his men and the decisions he made as a leader. Sir Ernest Henry Shackleton, was born on the 15th February 1874 and died on the 5th January 1922 and was an Anglo-Irish polar explorer. His first experience of the Polar Regions was as third officer on Captain Robert Falcon Scott's Discovery Expedition, 1901–04, from which he was sent home early on health grounds. Determined to make amends for this personal failure, he returned to Antarctica in 1907 as leader of the Nimrod Expedition. In January 1909 he and three companions made a southern march which established a record farthest South latitude from the South Pole, by far the closest convergence in exploration history up to that time.
After the race to the South Pole ended in 1912 with Roald Amundsen's conquest, Shackleton turned his attention to what he said was the one remaining great object of Antarctic journeying—the crossing of the continent from sea to sea, via the pole. To this end he made preparations for what became the Imperial Trans-Antarctic Expedition, 1914–17. Disaster struck this expedition when its ship, Endurance, became trapped in pack ice and was slowly crushed before the shore parties could be landed. There followed a sequence of exploits, and an ultimate escape with no loss of life, that would eventually assure Shackleton's heroic status as a leader and explorer.1 One of the leadership styles most used by Shackleton was the relationship style of leadership. Relationship styles, also known as transformational styles, focus upon the connections formed between leaders and followers. Transformational leaders motivate and inspire people by helping group members see the importance and higher good of the task.
These leaders are focused on the performance of group members, but also want each person to fulfil his or her potential. Leaders with this style often have high ethical and moral standards. The second style most used by Shackleton was the management style of leadership. Management theories, also known as transactional theories, focus on the role of supervision, organization and group performance. These theories base leadership on a system of rewards and punishments. Managerial theories are often used in business; when employees are successful, they are rewarded; when they fail, they are reprimanded or punished. However there is no record that says Shackleton ever punished his men. Shackleton was a unique leader – as his upbringing had instilled within him a particular set of core values and beliefs that led to his leadership style. The experiences of his early childhood of a practising Quaker family, the influence of his large but predominantly female family (he had eight sisters) and his years as a maltreated apprentice in the merchant navy, all had a huge influence on his philosophies for treating people in later life.
Leadership starts with strength of character. Shackleton's core values were his faith, compassion, optimism, moral courage, enthusiasm, selflessness, resilience, continual learning and self- knowledge. But Shackleton's defining leadership trait that made all the difference was his compassion and devotion to his men. Shackleton also believed in "a spirit of camaraderie". He was convinced that the one thing gave him the best chance of reaching his goals was unity. He was quoted by one of the crew as saying, "There are lots of good things in the world, but I am not sure that comradeship is not the best of them all." Also, the daily work routines Shackleton established on board the Endurance were not simply about workloads, but also extended to include holidays, anniversaries and events of personal significance. He believed in celebration and entertainment and the Captain of the Endurance once wrote, "Shackleton is the life and soul of half the skylarking and fooling in the ship."1 Shackleton made sure he was always accessible and that he kept everyone informed. He was fair and impartial as to compensation, workload and discipline, but also built personal relationships.
He broke down separate groups on the ship by multi-skilling and rotating roles, and by partnering employees on tasks to build relationships and trust. He represented a unique blend of the consistent, fair and personable leader. Shackleton also had the ability to promote personal growth in the people serving under his command. Shackleton's high degree of interpersonal skills combined with his organisational strategies enabled him to develop the skill levels in the team while improving the esteem of individuals through recognition and acknowledgement. Shackleton's approach to developing his people to bring out their best included creating a work environment which required everyone to want to work, promoting individual personal wellbeing, ensuring everyone had challenging work, giving consistent feedback on performance and rewarding the individual and the group at every opportunity. Essentially, he was tolerant, knowing his crews' strengths and weaknesses and setting reasonable expectations.
Surviving an Antarctic winter on the pack ice was a real opportunity for the crew to get to know each other and for Shackleton to fully understand their personalities. Shackleton did not waste this time, with his insight proving correct during the real test of the entire expedition, the sea journey to Elephant Island 100 miles away. Shackleton knew that the make-up of the crews on each of the three lifeboats was critical from a number of perspectives. He selected the crews based on both their abilities and the mind-sets of each person in the crew, with the optimists clearly known. Interestingly, Shackleton selected the crews with the best skills and qualities for the worst boats – and he chose the discontent, and those difficult to manage, to accompany himself in the best boat. Shackleton did this because he relied on his ability to know his people to assess their limits – using the sturdiness of the craft to make up for any deficiencies in the crew members themselves. The situation the Endurance crew found themselves in was in itself an opportunity for the expression of Shackleton's natural leadership abilities.
Had there been no hardship experienced on the journey, then the leadership required would have been unremarkable and been recorded as such. Biographers Morrell and Caparell summarize Shackleton's rules for crisis leadership as follows: "Immediately address your staff, take charge of the situation, offer a plan, enlist support and show confidence in the positive outcome. Remove middle layers of decision making as direct leadership is the more efficient in emergencies. Plan several options in detail and keep focused on the big picture. Give the occasional reality check to prevent the team losing focus. Draw your information from a range of sources when decision making. Let all involved in the crisis participate in the solution be patient and give staff plenty of time to get used to an unpopular idea. Keep malcontents close to you. Defuse tension with humour. Don't waste time or energy regretting the past or what you can't change."2 Optimism was an essential quality of the personality of the crew Shackleton selected for the expedition.
In his observations of the links between the attitude of the crew and their health he marvelled that, on the final boat journey to South Georgia Island undertaken by he and five crew, at the end of the 16-day 800 mile journey across the sub-Antarctic ocean, the two crew lying face down in the bottom of the boat were the two greatest pessimists in the Endurance crew. Ernest Shackleton has been identified as one of the great leaders of our time due to his defining strength, which was his ability to manage the idea of physical survival together with the idea of survival of the spirit. The distinction for Shackleton was clear, so clear that he managed both with equal importance. Throughout his ordeal however he displayed every attribute that a good leader should have, the ability to compromise, adapt and overcome. Along with the ability to develop good working relationships with his followers and men, and also to be decisive. This is what truly allowed him to lead his men on their 2 year journey to escape.