Critical Review on Henri Fayol's work Essay Sample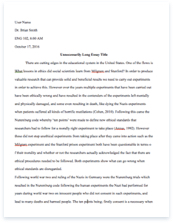 The whole doc is available only for registered users
OPEN DOC
Download Essay
A limited time offer!
Get a custom sample essay written according to your requirements urgent 3h delivery guaranteed
Order Now
Critical Review on Henri Fayol's work Essay Sample
Henri Fayol (1841-1925) was a French engineer who rose to prominence within the fields of coal mining engineering, mining geology and finally to management practice. His career began as a mining engineer. He then moved into research geology and in 1888 joined, Comambault as Director. On retirement he published his work; Administration Industrielle et Generale (1916); a comprehensive theory of administration which described and classified administrative management roles and processes then became recognised and referenced by others in the growing discourse about management. He is frequently seen as a key, an early contributor to a classical or administrative management school of thought. His theorising about administration was built on personal observation and experience which worked well in terms of organisation.
Fayol synthesised 14 principles for organisational design and effective administration. Although not completely applicable to some modern organisation structures but still many of these principles are still regarded as fundamentals. Fayol's 14 principles are:
1)Division of labour: A principle of work allocation and specialisation in order to concentrate activities to enable specialisation of skills and understandings, more work focus and efficiency.
2)Authority (with corresponding responsibility): Fayol's second principle recognises the importance of authority in a business organisation. Authority is the right to give orders and the power to corresponding obedience. If responsibilities are allocated then the manger (post holder) needs the requisite authority to carry these out including the right to require others in the area of responsibility to undertake duties.
3)Discipline: The generalisation about discipline is that discipline is essential for the smooth running of a business and without it – standards, consistency of action, adherence to rules and values – no enterprise could prosper.
4)Unity of Command: In this principle Fayol advocates that a person has only one boss in order to avoid confusion and tensions within the organisation. However modern organisations do not always follow the unity of command principle; in a matrix organisation a subordinate can have two bosses.
Figure1 A Matrix Structure
In Figure1 (C.B.Gupta,1999, p468.) the design engineer reports to two bosses- one is his function or design boss, and the other is his project boss. But the concept of two bosses should complement each other instead of conflicting each other.
5)Unity of direction: Is the idea of having one head and one plan for a group of activities having the same objective. The purpose is to unite and co-ordinate activities for a common goal.
6)Subordination of individual interest to the general interest: Fayol's line was that one employee's interests or those of one group should not prevail over the organisation as a whole rather it should be the organisations interest influencing the employee.
7)Remuneration of staff: The general principle is that levels of compensation should be "fair" and as far as possible afford satisfaction both to the staff and the firm.
8)Centralisation: By the principle of centralisation, Fayol meant the need for the information to flow to a central higher authority for key decision- making. Commands from this central point are then sent back down to subordinates. De-centralisation occurs when decision-making ability is given to the subordinates.
9)Scalar chain: is the hierarchical chain in an organisation through which communication flows and authority is exercised. But due to lack of communication between the subordinates at the lower level, Fayol suggested a gang plank whereby horizontal communication could take place between individuals in different sections or departments.
Gang Plank
Figure2
10)Order: Fayol advocated the principle that there should be 'a place for everything and everything in its place'. This applied equally to materials and to people. Though many modern organisations do not follow this principle; for example Oticon.
11)Equity: Equity, fairness and a sense of justice should pervade the organisation; in principle and practice. People should be treated well.
12)Stability of tenure: Fayol suggested that an employee needed time to adapt to his work and perform it effectively. Stability of tenure promotes loyalty to the organisation, its purposes and values.
13)Initiative: At all levels of the organisational structure; zest, enthusiasm and energy should be enabled by people having the scope for personal initiative. It encouraged everyone within the organisation to contribute towards new ideas and plans; to ensure that all the activities are carried out successfully.
14)Esprit de corps: Here Fayol emphasised the need for building and maintaining of harmony among the work force, team work and sound interpersonal relationships.
Fayol identified five functions these are still relevant to discussion today about management roles and action.
I.To Forecast And Plan: is defining an organization's goals, establishing an overall strategy for achieving those goals, and developing a comprehensive hierarchy of plans to integrate and coordinate activities. 'The plan of action is, at one and the same time, the result envisaged, the line of action to be followed, the stages to go through and the methods to be used'(Fayol, 1949, p.43).
The general features of a good plan include:
*Unity: there should be one plan, although it may be spilt into others,
*Continuity: the plan must continuously guide the employees.
*Flexibility: it must meet unforeseen occurrences
*Precision: a good plan must be as accurate as possible
In today's world, there is a greater emphasis on flexibility, for example, the ability to employ additional staff as and when required, and less on continuity. Thus Fayol's some features, for a good plan are essentially relevant in today's organisational structure.
II.To organise: organising is the translation of goals and objectives into a structure of tasks and authority. 'To organise a business is to provide it with everything useful to its functioning- raw material, tools, capital, personnel.' (Fayol, 1949, p.53). In other words it includes the determination of what tasks are to be done, who has to do them, how the tasks are to be grouped, who reports to whom, and where decisions are to be made. Fayol concentrated on human organisation and many of his recommendations were reflected in his 14 principles of management. Fayol's writings on organising were broad in scope and are still followed in most of the organisations.
III.To command: 'The organisation, having been formed, must be set going and this is the mission of command' (Fayol, 1949, p.97). This insures a successful operation of the organization. A manager in command – knows his people, understands all agreements binding the firm, sets a good example, uses a meeting to focus efforts in a single direction, does not become occupied in minute details, and instils unity, energy, initiative and loyalty in the employees. In a business sense, a leader is someone who provides direction to his subordinates for the purpose of achieving the organisation's goal.
IV.To co-ordinate: is to integrate the actions of all aspects of the firm in order to increase the efficiency of the organisation. 'To co-ordinate is to harmonise all the activities of concern so as to facilitate its working, and its success'. (Fayol, 1949, p.103).
Fayol characterised good co-ordination by:
*Each department; for example, finance, production, maintenance, carrying out its function in an orderly and competent fashion.
*Each of departments should know exactly what mutual tasks are required of it.
*Departments should adjust their work schedule according to circumstances and to the needs of the whole company operation.
All these characteristics are even important in today's organisation for effective continual of its operations efficiently.
V.To control: 'Control consists in verifying everything occurs in conformity with the plan adopted, the instructions issued and principles established'. He also points out 'weakness and errors in order to rectify then and prevent recurrence'. (Fayol, 1949, p.107). Typical operations that could be subjected to control, measured in order to monitor progress, included:
*Incoming and outgoing materials checked for quantity, quality and price.
*Store records
*Progress of operations
*Maintenance of plant and equipment
*Financial and management accounts
Fayol's principles regarding control are still very relevant. However there has been one major shift away from Fayol's ideas, these days organisations consider 'quality check' as a responsibility not specifically for 'inspectors' but everyone in the organisation.
Fayol's relevance today: although there have been numerous changes in the field of management and the theory of management theory has developed considerably, Fayol's work is still relevant. His approaches continue to influence many theorists.
His management functions are still used in management theory to introduce the way in which organisations carry out their operations. In many instances, the same functional elements are described although they may belong to different functional categories or in a different way.
Conclusion: Over the years there has been a change in the managerial and business environment. Now businesses do not operate in isolation but are affected by the changes around them and they have a global perspective. There have been great social changes which have affected managerial functions and styles. It is argued by modern theorists that, however central the factors Fayol identified, his management model was appropriate for stable companies and environment. Although Fayol lived in a time when control could be exerted in a more autocratic style than is usual now, many of his ideas are still of value to modern manager. Thus his principles and functions of management will be used by many modern organisations in the coming years in some way or the other.
Bibliography
oUnderstanding Organisations-Penguin Books, Third edition, Charles.B.Handy,1985
oChanging Behaviour In Organisations-Basil Blackwell Ltd., First Edition
1991, reviewed 1996; Arnold S. Judson
oModern Organisations -Organisation Studies in the Postmodern World; Sage Publications, Re-print 1995, Stewart R. Clegg
oBusiness Studies- changes in the Organisations, S.Chand & Sons. Second Edition,1997, C.B.Gupta
oOrganisation and Environment, First Published in 1967, Richard D. Irwin, Inc, Paul R. Lawrence and Jay W. Lorsch
oThe Myths of Management, Whurr Publishers Ltd London,1996, Adrin Furnham
oGeneral and Industrial Management, Pitman. Publications, London, Henri Fayol 1949.
oOrganisational Behaviour, third edition, The Dryden Press, Robert P. Vecchio
oOticon's case study
oLecture Notes