Crust Gourmet Pizza and Real Burger World Essay Sample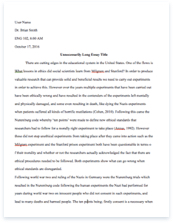 The whole doc is available only for registered users
OPEN DOC
Pages:
Word count: 3418
Category: food
Download Essay
A limited time offer!
Get a custom sample essay written according to your requirements urgent 3h delivery guaranteed
Order Now
Crust Gourmet Pizza and Real Burger World Essay Sample
Introduction
In reviewing both companies Crust Gourmet Pizza and Real Burger World, and the gourmet fast food industry as a whole, there are several apparent factors that have contributed to the success and, or failure of the two firms.
On the surface, Crust Gourmet Pizza, an Australian Company, and Real Burger World, a company in the United Kingdom, both appear to have adopted a similar strategy: to offer higher quality food in the fast food industry. However, Crust, having opened in 2001, now has over fifty stores in Australia and is growing successfully, while RBW went out of business within a few years (Case Study Document, p. 4).
There are several lessons learnt from the business approaches of these two firms, and how their differing strategies eventually led to the success of one firm and the collapse of the other. After completing a SWOT Analysis, as seen in Appendix A, and examining these two firms using the "7Ps of Marketing" – Process, People, Physical Evidence, Products, Price, Place and Promotions – it is evident as to which decisions contributed to the success of Crust Gourmet Pizza and which choices led to the collapse of Real Burger World. Some factors were clearly more important than others in looking at the outcome of each company.
Process
Costa Anastasiadis, founder and managing director of Crust, analyzed the market as two distinct groups with a gap in between. A restaurant that offered a combination of the two groups could fill this gap— providing gourmet quality pizza with the efficiency and service of large chains; and that is just what he aimed to do (Case Study Document, p. 5). Crust Gourmet Pizza and Real Burger World both appear to have entered the market with similar strategies, but went about their approaches very differently.
Crust Gourmet Pizza
Strategy:
"[Crust's] aim is to change the perception of pizza for all our customers, taking away the guilt factor, bringing the enjoyment back to eating take-away food, giving out customers options regarding their health, and most of all creating a great tasting product" (Case Study Document, p. 5).
Simply in the wording of his strategy, it is clear that he did not hope to become a worldwide chain right from the beginning. Costa Anastasiadis' knowledge and familiarity was a key factor that contributed to Crust's success. He focused within the microenvironment of Crust and worked on building strong relationships with suppliers (Case Study Document, p. 4). Setting reasonable expectations and following specific goals appeared to be crucial factors that led to the immediate success of Crust Gourmet Pizza.
Real Burger World
Strategy:
"We want to turn the fast food industry on its head and give it the long overdue shakeup it deserved. We planned to establish a nationally recognized chain serving food with real, natural and wholesome ingredients along with the prompt service and inviting ambience. Our plan is to open one outlet per year (for three years in London) and then expand to the balance of the UK and the rest of Europe" (Case Study Document, p. 10). It is clear that RBW was over-ambitious in getting started, and that proved to be a key factor in their success, or lack thereof. Planning proved to be a large problem for RBW, causing issues with rent contracts and signage (Case Study Document, p. 12). These small organizational misses created long-time problems for the opening of this new company.
People
The macro-environment has a heavy influence on this industry because today's consumers are demanding healthier food options within a fast-paced lifestyle. In the fast food industry the target market age is generally 18-39 years of age, with a heavy consumer age range from 18-25 (Case Study Document, p. 4).
Using their knowledge of consumer behavior, the economics, and cultural changes within the macro-environment, both companies evaluated their target market. According to the Australian Social Trends statistical report in 2006, "In 2003–04, households spent an average of $153 per week on food and non-alcoholic beverages. This represented 17% of total average goods and services expenditure. Expenditure on meals out and fast food was the highest single component of this broad expenditure group" (ABS, 2006).
With the new trend and concern for healthy food, people became more willing to sacrifice time and convenience for a healthy meal. This group of people was also more open to trying new flavors and cuisines, which allowed the companies to create broader menus. The sociocultural environment and demographics of Australia and the UK influenced both Crust and RBW to enter the market with the position they did.
Crust Gourmet Pizza
Crust Pizza found that targeting the middle and upper class demographics and consumers who are interested in high-quality and healthy foods is a perfect fit for their strategic placement. Their secondary target market is families with medium to high incomes who are seeking more of the traditional pizzas (Case Study Document, p. 5). It is evident that Crust Pizza has successfully researched which target markets will suit their strategy and business plan.
Crust Pizza is also successful in the industry due to its ability to create strong relationships between consumers and employees. This focus on services differentiation and customer service, an important factor in such a competitive industry, has led to long-term and loyal consumers.
With consumers growing more health conscious, as discussed, Crust may not have a sustainable competitive edge for long, considering competitors are also adding healthier options and gourmet food choices to their menu. Social and lifestyle trends of today will soon cause Crust to reevaluate their strategy and placement in the industry because with competitors closing the differentiation gap, they will not have this competitive edge much longer.
Real Burger World
Real Burger World, like Crust Pizza, chose a target market of people looking for healthier fast food options. At the time when Real Burger World originated, people in the UK demanded convenience but were moving toward a healthier trend. RBW aimed their target market at this medium between convenience and health. Just like Crust, they clearly researched consumer behavior and chose a target market that would best fit their strategy.
Physical Evidence
Crust Gourmet Pizza
Accompanied by either music or a television screen, the modern appearance of the Crust stores and the uniforms worn by the staff compliment the company's three signature colours: red, black and white (Case Study Document, p. 6). Owner Costa Anastasiadis' background with his family business influenced the way he designed the atmosphere and presentation of its stores. His values shaped the internal environment of Crust and what he emphasized was clear through his strategy. He wanted customers to be able to watch the pizzas being prepared (Crust, 2008) to increase customer and staff interaction, giving it a family-dining environment. This also gave Crust a competitive advantage to other companies where pizzas are prepared outside of the customer's view, such as Domino's.
Advances in technology allowed Crust to add SMS and Internet for ordering (Case Study Document, p. 6). One evident problem for the company is that there have been complaints regarding delivery time, particularly since competitors such as Domino's and Pizza Hut ensure speedy delivery. This weakness in service differentiation may be limiting the success of Crust since they are competing in the "fast food" industry.
Real Burger World
While the firm's aim was to establish itself as a high-quality food service, Real Burger World had some unnecessary problems on its first trading day. Some of these complications included issues with smoke and exhaust fans, and inefficiency problems with managerial staff (Channel 4, 2004). Real Burger World also had to alter its signage from "Real Burger World" to "RBW" due to insufficient funds. This weakened the brand, particularly since this occurred at an early stage when it needed to establish image differentiation.
Additionally, time efficiency is crucial in the fast food market, and although for the most part they provided speedy service, some customers reported waiting ten minutes (Channel 4, 2004). Customers also stated that RBW stores aesthetically looked like a typical fast-food chain (BizNess, 2004), such as Burger King, failing to differentiate its physical appearance from competitors. Competitors who focused on gourmet food created a more upscale dining experience, while RBW was too similar to a fast-food chain. Real Burger World was unsuccessful at filling this gourmet fast food gap, which led to consumers choosing a fast-food chain or the more distinguished high-end dining options, but not RBW.
Products
Crust Gourmet Pizza
Crust aimed their products at healthy, gourmet pizzas with the service and home-delivery capability of big chains. Focusing on how they made their pizzas and constantly improving their recipes, they switched to use olive oil and other healthier ingredients. This earned them the Heart Foundation Tick of Approval, the first take-away pizza chain to earn such an award, and gained a trustworthy reputation (Case Study Document, p. 6).
A major key to Crust's success was their product differentiation, possible through: • High quality ingredients: smoked salmon, prosciutto, tiger prawns, top shelf gourmet cheeses • Asian inspired menu items, added in recent years: saffron chicken, Szechuan chili prawn, peking duck • A broad selection of pizza choices: traditional pizzas, meat pizzas, chicken (tandoori and satay) seafood, six vegetable options, six Heart Foundation approved pizzas, calzone (folded) pizzas (Case Study Document, p.5).
Crust Pizza
Domino's Pizza
Competitors like Domino's Pizza, Pizza Hut and Eagle Boys Pizza are also beginning to add new and healthy options to their menus. Specifically, Domino's Pizza is focusing on the freshness and adding ingredients like baby spinach leaves and chicken breast meat. Health-conscious competitors like Pizza Capers have been benefiting from the increased consumer demand for healthier take-away options, making them a top competitor for Crust (Case Study Document, p.8). This industry-wide change is heightening competition for Crust and may limit their success in the future of this market.
Real Burger World
Similarly, RBW's goal was to replace junk food with better quality food along with providing timely service and an inviting ambience. (Channel 4, 2004) In developing their menu and their product differentiation, RBW: • Served gourmet burgers ranging from standard cheeseburgers to Thai chicken burgers • Created "Guest burgers" – added to the menu for limited times according to suggestions by the customers • Made chips by hand in store
• Made shakes with fresh fruit and Belgian chocolate • Used recyclable cardboard boxes (Case Study Document, p.11)
Gourmet Burger Kitchen, a chain that offered a more upscale dining experience, had a similar menu to RBW and also offered alcoholic beverages. RBW's Muslim co-owner, Naz Choudhury (London Eating, 2005), did not serve alcohol in the restaurant or bacon on burgers because he prepared the food according to halal standards, and this distinct difference may have been a significant drawback.
Price
Crust Gourmet Pizza
Crust's Creative Chef explains that Crust prices its pizzas higher than its competitors in the market because of a strategy centered on the price-quality relationship: "The pizza's are of a quality you'd expect from a top-class restaurant but they are served as takeaway" (Crust, 2008). By otherwise aligning their delivery prices and payment methods with competitors, Crust Pizza maintains a competitive advantage that distinguishes itself from Pizza Hut and Dominos: higher price for better quality.
Real Burger World
Real Burger World paralleled their prices with their competition (Burger King, McDonalds), charging up to $6 for a traditional hamburger and up to $12 for a meal (Media City). However, the firm's market research detected that consumers would be willing to pay premium price for higher quality food. Therefore, as Crust has done, a higher price may have proved beneficial, as the target market would have paid the extra price for better quality.
Place
The demographics of London, England, a large, dense city of over 7 million people, are very different than those of Annandale, Australia, a small inner western suburb of Sydney (example, add citation here). In looking at opening a business, it is important to recognize the demographics of the area in order for the company to be successful.
Crust Gourmet Pizza
Key factors of Crust's success are due to location and franchising of the stores. Crust located their stores on main roads in suburbs that are surrounded by a demographic mix that meets their specific target market. This put themselves in positions of easy access for potential customers, contributing to their success.
After the success of the first store, four more were opened in the next four years to serve as an experiment for the further franchising. Store numbers quickly increased from 5 to 50, ranking them as one of the top 20 fastest growing franchises in Australia by the BRW magazine (example, add citation here). They are also planning to expand internationally to Singapore, and have hopes for establishing different retail concepts, such as stores within shopping centers that sell pizza by the slice.
However, moving into shopping centers may reflect poorly on the brand and their customer base. Since the aim for differentiation in the market creates a small target market, growth may be limited in the future. This raises the question of how much can the firm grow without drastically altering their strategic placement within the industry.
Real Burger World ADD MAP HERE
In contrast to Crust, Real Burger World's location of its store significantly damaged its potential for success. Focusing on in store dining and upscale facilities, Gourmet Burger Kitchen opened in 2001. Following their success, Real Burger World opened in the same neighborhood in 2003 with a similar strategy, target market, and even menu (example, add citation here). RBW's first store was "at the top end of North End Road, Bang opposite a Burger King and about three doors down from Maccy D. Talk about making it hard for yourself eh?" states an article in London-Eating (example, add citation here). They hoped to draw from the already existing fast-food customers in the area. However, this raised a socio-demographic problem because there were not enough customers to make the location viable. In addition, this location simply heightened the competition with other stores in such close proximity and led to its failure. Had RBW chose a better location according to their target market and strategic placement in the industry, they could have been successful.
Promotions
Crust Gourmet Pizza
Although not a main contributor to their success, Crust helped to gain brand-recognition through localized promotions, advertising in papers and on the radio, and fliers and brochures through the mail. They also used franchising to build strong relationships with their customers, offering reward (loyalty) cards for "regulars".
Real Burger World
The documentary "Risking it all" on Channel 4 (example, add citation here) created initial publicity for RBW; however, this gave both the company and the customers very high expectations, contributing to its failure. RBW aimed to be innovative by introducing the "Real" logo to symbolize replacing junk food with real food to achieve more brand-loyalty and brand differentiation.
Promotions began with standard brochures and free samples on the street, sometimes in costume to attract attention. As they became more desperate for customers, they launched a Free Burger Day (example, add citation here). Failure to become a large brand from the start, as they had expected, left RBW struggling to change their promotional approach. Their expectations were too high and although they tried to compensate for the initial failure of the TV documentary, their promotional strategy was unsuccessful.
Conclusion
In looking at our SWOT Analysis, seen in Appendix A, it is clear where Crust succeeded in the industry and where RBW fell short. Despite Crust's few shortcomings, they have laid out an excellent model demonstrating success in opening a new chain and finding a niche in the competitive fast-food industry.
Success factors:
– Crust had a well-developed strategy. It was simple and straightforward, but had specific, obtainable goals. Their strategy was successfully
implemented using 7Ps and shows clear evidence of planning. RBW, on the other hand, did not have a well-worded strategy or realistic goals, and struggled to incorporate their plan with the 7Ps. – Crust's internal environment was a key factor to its success. Founder Costa Anastasiadis was familiar with the industry and was not over-ambitious about his plan. Costa saw things in a small, family-business way, and what he emphasized – relationships, quality food, atmosphere, customer trust – was clear in the opening and growth of Crust. RBW did not have strong management or a clear view of their position in the industry.
– Crust evaluated their target market and found a niche within the industry that allowed them to flourish. With this market research, they aligned their location choice with both their customers' wants and their strategy. Although RBW appears to have chosen a selective target market, they didn't research enough in depth about the consumers within that market. Their location choice and physical appearance was a significant mistake for the target market they had chosen. – Crust made a point of differentiating their products in a way that had not been seen before in the fast food market, including a variety of menu choices and high quality preparation. RBW had a large selection of food options, but failed at differentiating themselves from other competitors. Both RBW and Crust's prices were fairly reasonable for the quality of food they provided, but could have raised prices higher since customers would have paid more for its value.
In comparing Crust Gourmet Pizza and Real Burger World, looking at the gourmet fast food industry and the 7Ps, there are several lessons learnt from the business approaches of these two firms. These key factors and their differing strategies eventually led to the success of one firm and the collapse of the other.
References
Australian Bureau of Statistics. 2006. Report 4102.0. Australian Social Trends, Retrieved from http://www.abs.gov.au/ausstats.
Augustus, J. 2009. To start the business, have to must pay with the expensive price? Fadil Farco: Blogspot. Retrieved from http://fadilfarco.blogspot.com/2009/10/to-start-business-have-to-must-pay-with.html
BizNess, 2004. Risking it all discussion forum. Shell Live Wire. Retrieved from www.shell-livewire.org/forums/showthread.php?p=16552
British Franchise Association. 2005. Is your future franchising? Caterer Search: the complete information search for hospitality. Retrieved from www.caterersearch.com/Articles/2005/12/01/303746/Is-your-future-franchising.htm
Case Study Document. 2010. Crust Gourmet Pizza Bars and Real Burger World. MKTG1001.
Channel 4. 2004. Risking it all- Mark and Naz. Channel 4 Community Showcards. Retrieved from www.channel4.com/community/showcards/R/Risking_It_All_-_Mark_and_Naz.html
Crust Pizza Head Office. 2008. Crust Gourmet Pizza Bar Website. Sydney, Australia. Retrieved from http://www.crust.com.au
Crust Gourmet Pizza Bar. 2008. Crust franchises the essential ingredients. Franchise Business: The official directory of the Franchise Council of Australia. Retrieved from www.franchisebusiness.com.au/c/Crust-Gourmet-Pizza-Bars/Crust-Franchises-The-Essential-Ingredients-n859355
Douglas, J. 2005. Honey creates brand vision, identity and store design concept. British Design Innovation. Retrieved from http://www.britishdesigninnovation.org/index.php?page=newlook/ddnewsview&news
_id=4388&company_id=126219
Drake, I. 2009. Clever positioning helps pizza chains succeeds in slow economy. Australian Food News. Retrieved from www.ausfoodnews.com.au/2009/09/29/clever-positioning-helps-pizza-chains-succeed-in-slow-economy.html
Eatability, 2010. Users reviews on Crust Gourmet Pizza Bar. Eatability: Food- Drink Guide. Retrieved from www.eatability.com.au/au/sydney/crust-gourmet-pizza-bar-neutral-bay
Gerlin, A. 2005. Here's the beef. Time Magazine. Retrieved from www.time.com/time/magazine/article/0,9171,1137700,00.html
Hungry Jacks school information. Hungry Jacks: The Burgers Are Better. Retrieved from www.hungryjacks.com.au/about_school.php
Inside Retailing Online. 2010. 20 new stores for gourmet pizza chain. Inside Retailing. Retrieved from www.insideretailing.com.au/Latest/tabid/53/ID/7437/20-new-stores-for-gourmet-pizza-chain.aspx
London Eating. 2005. Real Burger World- as seen on TV. London Eating- The definitive guide to eating in London. Retrieved from http://www.london-eating.co.uk/newsletter/2005/november/burger.asp
Matthews, S. 2008. Love Branding creates store identity for Real Burger World. Brand Republic: First for advertising, marketing, media and PR. Retrieved from www.brandrepublic.com/News/504489/Love-Branding-creates-store-identity-Real-Burger-World/?DCMP=ILC-SEARCH
Media City. Real Burger World menu. Media City. Retrieved from http://media.city-eating.com/menus/26811.pdf
Palmer, D. 2009. Pizza wars? Competition heats up in Australian market. Australian Food News. Retrieved from www.ausfoodnews.com.au/2009/02/24/pizza-wars-competition-heats-up-in-australian-market.html
Seymour, B. 2009. What really is in a burger? Today Tonight Online. Retrieved from http://au.todaytonight.yahoo.com/article/5476100/lifestyle/really-burger
Stafford, P. 2009. A new store every 19 hours- Pizza chain's big growth plan. Smart Company. Retrieved from www.smartcompany.com.au/food-and-beverages/20090623-a-new-store-every-19-hours-pizza-chains-big-growth-plan.html
Thomson, J. 2008. Crust Gourmet Pizza founder's winning recipe. Smart Company. Retrieved from www.smartcompany.com.au/retail/crust-gourmet-pizza-founder-s-winning-recipe.html
Unknown author. 2008. Earning a healthy crust. Australian Franchise Opportunities Exchange, Retrieved from www.franchisedirectory.com.au/news/feature/article/230
Unknown author, 2009. Pizza Hut launches new brand as fast food defies the downturn. Smart Company. Retrieved from www.smartcompany.com.au/retail/pizza-hut-launches-new-brand-as-fast-food-defies-the-downturn.html