Curry's Website Analysis Essay Sample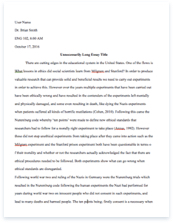 Pages: 4
Word count: 918
Rewriting Possibility: 99%

(excellent)

Category: company
Get Full Essay
Get access to this section to get all help you need with your essay and educational issues.
Get Access
Introduction of TOPIC
Layout
The website uses a standard layout with links on the left in a table and main headings along the top. The rest of the information and links are spread across the rest of the page but everything is set out in as table to keep things even and neat.
The main logo is situated in the top left corner with a link to the homepage as nearly all websites do. A search box is also present which gives you more freedom in your searches and / or if you don't know where to look for the item you are after.
Any awards that they have received are positioned out of the way at the bottom of the page along with official company owner and also cards for payment accepted by the company.
Colour
Curry's have a specific colour theme in which contains red and white. This is used on all items related to the business, for example the website, the leaflets and the carrier bags. They use red and white because they are contrasting colours and stand out when used together. It gives a more professional feel to the website. And rather than using red on white for text they use white on red.
Using these colours in the way they do it makes the logo very easy to remember and notice. And if you saw it you would know straight away what it was for.
Achievements
Curry's as a company have created an award winning website with Hitwise.
Customer Satisfaction
Curry's offer different ways of purchasing your item and can also allow you to set up an account if you use the site often.
They also offer a customer support page in which you can contact Curry's with
any issues you may have. The only way to contact them though is by phone which could be a problem as
more ways to communicate should be available.
Also available is FAQ's which can solve people's queries almost straight away if they are a commonly asked question. This saves customers time because they won't have to ring up the call centre for information which is a useful feature.
Buying/Ordering Online
You can buy online with the 'add to basket' feature situated on all items. But you can only purchase online if you are to get all of the items delivered otherwise you have to reserve them, then pay and collect in store.
This print screen shows what the basket looks like. It shows how much your basket is worth and gives you the option to keep shopping or to go to the checkout and finish your buying. It also shows you whether you can reserve and collect the item rather than paying for it over the internet, which some people prefer because they may want to pay in cash, or just may not like purchasing things over the internet.
Information Capture
They offer an email service in which you give Curry's your email address and they can send you details of latest offers etc. If you are to set up an account then they will need to take all of the customer's details – enough so that they can make a transaction and buy online, so name address, bank details etc.
User Friendly?
The website overall is very easy to use, easy to navigate and easy to understand. There are no large inaccuracies with the website the only thing I can see to improve would be the fact that there is no email feature and only a telephone communication is allowed. This is a disadvantage because the call centre is only open until 10pm whereas an email client is open 24 hours a day. Although your email wouldn't be processed until the following morning at least your message will be put across for when they receive it the next day.
Good points about the website are;
* Categories
* Large choice of products
* Good legible font and colours
* Lots of images and not just text
* Animations to attract the viewer and to get them to look more at the website
* Link to sign up to an email service in which you receive emails about the latest offers in store.
Overall
The site is there to promote sales in the electricity product industry, and it does that as prices are listed reasonably and with a website and around 530 stores that is how they are succeeding as a company. All of the items on the website have a full specification so all information is provided that you will need to know about the product(s). Curry's also has links to other websites involved within the DSGi Retail Corporation.