Customer Service Essay Sample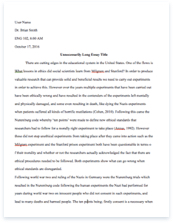 The whole doc is available only for registered users
OPEN DOC
Pages:
Word count: 1993
Category: customer
Get Full Essay
Get access to this section to get all help you need with your essay and educational issues.
Get Access
Customer Service Essay Sample
Introduction
The aim of this project is to assess the customer service of an organisation of my choice; therefore, I have chosen Ikea.
IKEA is a furniture retailer with a difference. With around a 100 giant stores operating in over 15 countries world-wide it has managed to develop its own special way of selling furniture which seems to impress customers of all nationalities. IKEA customers typically spend between one and a half and two hours in the stores – far longer than in rival furniture retailers. An important reason for this is the effectiveness of the way it organises its stores – all of which are the same in most important respects all around the world. The design and philosophy of its store operations go back to the original business which was started in southern Sweden by Ingvar Kamprad in the 1950s. At the time Mr Kamprad was successfully selling furniture, through a catalogue operation. In response to customer requests to be able to see some of his furniture, he built a showroom in Stockholm, not in the centre of the city where land was expensive, but on the outskirts of town. Instead of buying expensive display stands, he simply set the furniture out more or less as it would be in a domestic setting. Also, instead of moving the furniture from the warehouse to the showroom area, he asked customer to pick the furniture up themselves from the warehouse. This 'anti-service approach to service as it is has been described, is the foundation of Ikea's stores today.
Task 1
Summarise methods of assessing the quality of customer service provision in a business and service context
The service quality in many retail sales people naturally emphasise the quality of the products they are selling. However, from a retailers' point of view it is quality of its customer services that is important. Retail customer service should:
* Be reliable
* Be responsive to the needs of customers
* Be undertaken competently
* Empathise with the consumer.
But how do such concepts translate into performance on the store floor? Exactly what do customers perceive as good service quality? Below there is an explanation of some of the factors that make up the operational dimensions of service quality. Look at the table below which explores these issues.
Customer service: Some of the Issues
Stores should:
* Be Clean
* Have Correct Signage
* Have tidy displays
* Have good lighting
* Have Trolleys that work
* Have clear aisles.
* Checkout queues need to be short. Even two or three people ahead of you are becoming unacceptable.
* Staff should be more visible
* Staff responsiveness to queries needs to be improved.
* The procedures for returning and exchanging goods should be considered excellent.
* The time taken to resolve price queries at the checkout is a source of dissatisfaction among shoppers.
* (Out Of Stock) products contribute negatively to the opinion customer forms of the service offered by a retailer.
To assess the quality of customer service within a business, staff should communicate with the consumers. This can be done by approaching the customers in a respectful manner and asking them how they feel about the quality of customer service; and asking the customers their opinions and suggestions on how to improve the quality of service. However, some customers may not feel comfortable being approached in public and for that there is a solution. The manager may give out questionnaires to each customer to fill in. this is a good method of finding out what they really think about as it is very personal and there are no objections to their answers.
The needs and expectations of customers influence the way every IKEA co-worker works.
Surveys like the customer satisfaction index (CSI), customer's letters and comments, and discussions with customers and IKEA co-workers have showed that customers have four key expectations:
* Customers want to know that they are getting the best possible deal.
* Customers expect the IKEA store to have the product that they came to buy.
* Customers expect to experience a nice shopping environment where they can easily find what they are looking for.
* Customers expect friendly and helpful assistance to be available when they need it.
These four expectations create the common base for customer service the IKEA way. If you can fulfil all four, then you will satisfy nearly all of your customers' expectations.
The aim is to meet these expectations is such a consistent way that the IKEA retailer can issue a promise – the IKEA customer promise.
Task 2
Describe different communication types and how these are used to best effect.
Communication Types
Advantages
Disadvantages
Face-to-face meeting
* Gives the employees the options to ask questions.
* Immediate form of communication where everyone can be involved.
* Everyone is present so it avoids miscommunications or rumours developing.
* Fast method.
* May be difficult to arrange.
* May be confrontational if there is bad news to communicate.
* Employees may hear everything that is said or may misunderstand something.
Memo
* Written, so can be clearly stated.
* Subject to personal interpretation.
* Takes tome to photocopy and send out.
* May take time to reach all employees if sent to their home addresses or via work postal system.
* Does not directly permit the asking of questions, so may need a fellow-up meeting.
* May not be possible to see whether someone has read it or not.
Email
* Fast to use
* Immediate response is possible.
* Receipts can be issued to show that it has been read.
* Can include links to relevant information and other media, e.g. video clips.
* May be too informal, depending on the information to be communicated.
* May not be accessed by employees who dislike e-mail.
* May be easily forwarded to people outside the organisation, which may not be appropriate.
* May be ignored by employees if this method is used very often.
Text message
* Fast.
* Easy to use.
* To the point.
* Brief, so may not be able to communicate enough information.
* Only useful if everyone has access to a mobile phone.
* Can seem too informal if serious information is being sent.
Company Newsletter
* Room to include lots of information in an attractive glossy format.
* Can highlight good practice and reward employees for good service.
* May be costly to produce.
* May seem irrelevant to employees if appropriate information is not chosen.
* Can quickly go out of date.
Telephone
* Fast method.
* Gives employees the chance to reflect on what is being said without being directly in front of the manager.
* May interrupt the employee working and therefore lose working time.
* Does not give any visual clues such as body language to support the message.
Company intranet
* Easy to update.
* Can include other forms of media, e.g. video clips.
* Can include all the information that employees might need in one place.
* Needs regular updating or employees will not keep accessing it.
* May be too informal for certain types of information.
* Does not usually incorporate online discussion.
Communication is the key
Customers tend to have a disappointing shopping experience, if a store does not meet their expectations – and expectations are constantly changing. That is why you need to continually monitor and improve the meeting with the customer.
The best way to meet and exceed your customers' expectations is to communicate – with customers and co-workers.
Talk to customers, listen to them, and let them know how much you value their views. Your customers' opinions are more than important – they are crucial!
Customer's satisfaction is vital for the long-term success of the IKEA store. Once you understand this, and believe in it, you can start to communicate with customers. If you simply pretend to customers that you are interested in their views, then you betray your partnership and risk the future success of the store.
Fulfilling the IKEA customer promise is about working together to make a difference in areas where the customers say they want to see improvement. To do this, the IKEA retailer needs constant communication with customers and needs to be proactive to ensure customer satisfaction.
Task 3
Undertake research to investigate customer requirements and satisfaction levels
Prove of investigation customer filling questionnaire.
Prove of questionnaire forms which were filling on the day.
One of the best ways to find out what the customers think of the shopping experience is to talk to them in the store. There are also a number of tools designed to measure customers' perceptions. By constantly monitoring what customers think, you can anticipate possible problems and put solutions in place before the problem damage the success of the store.
As a co- worker in Ikea, I was able to investigate the negative and positive impacts of customers. The questionnaire gave an overview of the quality of service based on the store, personal service and services in general. According to the questionnaire most people like to shop at Ikea because the store is well structured according to which department you are in need of the most and of the friendly staff. The negative impacts on customers are the annoying 'Bargains' announcement, which state in the questionnaire- 'It ruins the Ikea experience'. This shows that customers do not want to be reminded again and again of an area of the store that they already know exist. It also illustrate that customers do not want to be rush their shopping experience, they rather spend their time enjoying the commodities.
* I've Attach the questionnaires with this assignment.
Task 4
Explain the benefits of improved customer service to a given business and services operation
IKEA stores all over the world share the same business objective to maximise sales and optimise long-term profitability.
That is why, to reach the business objective, the operational objective of every IKEA store is to convert visitors into satisfied customers who will buy as much as possible every time and return to the store again and again.
The only way to ensure long-term growth is to increase the number of loyal IKEA customers.
* Good and improve customer service encourages existing customers to visit the IKEA stores again and again – and it increases the chances that they will recommend that IKEA stores to their friends and families.
* Good and improve customer service means more customers, who each will buy more products or service and so the organisation will increase sales and profits and keep coming back.
* Good and improve customer service also means the IKEA stores has to provide service for more and more customers every year.
* Good and improving customer service, consumers will be persuaded in purchasing more goods as the level of service is much better and more appealing. Customers will be able to step away from the shadows and feel more confident to ask a member of staff rather than just standing around and waiting for a staff to come to them.
By delivering customer service the IKEA Way, co-worker can deal with the increasing demand and ensure that the IKEA offer is available to as many people as possible.