David Fletcher Essay Sample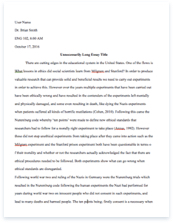 The whole doc is available only for registered users
OPEN DOC
Download Essay
A limited time offer!
Get a custom sample essay written according to your requirements urgent 3h delivery guaranteed
Order Now
David Fletcher Essay Sample
The case study is about how David Fletcher is trying to build a team of research analyst to help him in his work as portfolio manager, running emerging growth fund at Jenkins Fletcher Partners, JFP. A Harvard Business School Graduate, he moved from being from being an analyst adviser, investor ( in different firms) to portfolio manager at a big investment firm where he managed two aggressive Funds so well that he got the reputation of being the top Portfolio Manager of the industry. He had a young graduate working as admin assistance with him, as she learned business fast and in the meantime did her MBA from Princeton, she was promoted to Research Analyst and was very resourceful and helped him a lot. When Paul Jenkins offered him a general Partnership at his private limited Partner firm, he brought her along. His success continued exceptionally well at JFP too. Jenkins called him "Totally dedicated and committed to his Job". Another Partner praised his steady success saying "David seemed to possess a natural instinct in sizing up the small companies"
Due to changing conditions in Wall Street, David had to gain all the information about companies (financial statements, Background knowledge) direct from the companies instead of the phoning 20 – 30 Wall Street analyst. As he had to choose from thousands of high growth companies, it was becoming very hard work. He thought of hiring a team of analyst who would each do in depth research in a particular industry and recommend stocks to David. As Whitney was doing health care and environment stocks, he hired Brian Doyle to do high technology industry stocks. He also hired Rachel Kindred who was in venture capital business and had become a general partner herself. Lately he had also interviewed Donald Fisk, a previous high tech portfolio manager and Mary Robinson a health care stocks specialist.
Analysis:
B1: As David Hired Doyle without consulting anyone in the office and not even Whitney, He proved incompatible with Whitney and a tension grew between them from the start, which grew so much that David had decided to ask Doyle to seek job elsewhere and Whitney had also told that she was leaving. B2: These are the main causes of problems
1- David did not consult anyone before hiring Donald. He was not the right choice as he was time efficient or work efficient.
2- People Management does not seem to be his strength.
3- He believed that only work performance was important and getting along with others in the company was not crucial.
4- He never scheduled any formal meetings with Whitney and Doyle to ascertain what was going on
5- When the issue surfaced he had no clue what to do and did not actively tied to resolve it.
6- His relationship with Whitney was such that (after all that time working with Whitney) when she had problems with Doyle, she went to Brian for advice and did not come to him
B3:
1- If he had taken Whitney and others on board before hiring Doyle (as he did before hiring Rachael), he would have found out that Doyle was not the right Choice. 2- Even if he had actively taken the issue of difference between the two analysts early on he could have saved Whitney who seems to be his good connection with the other people in the office. C: Synthesis
C1:
1- If he puts together a second team he should take Jenkins advice seriously. He had said that the most import aspect of research groups is compatibility. 2- Frequent meetings in a Friendly atmosphere so that analysts are free to express themselves and do not feel bogged down. 3- They Should all work completely for the good of clients and company to not the make someone " A Loser" C2:
1- As he has an instinct to perform well with choosing growing stocks and people management is not his strength. He should have continued with Whitney and hired some part time consultant to research and recommend stocks from different industries. If he establishes second team, he will have to groom them, train them so they get his style and don not choose entirely differently. This may divert his attention focus from what he perfect at i.e. choosing the right stocks. C3:
1- If he goes ahead to create a second team he should check the compatibility of the persons he chooses. As Rachel and Robinson seem to go along well and Fish can be hired as California based Consultant.
2- He should have regular meetings.
3- He should be ready to give clear directions when needed.
4- He has Jenkins's example of a good manager. He should learn from him