"Death of a Salesman" by Arthur Miller Essay Sample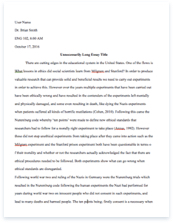 The whole doc is available only for registered users
OPEN DOC
Download Essay
Get Full Essay
Get access to this section to get all the help you need with your essay and educational goals.
Get Access
"Death of a Salesman" by Arthur Miller Essay Sample
All people — from millionaires with mansions living on the hilltops to the poor and unhealthy bums living on the streets — have one goal: to reach their fullest ability, or achieve their American Dream. The above examples are the extremes of an American system in which wealth and status decide your friends, future, and well-being. Personally, I think the American Dream is to attain the status that you desire — whether it is social prosperity or affluence. Everyone's definition is different with the American dream as it can be viewed from many different aspects; if you were born poor, it would be to reach a decent life, but if you were well-off, your American Dream would differ from the former. Although the American Dream fails for many individuals, it is not the American system's fault; instead, it is due to a lack of hard work and dedication from the pursuers.
In Arthur Miller's play, "Death of a Salesman", Miller uses many different characters to contrast the difference between the successes and failures of the American system. Willy is the long time salesman who has little sales ability but his imagination makes up for it. Linda, Willy's wife, has always been with him even through the deterioration of his practicality. Biff and Happy are the two sons who follow in their father's fallacy of life, while Ben is the only member of the Loman family with that special something needed to achieve. Charlie and his son Bernard, on the other hand, enjoy better success in life compared to the Loman family.
The play displays the rural-agrarian dream but does not make it clearly available to Willy. Miller seems to use this dream merely to give himself an opportunity for sentimentality. The play is ambiguous in its attitude toward the business success dream, but it does not condemn it. "Death of a Salesman" makes no judgment on America, although Miller seems always on the verge of one, telling us that America is a nightmare and a cause for tragedy. But Willy does not end up a tragic hero, but a foolish and ineffectual man for whom we feel pity. Although there is enormous room for failure, there are also many opportunities for great success in America; the system is not the one to blame, but only those who cannot grasp onto these chances. Willy can only blame himself for not making himself a successful salesman.
The next character, Willy's wife Linda, is not part of the solution, but rather, she is another addition to the problem — she adds to their dysfunctional family and their inability to see things for what they really are. She never points out to Willy the problems she sees or is having but rather puts them away to try and please Willy. Linda accepts Willy's greatness and his dream, but at the same time her admiration for his dreams cause problems. She encourages his dream, but she will not let him live his dreams by leaving to a place where it can be fulfilled. Linda is also caught up in Willy's lies and therefore does nothing but help fuel the fire in the inferno of their dreams and ambitions. She keeps letting the masquerade continue right in front of her instead of doing something to stop the illusion.
At the same time, Biff, the oldest son, continues to search for his purpose in life. Biff has an uncontrollable relationship with Willy and it causes him to mess up his life. Biff has never had the ability to keep a job due to his inability to take orders; instead of working hard from the bottom of the ladder, he seems to be looking for a quick way up. During his youth he knows nothing of his father's unsuccessfulness and actually looks up to him as a role model during certain scenes. He is later forced to see the truth of his father and it damages his conscience even more. They are both disillusioned but at the end of the play they realize these facades just before Willy's suicide. "Pop! Biff cries, "I'm a dime a dozen, and so are you!" "I am not a dime a dozen!" Willy answers in rage. "I am Willy Loman, and you are Biff Loman!" And the tragedy is that they are both right.
In addition, Happy, the youngest son, never realizes his father's fallacy of "be well liked and you shall never want". Happy tried to make it in the city many times as a salesman like his father but he also lives a lie; he claims to have a certain position with his company when he is really a lower bracket of the company. Happy is never able to see himself for what he is, unlike his brother, who finally has an epiphany of who he is and what he stands for. Happy is less favored by his father than Biff and it seems to effect his nature. Happy never realizes the phony part of his father and his father's dreams even though he has more fully accepted them than Biff.
Charlie is Willy's opposite in many ways in the play. Charlie stands for different beliefs and ends up quite successful. Charlie also tries to help Willy, however, Willy does not take his advice. For instance, Charlie warned Willy not to let his kids steal from the construction site and that the watchman would catch them. Willy said, "I got a couple of fearless characters," and Charlie said, "The jails are full of fearless characters." Charlie is always being the voice of reason but Willy is too stubborn to listen his advice.
Bernard, Charlie's son, and Biff and Happy's schoolmate was an unpopular, nerdy looking character who becomes a rich and famous lawyer. Back in high school, Bernard was not "well liked." It is interesting that even though he was not well liked, Bernard through his intelligence grows up to be a lawyer. Even though he was looked down upon by the Lomans now he is in a class above them and it shows how the American system works among certain people who are willing to work hard, rather than believe the illusion that you only have to be 'well-liked' to get ahead.
The American system offers an opportunity to all people to live their American dream, some might actually blame the system for their troubles when actually it is their own fault. I think there is no quick or easy way through life, as achieving your goals involves countless time of hard work and dedication to reaching your dreams. The system is mostly understood by unfortunate people born into hard lives and they seem to truly understand how the system works and succeeds through hard work.
In conclusion, there are many forms of failure as well as success that are spawned by our American system. The Lomans are all an example of what life is like if you continually live in a dream world and never train yourself for anything. However, Charlie and his son Bernard were able to achieve greatness and to make the system work for them. In the end, the decision to make it in this American system is, ironically, up to the individual.