Decline in Pet Supplier Retailor Essay Sample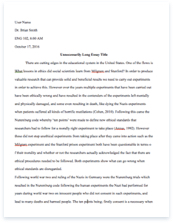 The whole doc is available only for registered users
OPEN DOC
Download Essay
A limited time offer!
Get a custom sample essay written according to your requirements urgent 3h delivery guaranteed
Order Now
Decline in Pet Supplier Retailor Essay Sample
Key person and his / her position in the organization: Julie Wainwright (CEO) of the company.
Key issue or decision that must be made: Wainwright had to establish the company in the industry by gaining a superior market share and she thought best if their competitors become partners.
Basic facts of the case (no more than half of one page): Pets.com was founded by Greg McLemore. In March 1999, McLemore succeeded in his first round to secure funding for Pets.com and he received 2 million from Hummer Winblad Venture Partners. Pets.com appointed Julie Wainwright as ( CEO) of the company and her main assignment was to make sure Pets.com was the major website when it came to pet products and accessories just how Amazon was known for selling books online. The company did face strong competition from other company's such as Petopia.com and petstore.com. The major objective of Julie Wainwright was to make sure the company get's most of the market share and one of her strategy's was to offer shares to Amazon and make partnerships which would help Pets.com to raise money more quickly. These are the basic facts about the case. Alternatives:
➢ The first alternative would be to offer unique pet services such as advise and health insurance on pets .
➢ The Second alternative would be to increase marketing strategies for example viral marketing.
➢ The third alternative would be to open retail stores.
➢ The final and last alternative is make pets.com the ultimate service provider for pet owners by providing every service possible. Your chosen alternative: To provide every service available to pet owners and to make Pets.com a virtual pet portal. Justification for your choice: by having Pets.com being the ultimate provider for pet owners needs and desires the company would establish themselves as the leader in that segment and possibly change the trend of regular shoppers to purchase pets necessities online instead of a regular pet store.
Plan for managing risks:The company should get other big ecommerce sites such as Amazon.com to become partners with the firm so they have financial backing during a recession which provides a lot more stability to the firm.
What do you expect to happen as a result of implementing your decision? Pets.com have one of the biggest challenges ahead of them by trying to acquire a major part of the market share and this a problem every management faces . The management at Pets.com decided to merge with one of their biggest threats Amazon.com which already held a huge portion of the market. This is the first step in the right direction for Pets.com now by choosing our decision which trying to provide every possible service there is regarding pets would put Pets.com right up there and with providing these service pets.com would be the the first in doing so like providing health insurance , private pet chat portals and discussion forums so when a customer visits the site it has everything a customer wants and needs and would slowly but surely gain a large percentage of the market share and achieve the company's set out goals.