Definitions, concepts, and measures of disability Essay Sample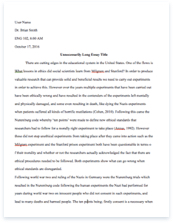 The whole doc is available only for registered users
OPEN DOC
Download Essay
A limited time offer!
Get a custom sample essay written according to your requirements urgent 3h delivery guaranteed
Order Now
Definitions, concepts, and measures of disability Essay Sample
The problem is not to wipe out the differences but how to unite with the differences intact. Rabindranath Tagore. The WHO defines disability as Disabilities is an umbrella term, covering impairments, activity limitations, and participation restrictions. An impairment is a problem in body function or structure an activity limitation is a difficulty encountered by an individual in executing a task or action while a participation restriction is a problem experienced by an individual in involvement in life situations. Disability is thus not just a health problem. It is a complex phenomenon, reflecting the interaction between features of a persons body and features of the society in which he or she lives.
Thus, disability is a contested concept and an umbrella term that has different connotations and meanings for different communities and cultures. Disability has no boundaries and can associate itself with a person regardless of age and gender. It can affect a persons cognitive, developmental, intellectual, physical, sensory and mental health capabilities or even a combination of these. The approach to disability has long been model of care and entitlement, basing itself on charity. The assumption has also been that disability is an individual pathology, a condition manifested in the cognitive, biological or psychological impairment of the individual. But, the 1970s marked a new approach to disability.
Human rights for the disabled people came to be internationally recognized and the Declaration on the Rights of Disabled Persons was adopted by the UN General Assembly on 9th December 1975 which encouraged national and international protection of their rights. It was widely acknowledged that Disabled Persons were entitle to the same political and civil rights as the others, also including certain measures to help them become self-sufficient. Background and development- The governments of 58 percent of the worlds population made a landmark decision in the concluding year of the United Nations Decade of Disabled Persons (1983-1992). At the forty-eight session in April 1992, The Economic and Social Commission forAsiaand the Pacific (ESCAP) declared the period 1993 to 2002 as the Asian and Pacific Decade of Disabled Persons.
This unique regional initiative was launched at a meeting which was convened by ESCAP in December 1992 at Beijing. The meeting adopted the Proclamation on the Full Participation and Equality of People with Disabilities in the Asian and Pacific Region, and the Agenda for Action for the Asian and Pacific Decade of Disabled Persons. The Proclamation and Agenda for Action for the Decade were endorsed by the Commission at its forty-ninth session in April 1993.
The issuance of the mentioned landmark judgment is aimed at encouraging their implementation by Government Ministries and Departments Non-governmental organizations International organizations, including United Nations agencies and bodies Individuals committed to the full participation and equality of people with disabilities in the Asian and Pacific region. The main focus of the Decade action is the expansion of opportunities for optimum participation of the people with disabilities in society and ensuring their equality in the process of development. It is in villages, towns, cities and the myriad communities of the region that the lives of people with disabilities must improve through the impetus of the Decade. The Persons with Disabilities Act was to give effect to the Proclamation on the FullParticipation and Equality of the People with Disabilities in the Asian and Pacific Region which was signed by India in 1992.
The act emphasizes on the socio-economic and civil rights of persons with disabilities in all the states of India except the state of Jammu Kashmir. The aims and objectives of the Act are To spell out the responsibility of the state towards the prevention of disabilities, protection of rights, provision of medical care, education, training, employment and rehabilitation of persons with disabilities To create a barrier free environment for person with disabilities in the sharing of development benefits, vis-a vis non disabled persons To counteract any situation of abuse and exploitation of persons with disabilities and To make special provision of the integration of persons with disabilities into the social mainstream. Blindness and low vision has been included in the definition of disability. (Section 2 (b) (u). Main Provisions of the Act Prevention and Early Detection of Disabilities.
Education. Employment. Non-discrimination. Research and Manpower Development. Affirmative Action. Social Security. Grievance Redressal. Prevention and early detection of disabilities To prevent the occurrence of various disabilities the appropriate authorities have to (within their capacity and development) undertake surveys, investigations and research to ascertain the causes of such disabilities various measures have to be undertaken to prevent disabilities screening of all children will be done atleast once in a year to identify at-risk cases sponsoring awareness campaigns and through various forms of media to disseminate information on general health, hygiene and sanitation measures shall be taken for pre-natal, perinatal and post-natal care of the mother and child and educating the public by village-level and anganwadi workers.
Education- For providing equal opportunities for the disabled in education, the concerned authorities have to ensure that every child with disability has access to free education in integrated or special school till 18 years of age appropriate transportation facilities, removal of architectural barriers and restructuring of the examination system children with disabilities shall have the right to free books, scholarships, uniform and other learning material special schools to be equipped with vocational training facilities non-formal education shall be promoted for children with disabilities institutions for training teachers to be developed for obtaining the necessary manpower and parents may move appropriate for the redressal of grievances regarding the placement of their children.
Employment- The appropriate governments are to identify posts in government establishments, which can be reserved for disabled persons and review the list of posts at periodic intervals (not exceedingly three years) (Section 32) At least 3 percent of vacancies in every government establishment are to be reserved for persons with disabilities.
Out of which 1 per cent each shall be reserved for persons suffering from blindness or low vision and the other 2 percent for persons with hearing impairment and loco motor disability or cerebral palsy. But the central government may exempt any establishment from the above requirements if the nature of work in such establishments is such that disabled persons are unable to work in such establishments.(Section 33)
If a vacancy cannot be filled up due to non-availability of a suitable disabled person, the vacancy is to be carried forward to the next recruitment year and if in that next recruitment year, a suitable person with disability is not found, the post is to be filled by an interchange of categories of disabled persons. Only if there is no suitable disabled person available for the job, can an able person be employed. (Section 37)
Non-discrimination- In order to create a physically barrier free environment, necessary measures have to be undertaken like designing of public buildings, rail compartments, buses, ships, and aircrafts in such a way so as to give easy access to disabled people wheel chairs to be made accessible in all public places and waiting rooms Braille and sound symbols to be provided in lifts as well places of public utility to be made barrier free by providing ramps. Research and manpower development- Research to be promoted and sponsored in the following areas Prevention of Disability Rehabilitation including CBR Development of Assistive Devices.