Democracy and Government in Canada Essay Sample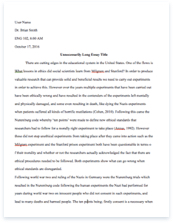 The whole doc is available only for registered users
OPEN DOC
Download Essay
A limited time offer!
Get a custom sample essay written according to your requirements urgent 3h delivery guaranteed
Order Now
Democracy and Government in Canada Essay Sample
Canada is a democratic government where Canadian citizens should be able to elect senators. The tradition of stacking the Senate, due to appointment by the prime minister, must not continue. By allowing this to happen the prime minister is looking for supporters rather than qualified people, who may not have the acquired skills for the position. In the past when Stephan Harper was the prime minister he appointed only conservatives.
As a result, he elected The three senators Mike Duffy, Pamela Wallin, and Patrick Brazeau. These three conservative senators were suspended for travel and living allowance expenses from the Senate for which they were not eligible. Prime ministers are appointing people who take advantage of this job for the high payment. Also, they may not have a right passion for making sure our bills are protected.
A necessary reform proposal should be to have the Senator's books open and allow unrestricted access to Auditors. Having the Senate as part of our government requires a lot of money that Canadian citizens have it drained out of our wallets through tax money. Unluckily in the past, money was being taken advantage of since senators were overspending. Therefore, it resulted in the draining of tax money.
In fact former Toronto NDP leader, Craig Scott stated, "False housing and residence claims, abuse of travel privileges, and other unethical conduct reflect a deeper problem of unaccountable privilege. It is wrong that Senators can earn side money by serving on corporate boards while drawing public salaries for being at work 56 days/year on average.´" Craig Scott is stating that Canadians should be able to see how their tax dollar is spent. Hopefully, it is not being spent on senator\'s personal lives. The Senate needs to start posting online documents and receipts. Canadians taxpayers pay a lot of taxes each year to support the Senate.
The citizen's taxes are toward large salaries, housing allowances, and other expenses. Although this may be true, only a quarter of the summaries of all senator's fees are posted online without a lot of details their travel expenses. On the other hand, there is online specific information on travel expenses by a government minister and parliamentary secretaries. For this reason, the Senate needs to reform and inform full online detailed receipts to citizens.
Having more representatives will create more diversity in the House of Commons. Unfortunately, without change, the Senate is neither representative of all ideologies. No member of the Senate, for example, displays the NDP's view, since that party has never been in control. Therefore that share of Canada who supports the NDP is not represented.The United State of America demonstrates how a productive and efficient Senate is an advantage to any government, and to the people it serves. The U.S. Senate provides an excellent model for a reformed Canadian Senate. Each province would elect eight Senators, and eight Senators would be given to the territories.
Each Senator has an equal voice in the Senate, allowing for fair representation for each constituency and each province. In total, eighty-eight Senators would be elected enough to represent the voters, saving Canadians the unnecessary costs of addition salaries. The candidates will not run on a party platform and instead will run as independents. By eliminating party platform, the candidates will be selected based on what they believe, their plans, opinions, and knowledge. This permit the Senate to be more objective and as a result more efficient. Finally, it would not be necessary for party discipline and no risk of fixed voting. As a result, reforming the Senate with this idea makes it possible for each chamber to represent their citizens and the senate would not endure from time constraints or exorbitant one-sided perspective.