Department of Environment and Natural Resources Essay Sample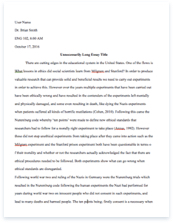 The whole doc is available only for registered users
OPEN DOC
Download Essay
A limited time offer!
Get a custom sample essay written according to your requirements urgent 3h delivery guaranteed
Order Now
Department of Environment and Natural Resources Essay Sample
The regional office of the Department of Environment and Natural Resources' (DENR) Environmental Management Bureau (EMB) will review the environment compliance certificate (ECC) granted to a Korean company that is constructing a resort spa on Taal Volcano in Batangas.
The announcement of the review of the ECC for the Taal Volcano Spa Resort came as the world's smallest active volcano showed "increased activity" over the weekend, registering eight volcanic quakes in just 24 hours, according to an advisory released by the Philippine Institute of Volcanology and Seismology (Phivolcs) yesterday morning.
In an interview, EMB Region 4-A (Calabarzon) director Alan Leuterio said he already ordered the verification of reports of ongoing construction of a resort spa in the scenic Taal Volcano, as they prepared to conduct the review of the project's ECC.
Leuterio said his office would try to immediately come up with the measures for the review, and hopefully start within the week.
"In the wake of the reports, hindi kami pwede magpatulog-tulog (we cannot be caught napping). So definitely we will review the ECC. We will have to call back the committee which evaluated the ECC application of Jung Ang Interventure Corp. and ask them to reassess it in the light of the concerns of the Phivolcs and the farmers and locals," Leuterio told The STAR.
Jess Conde, chief of the EMB Region 4-A's environment impact assessment (EIA), previously confirmed the issuance of the ECC for the resort.
Conde revealed that the ECC for the project was issued on November 8, 2006 and signed by former division chief Salvacion Villanueva and former EMB regional director Roberto Sheen and conformed by Kim Yoon Jung, president and owner of Jung Ang Interventure Corp.
"The ECC was issued before I came here so I still have to find out what really happened, or how it happened," Leuterio said.
For his part, DENR Secretary Angelo Reyes ordered the review of the "advisability" of putting up a resort spa on Taal Volcano.
"We will review the advisability of the project because if there's danger there, we have to advice them to take the necessary steps. We will examine it and see if it is viable," Reyes said.
The DENR chief clarified that if they verified that no permit should have been given to the Korean company, then it will be canceled.
Aside from the ECC issue, reports were gathered that the volcano was titled to four families. The DENR expressed surprise but pledged to validate such reports.
Reyes said that they will try to find out under what circumstances the supposed "owners" were able to obtain such land titles.
Nevertheless, Reyes said that even if the area is private property, the DENR still has the authority to determine what kind of activities should be done there.
Last week, residents of the island of Taal expressed their vehement opposition to the impending construction of a resort spa in their area, and called the attention of the national government to what they called "a classic case of land grabbing."